---

Click on the halfdoor above to hear Doris Shire sing the
Irish Rambling House Song which was written by Kay O'Leary.

For an account of how the Irish Rambling House began Click Here
---
2017 Irish Rambling House Tour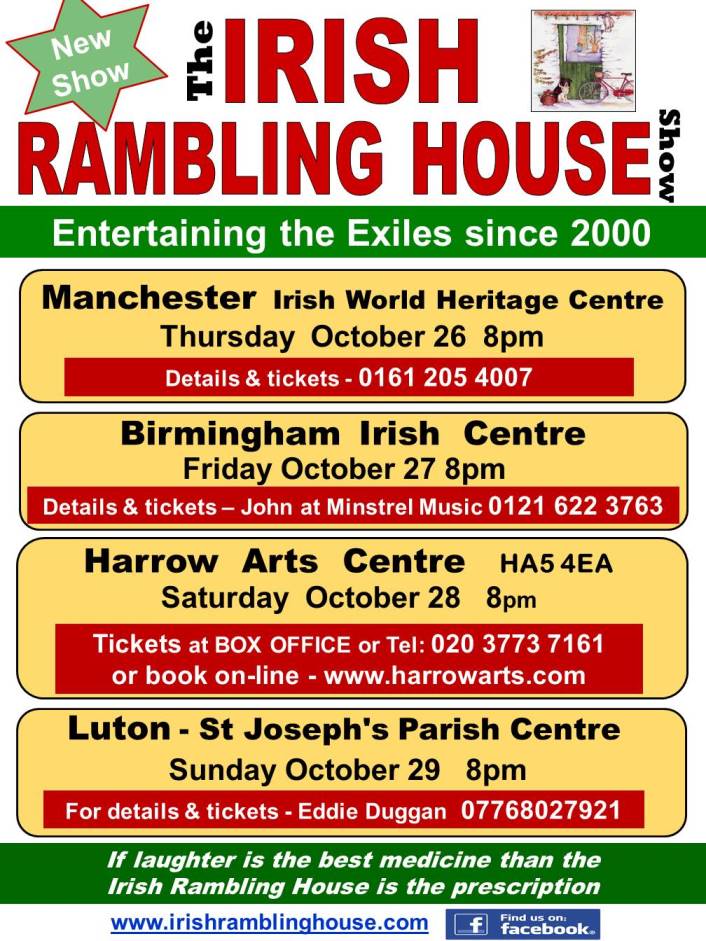 And Back Home.....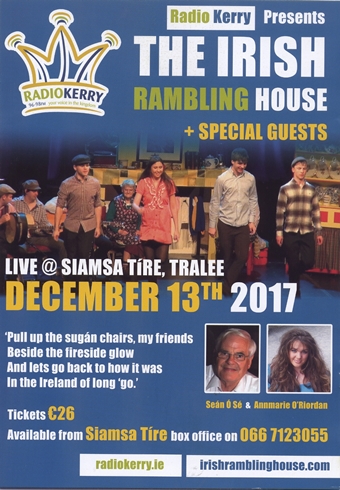 ---
Get Well Danny Tim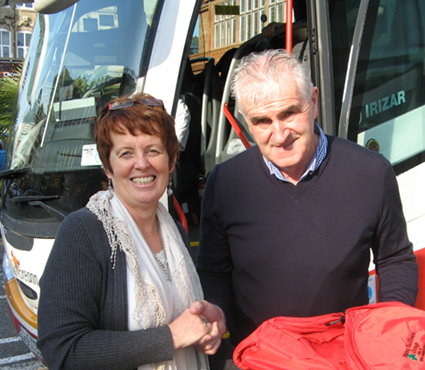 Best wishes for a quick recovery to Danny 'Tim' O'Sullivan, a true friend and supporter of the Irish Rambling House Show. A former Dublin and London Kerry Person of the Year, Danny is respected at home and among the exiles in England for his support for worthy causes and for all things Irish. All at the Irish Rambling House are thinking of you, Sheila and your family.
---
2016 Irish Rambling House Tour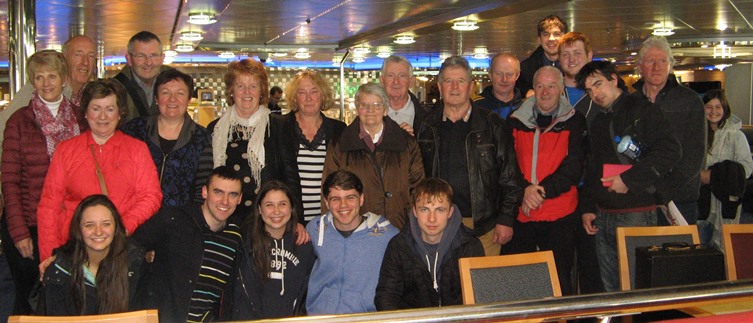 On the Ferry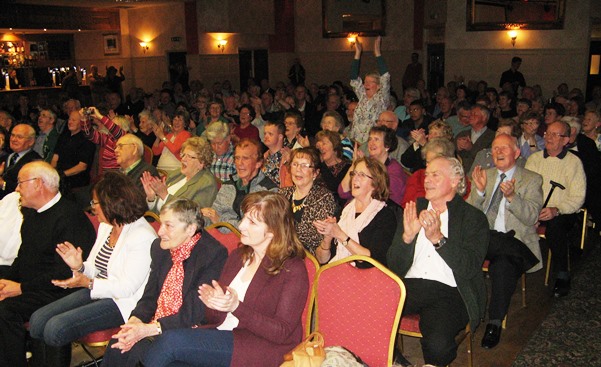 Part of the full house at the Birmingham Irish Centre
---
Irish Rambling House 2015 Tour Photos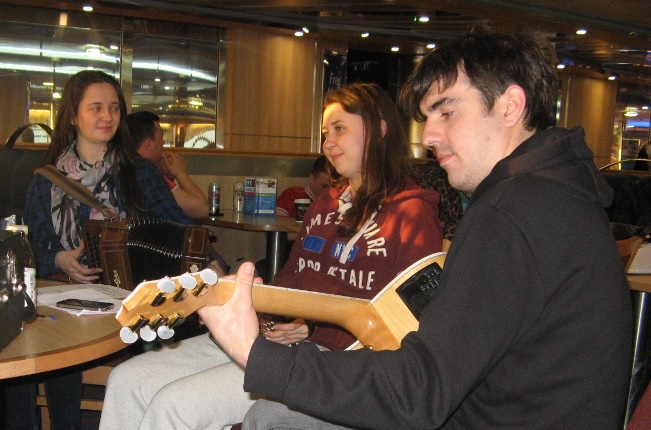 Rehearsals on the ferry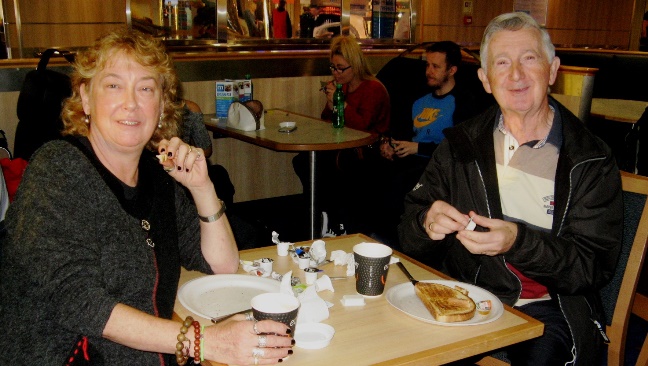 Helen and Mike having breakfast on the ferry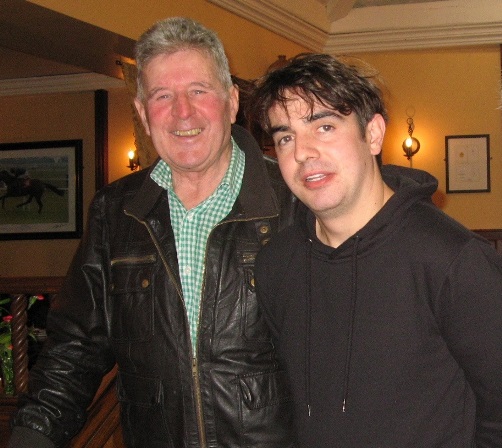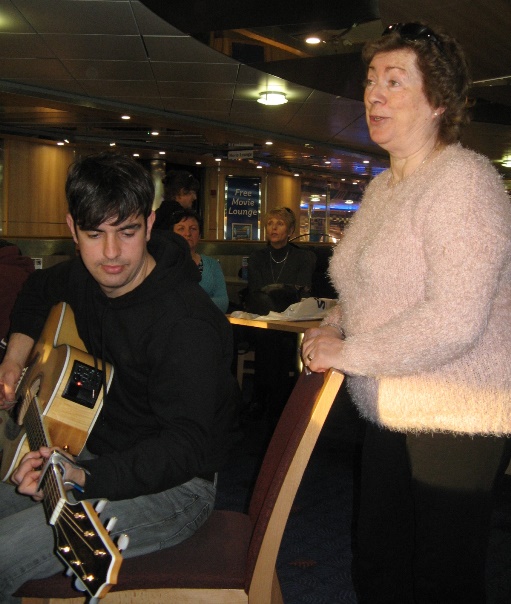 More rehearsals on the ferry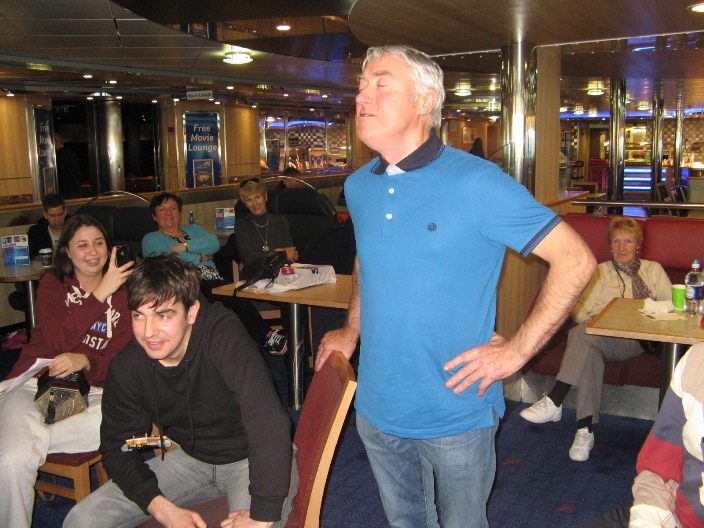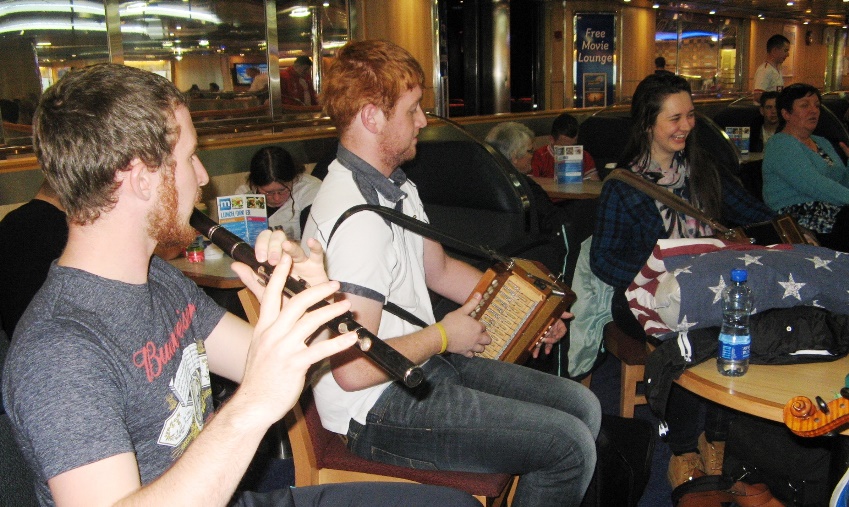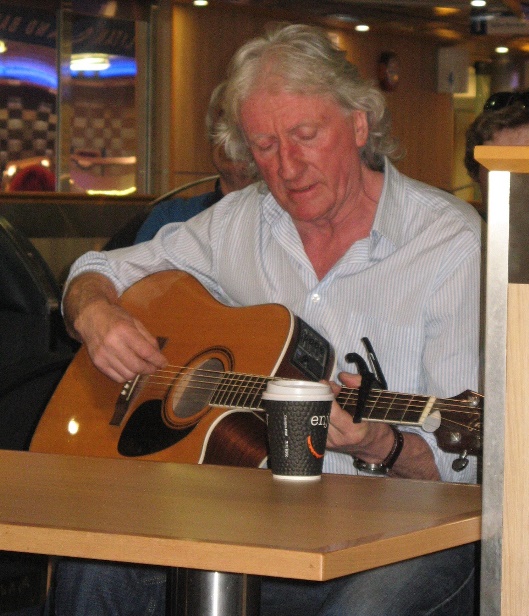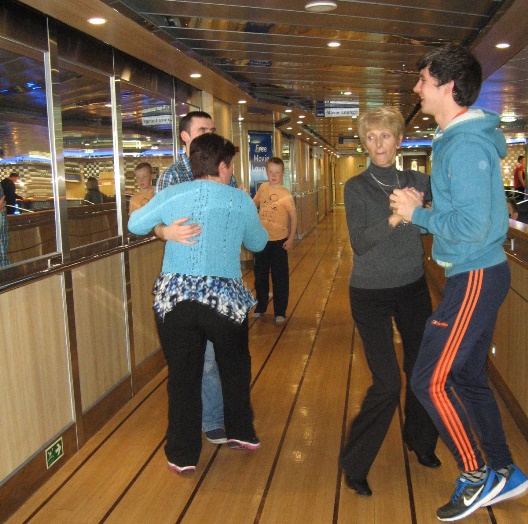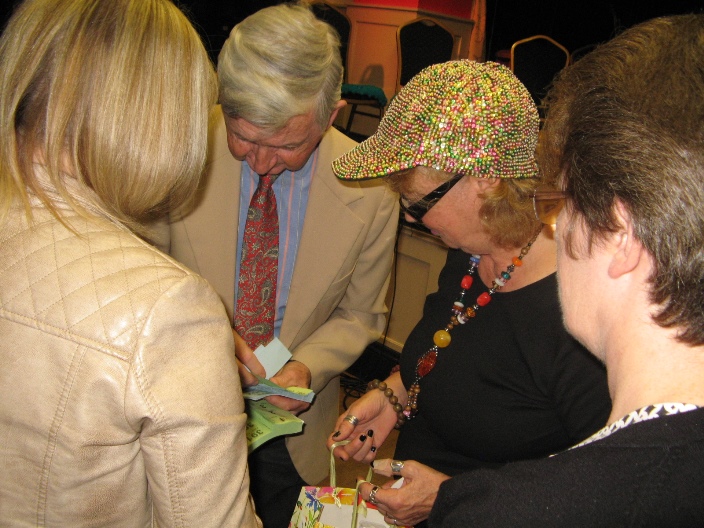 Mike Mangan and Helen Schisas on raffle duty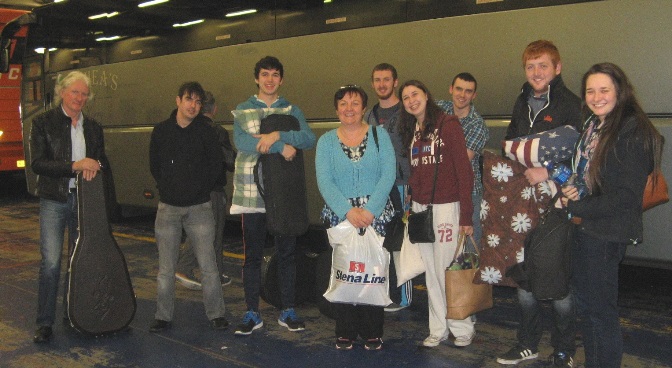 Ready for a nap on the coach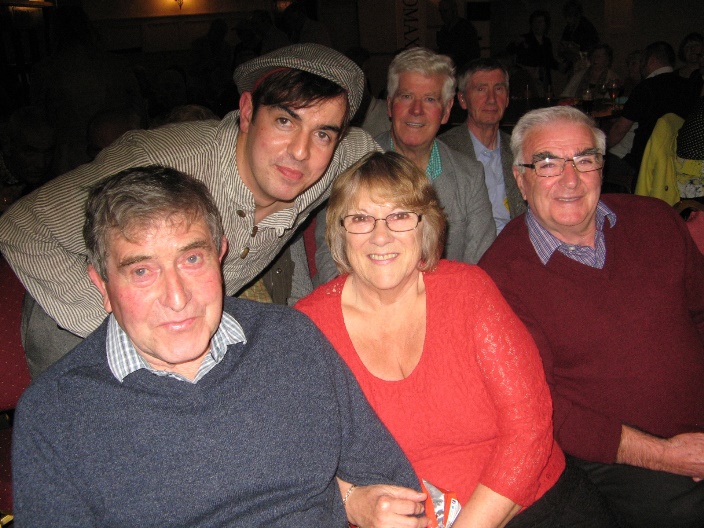 Tom McGinty meets up with some cousins from Mayo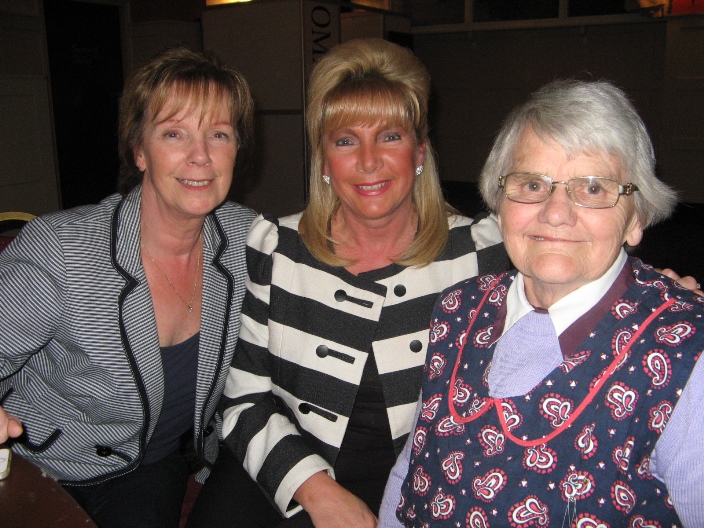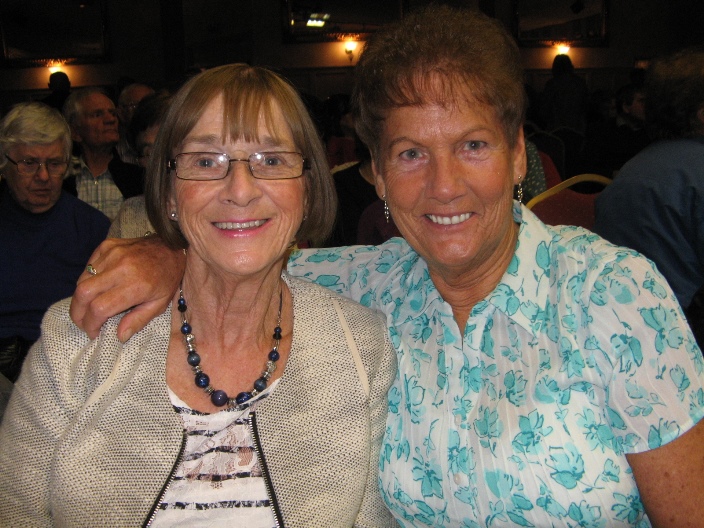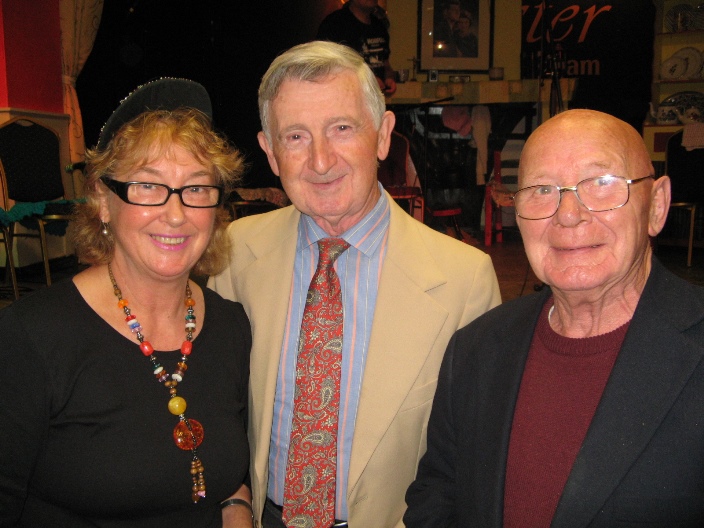 Helen, Mike and Liam Óg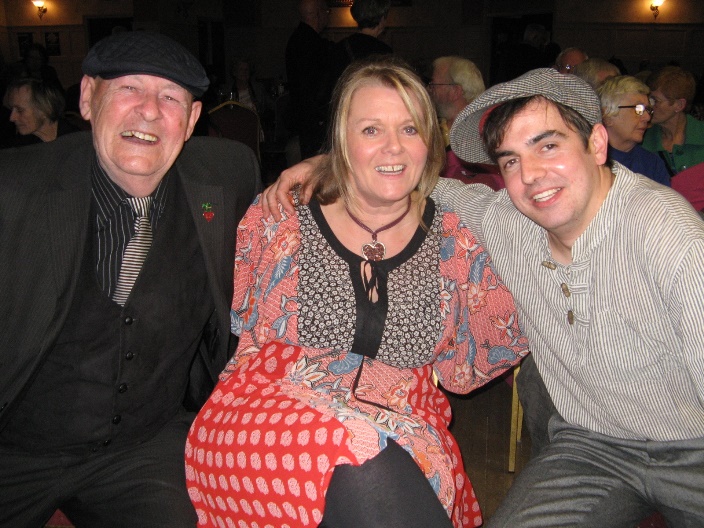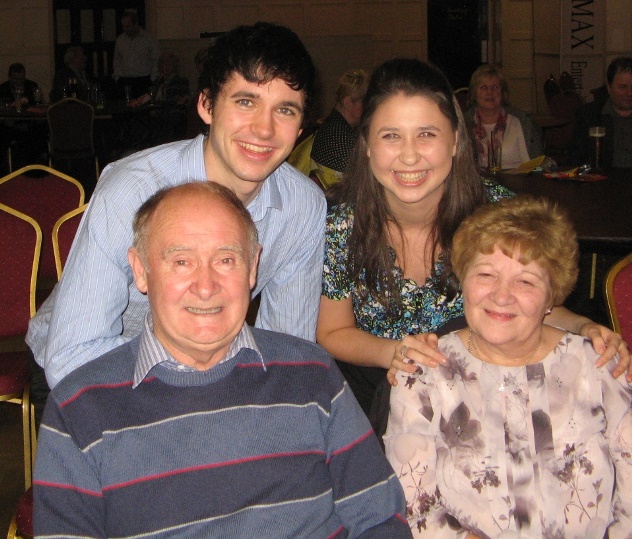 Maurice and Sarah meet up with their Granduncle and Grandaunt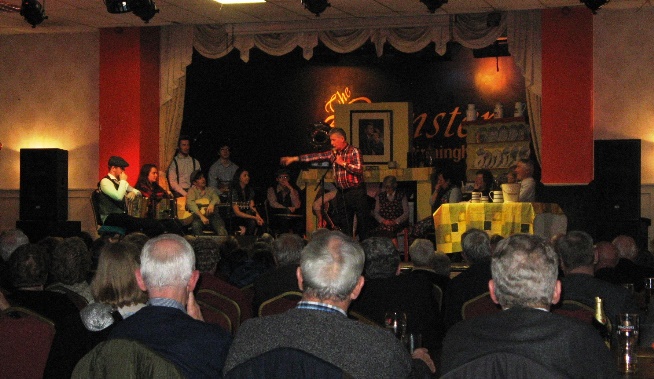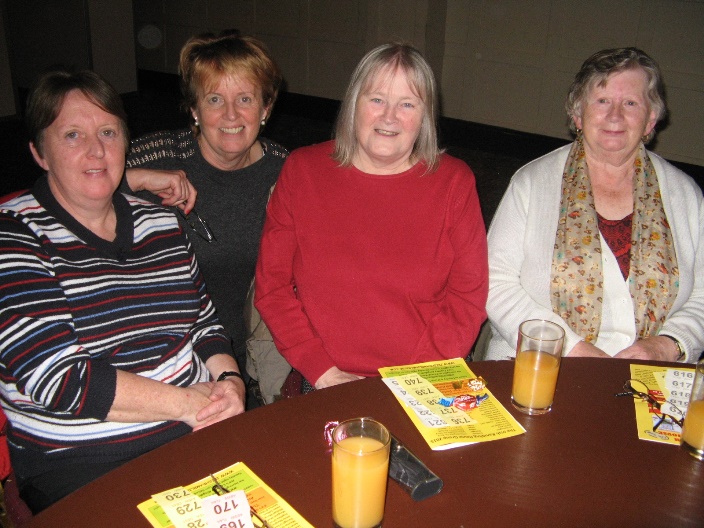 Mary O'Sullivan Enright, Lyre and B'ham, and friends chatting with Kay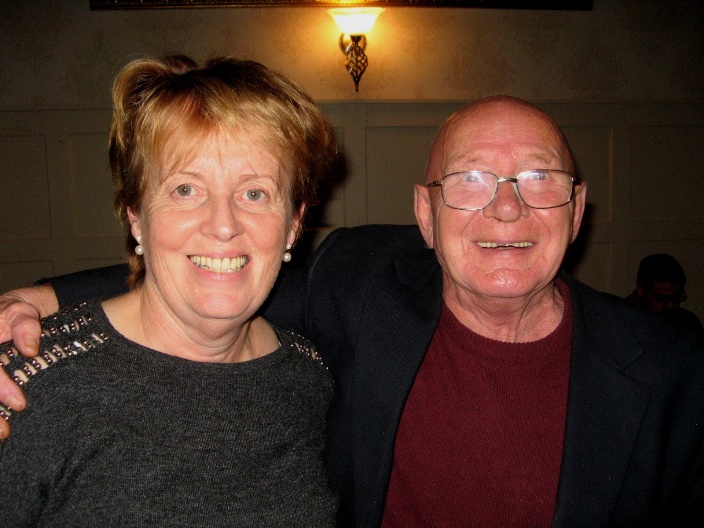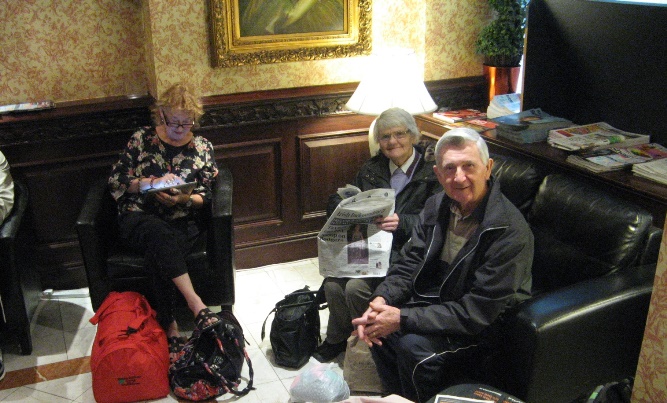 Kay with Liam Óg Waiting in the lobby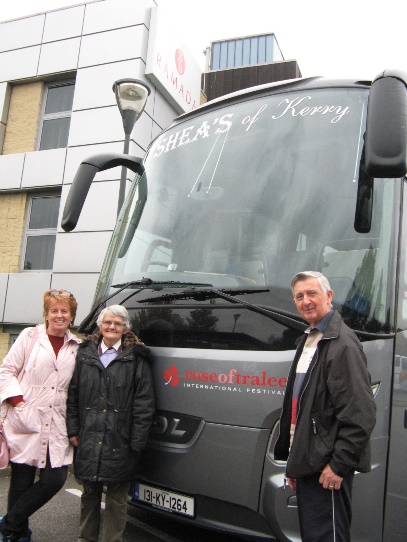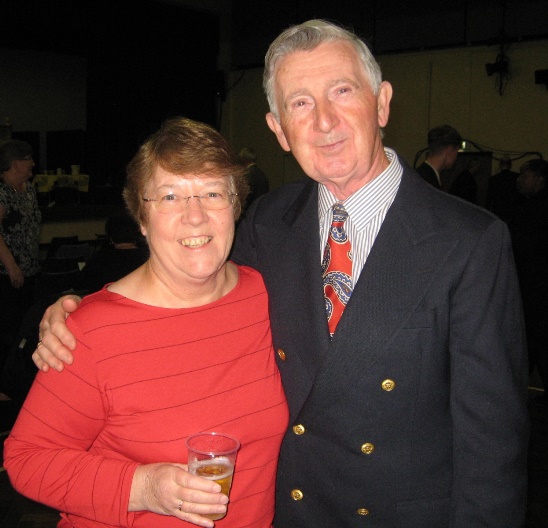 Mike with some Roses!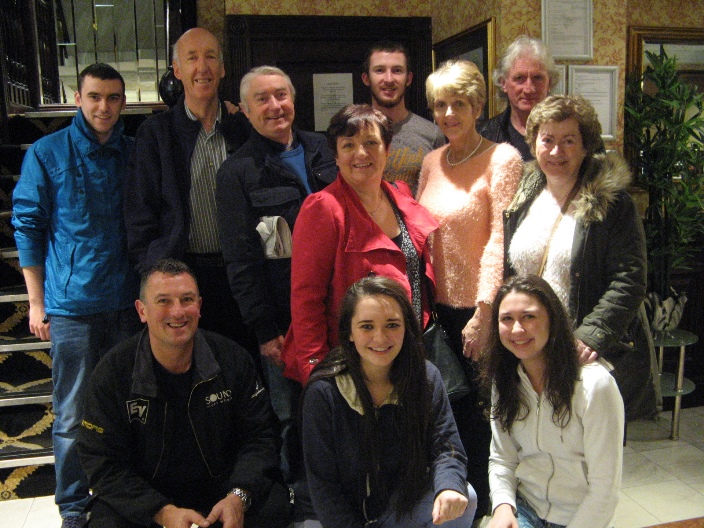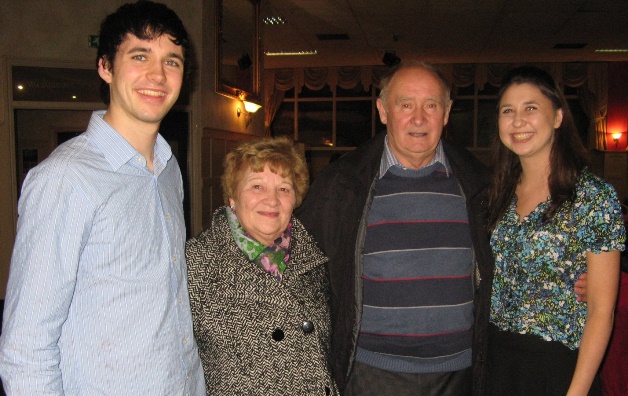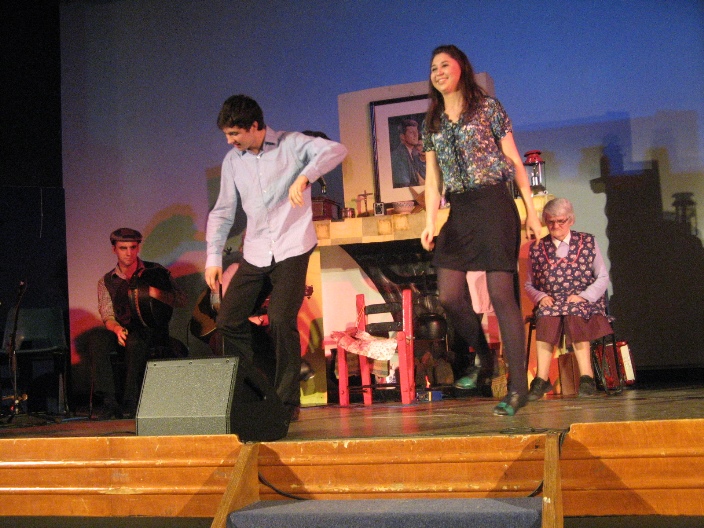 Maurice and Sarah O'Keeffe to the fore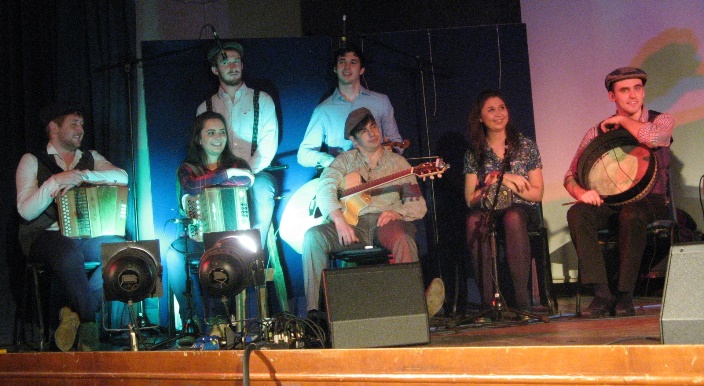 Kevin O'Neill, Jenny Murphy, Seamus Harnett, Maurice O'Keeffe,
Tom McGinty, Sarah O'Keeffe and Darragh O'Donnell.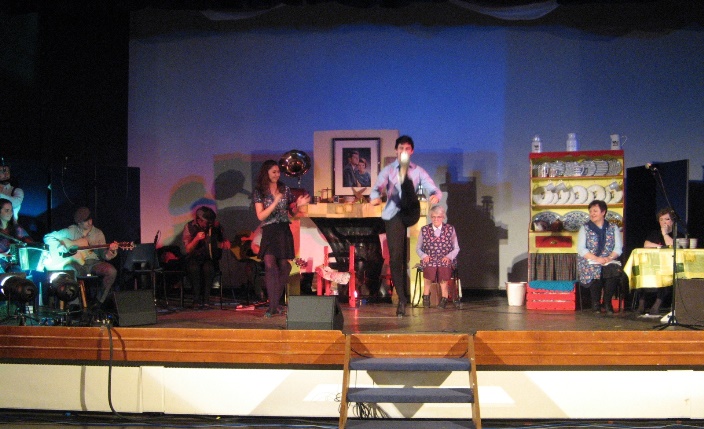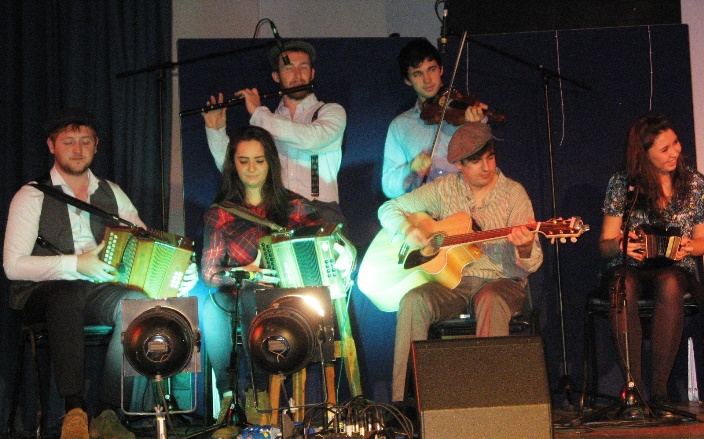 The best of Music from the Irish Rambling House musicians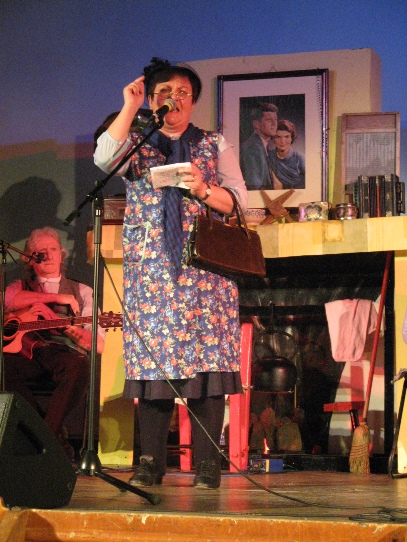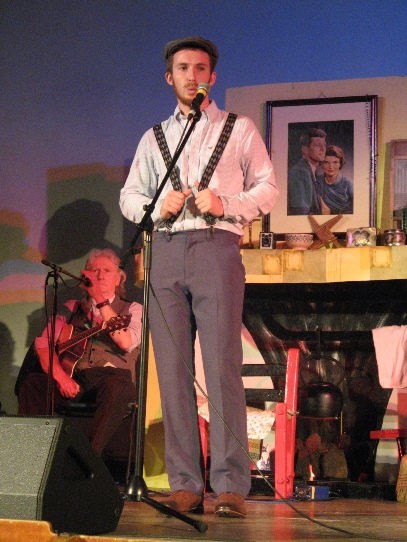 Angeline O'Donnell giving out and Seamus Harnett whistling his tune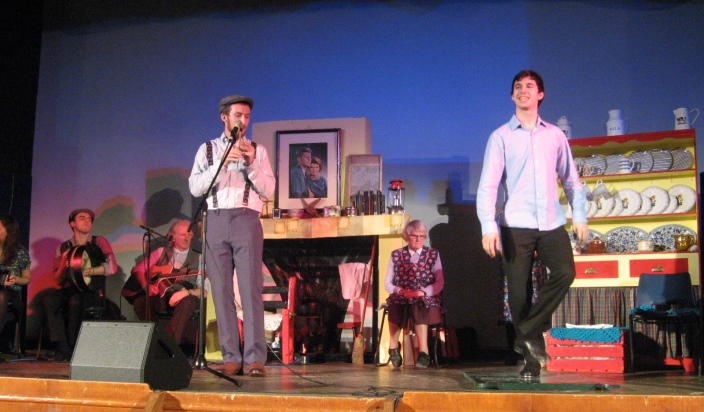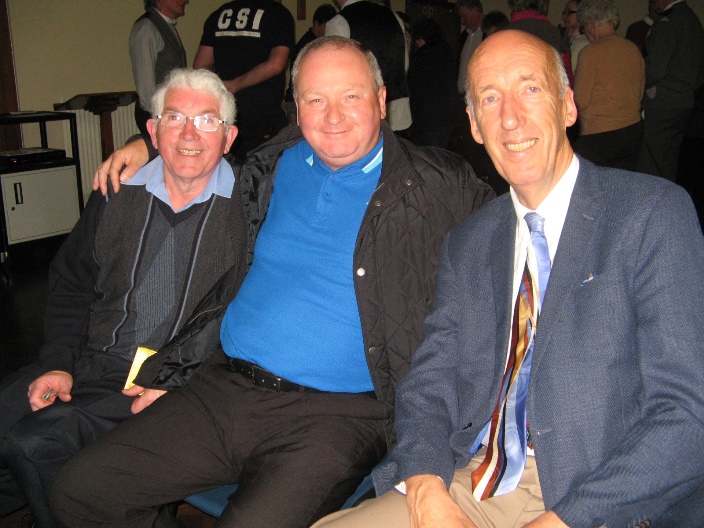 Joe met up with Willie and Patrick from Harrow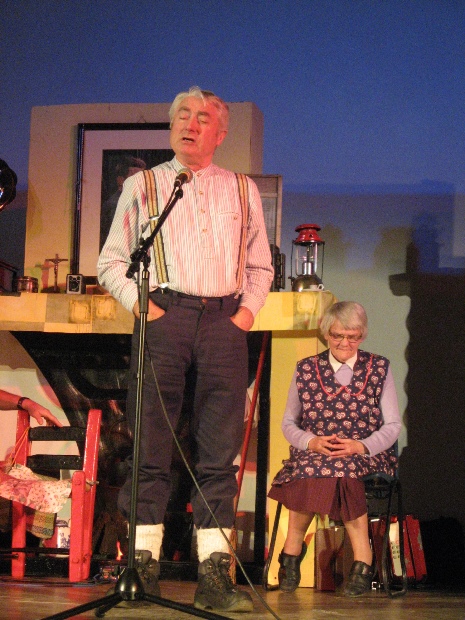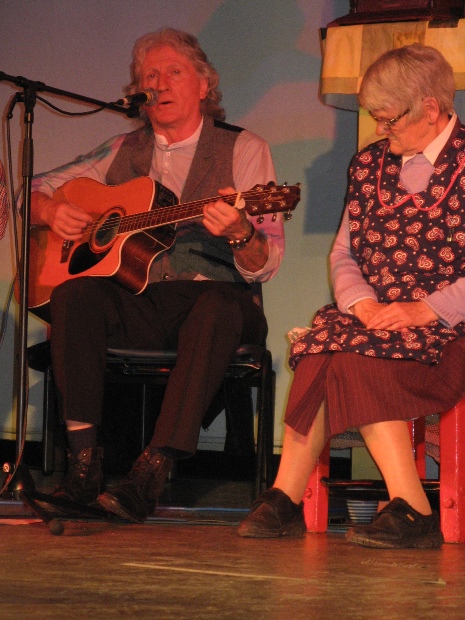 Paddy Commane and Pat McCarthy on stage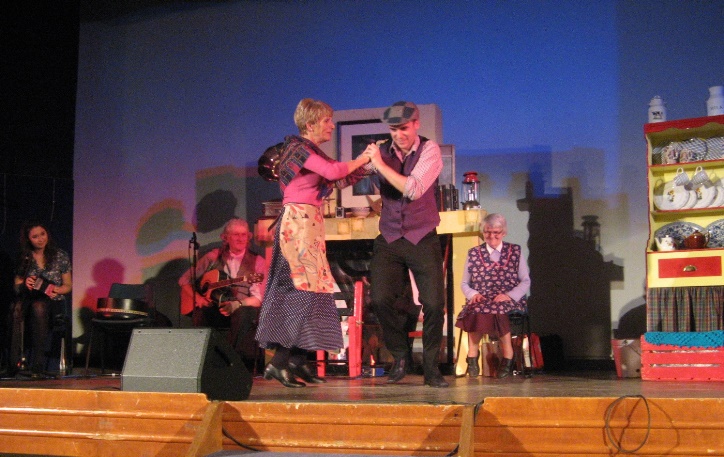 Margaret Madigan and Darragh O'Donnell step it out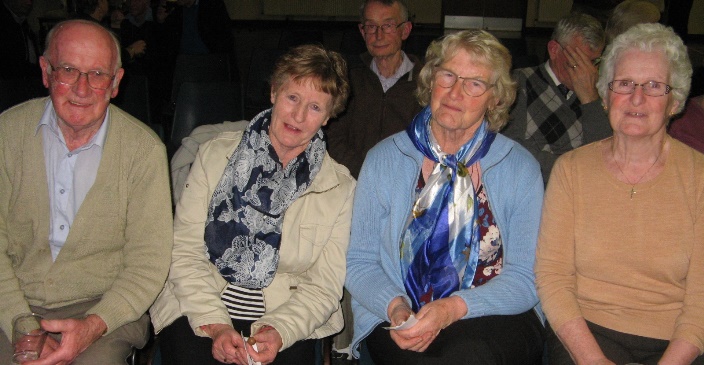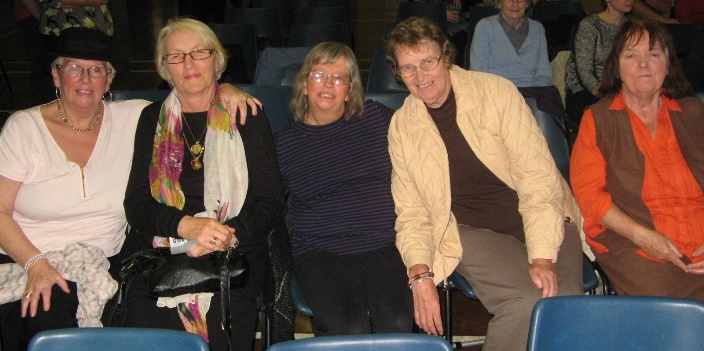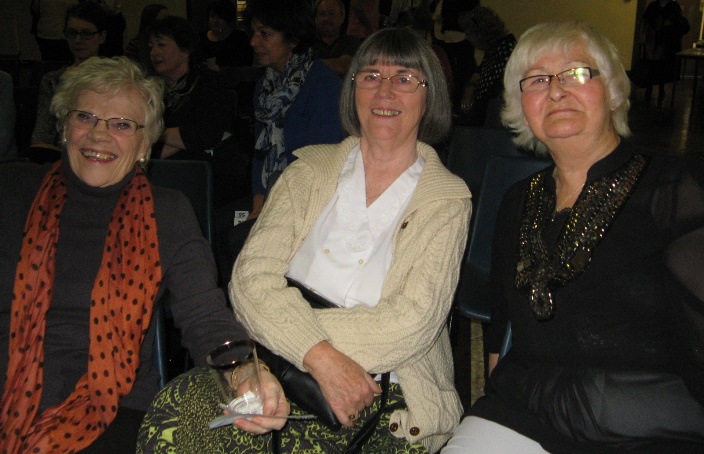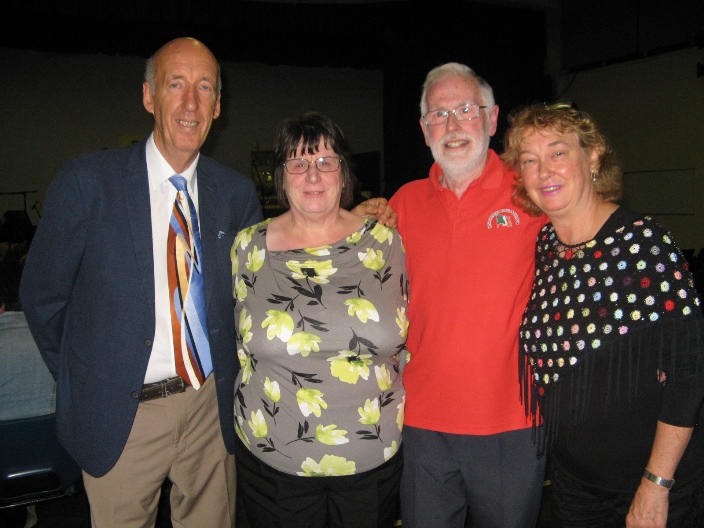 Irish Country Music Radio presenters Joe and Helen meet up with
listeners to the station, Robin and Rosemary from Stevenage.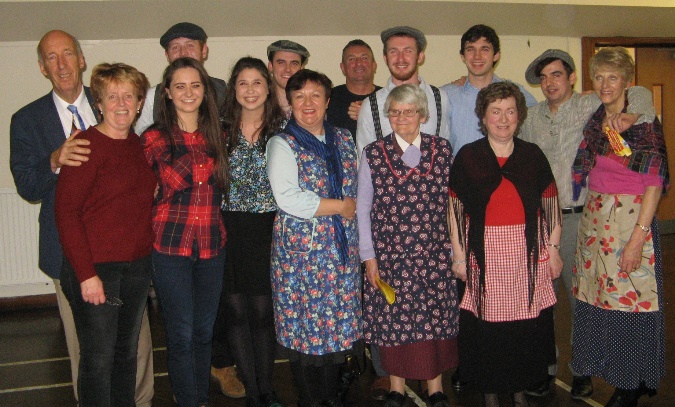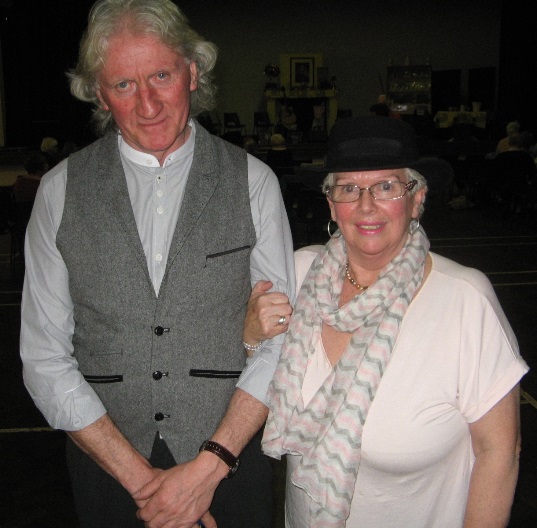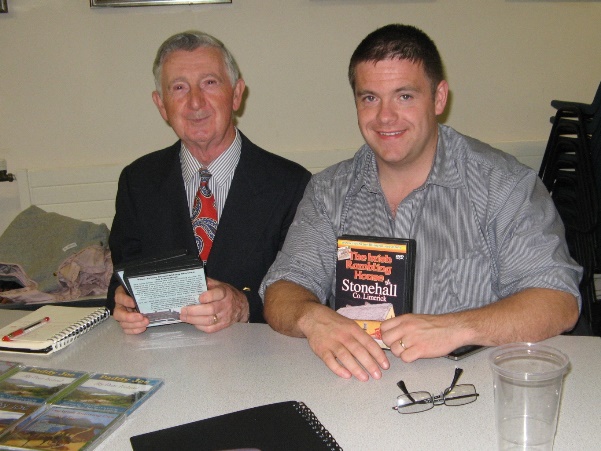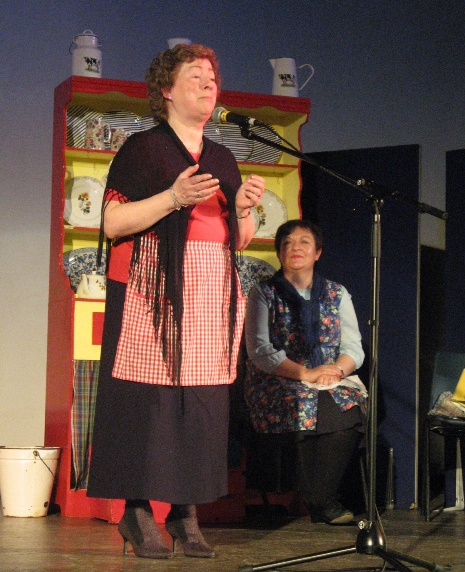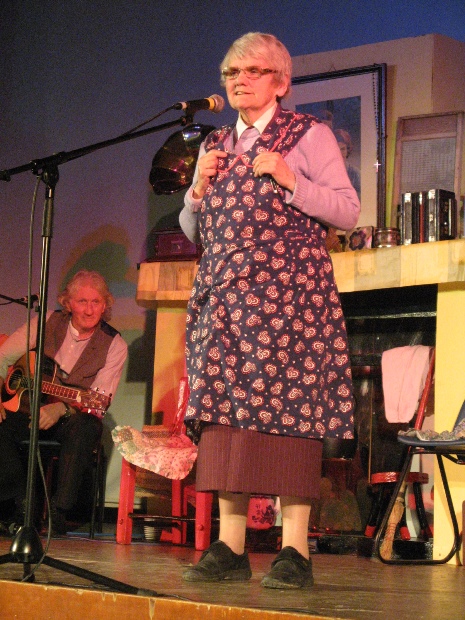 Doris Shire and Chrissie Roche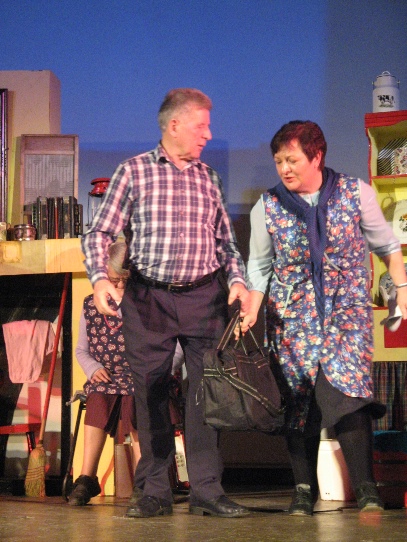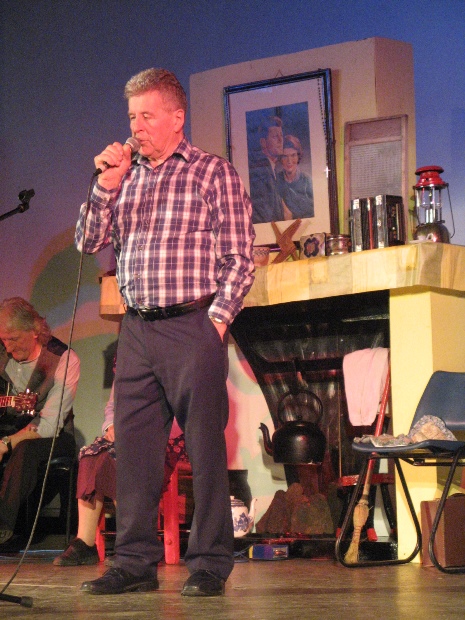 Paddy Joe from Mayo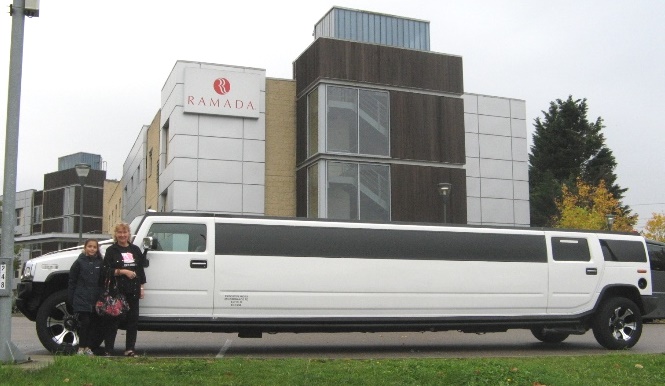 Aleena from London meets her grandaunt Helen.
Don't know who owns the Hummer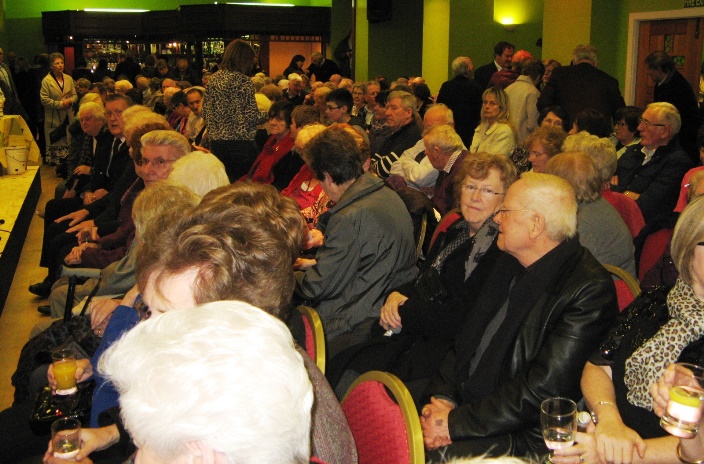 Part of the full house at Dollis Hill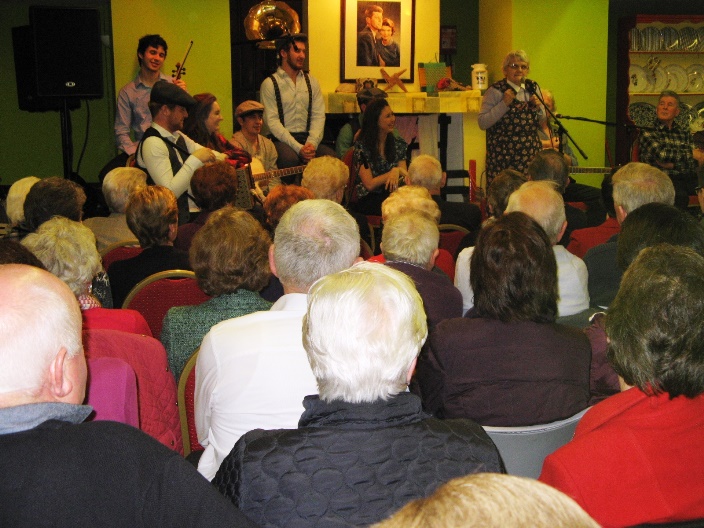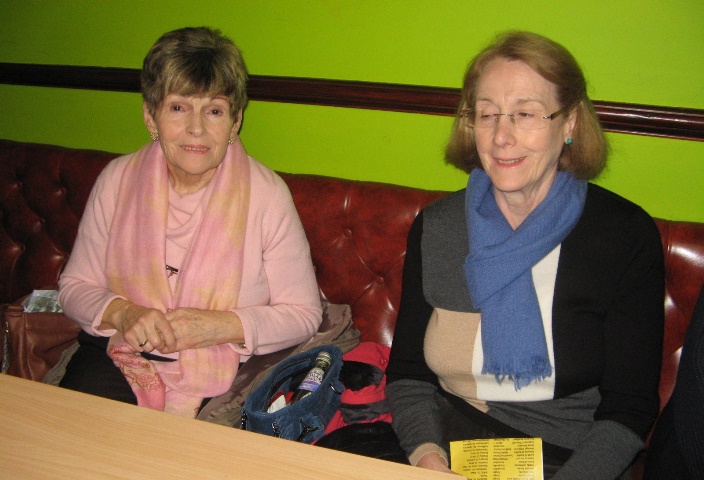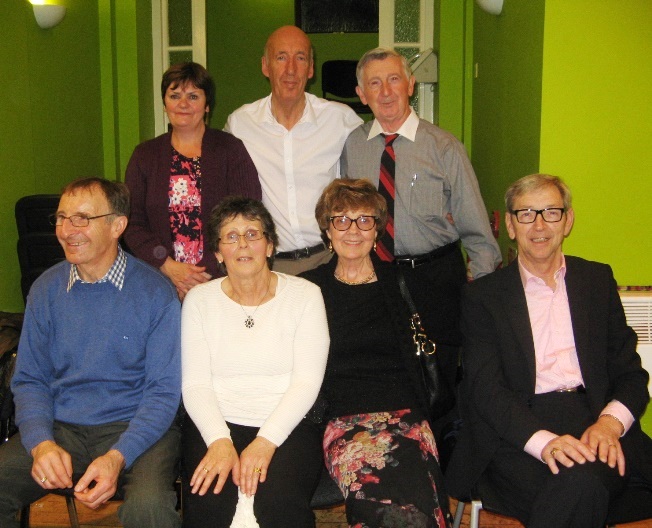 Connecting up with Lyreacrompane exiles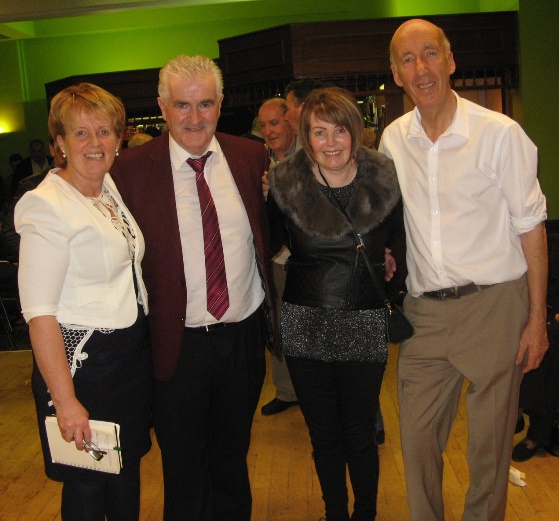 Kay O'Leary, Danny and Sheila O'Sullivan and Joe Harrington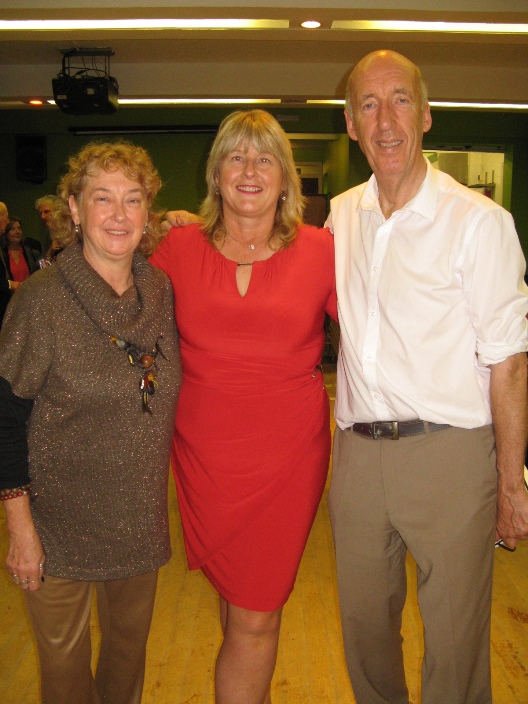 Met up with Lucia Butler from the Irish World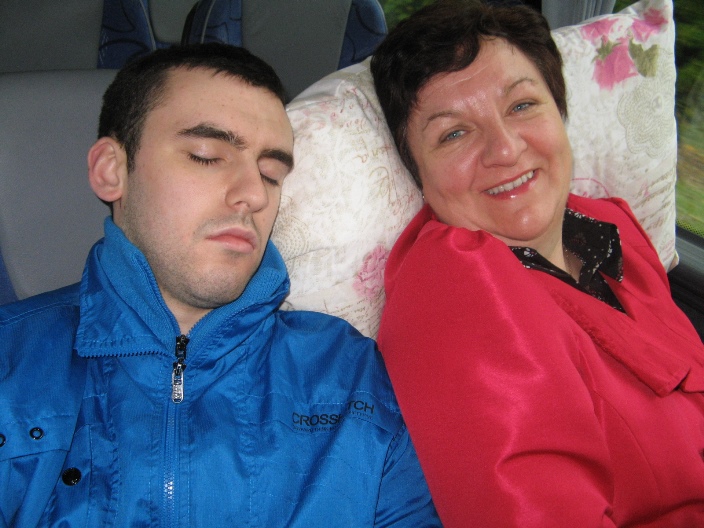 Mother and son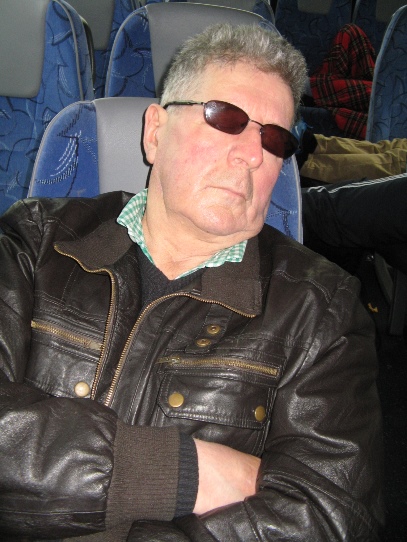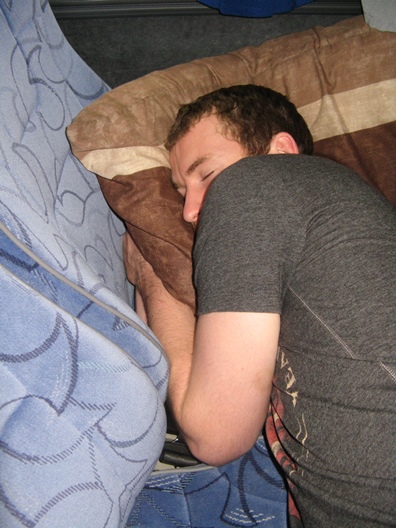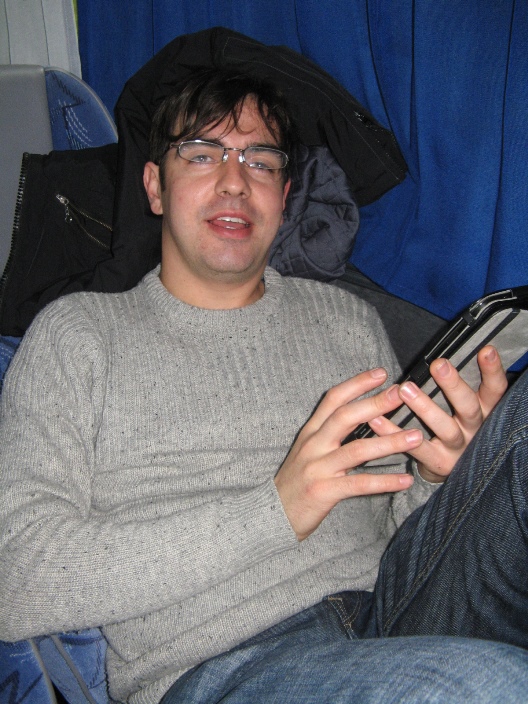 Paddy Joe Seamus Tom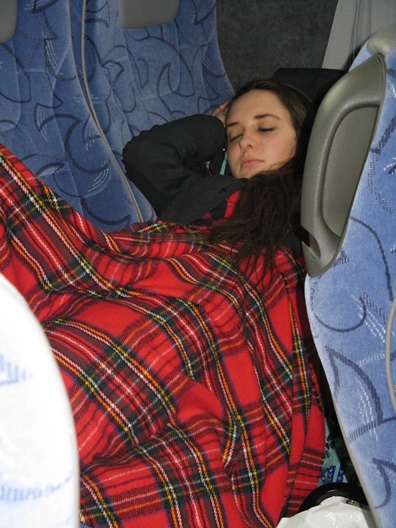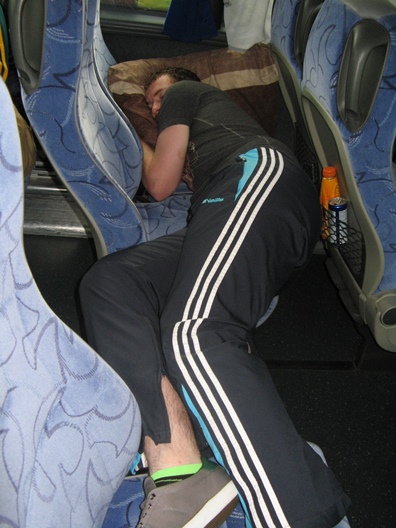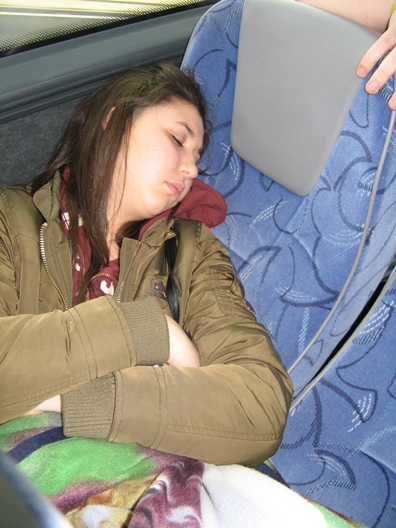 Jenny Seamus Sarah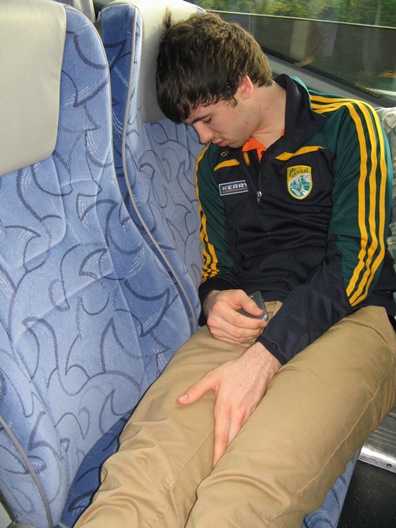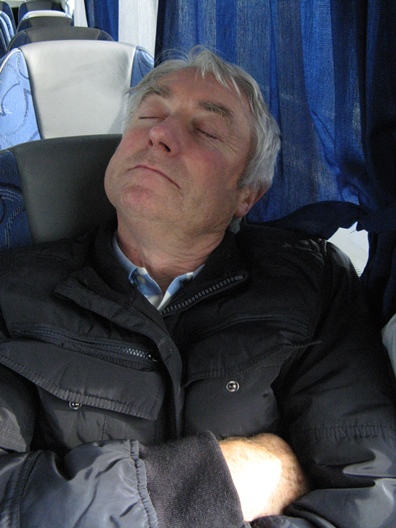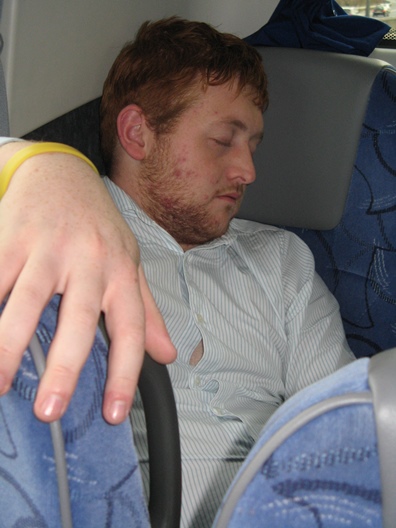 Maurice Paddy Kevin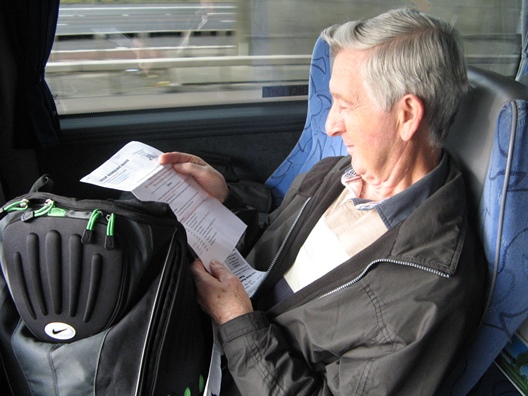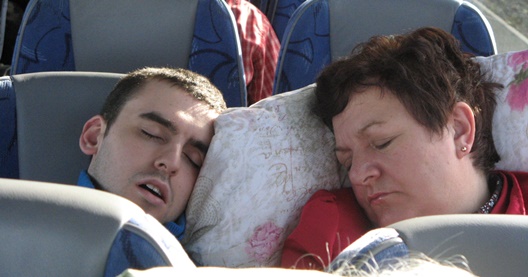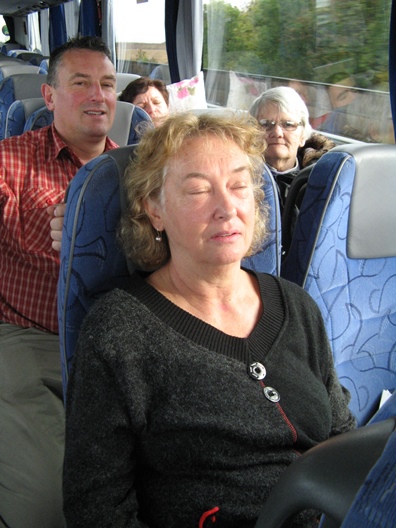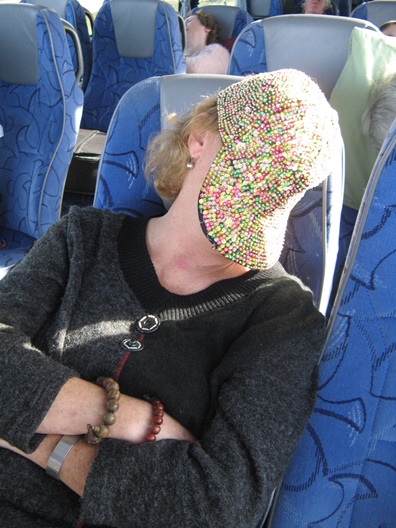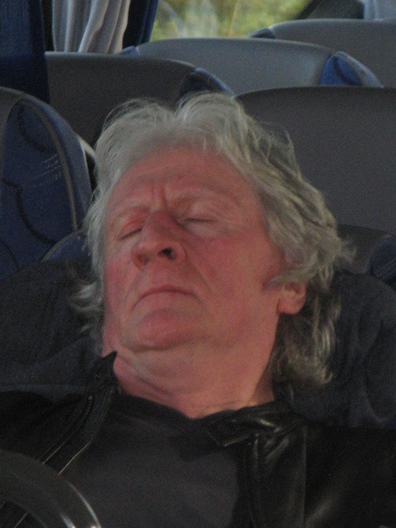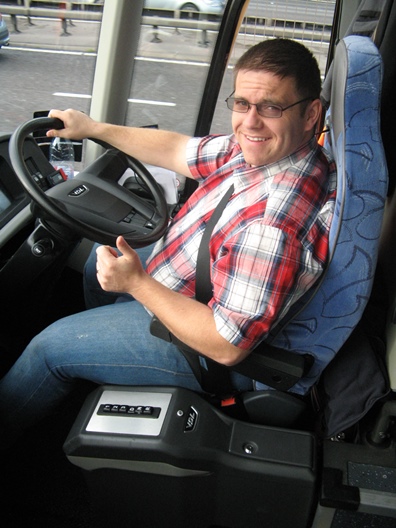 Happily our driver Tom stayed awake!
---
Foilmore Sat 17 October 2015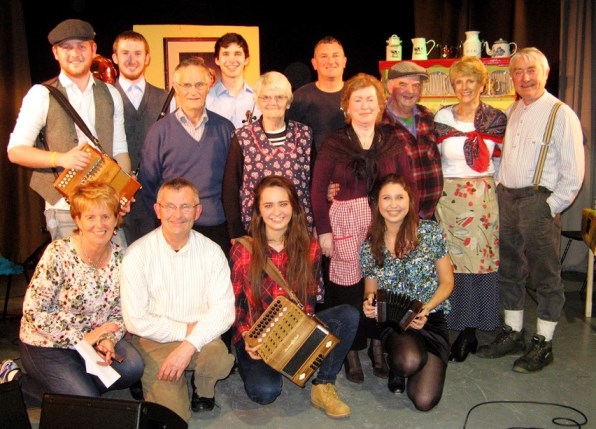 Some members of the 2015 crew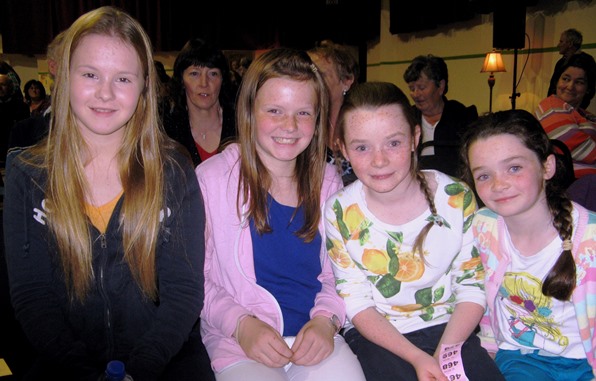 Eileen and Caití O'Sullivan with Áine and Niamh O'Connor




Joe Harrington and Billy Donegan with from left Mary O'Neill McDonell,
John O'Shea, Arena O'Sullivan, Eugene O'Sullivan, Catherine Clifford,
Christy McDonnell, Eileen O'Shea, Mary O'Shea and Ger O'Shea.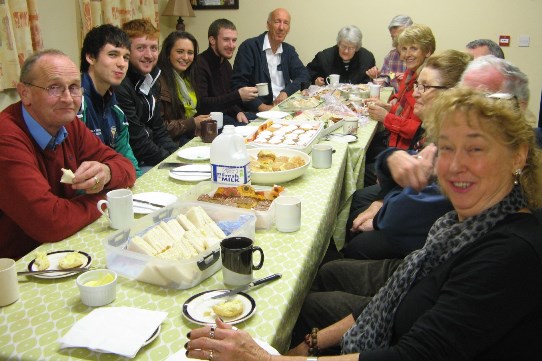 Being Fed and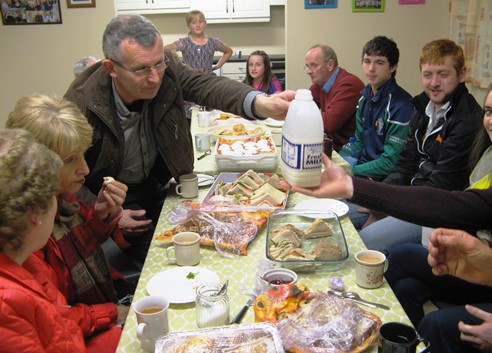 watered!!!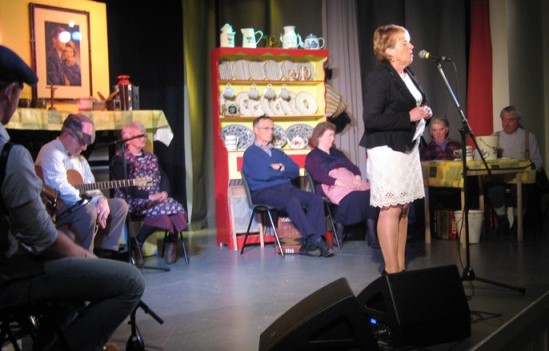 Kay getting the show underway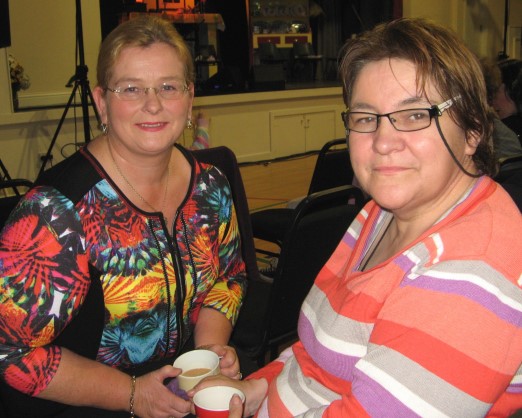 Marie Clifford Foilmore and Kathleen O'Connell Ballinskelligs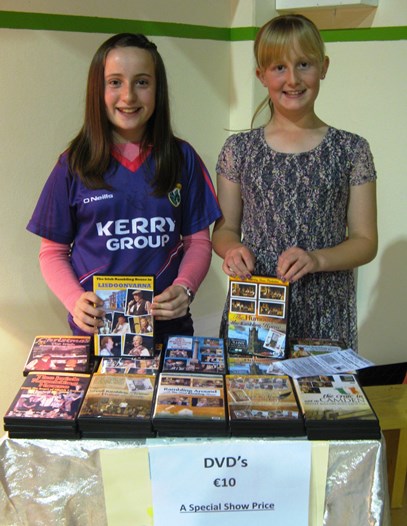 On DVD sales duty
Sinéad Behan and Caoimhe Lyons from Lyreacrompane
---
Irish Rambling House Supporter
gets well deserved award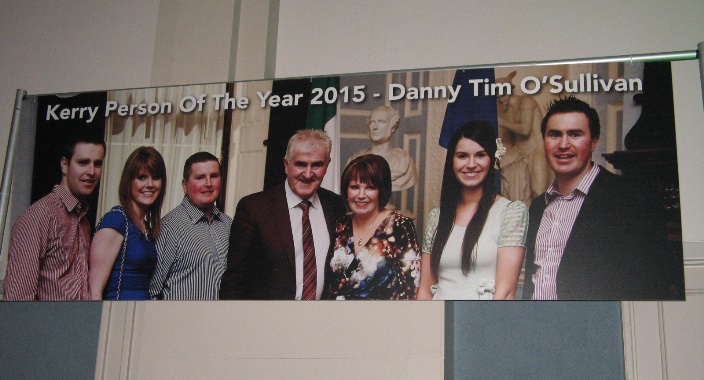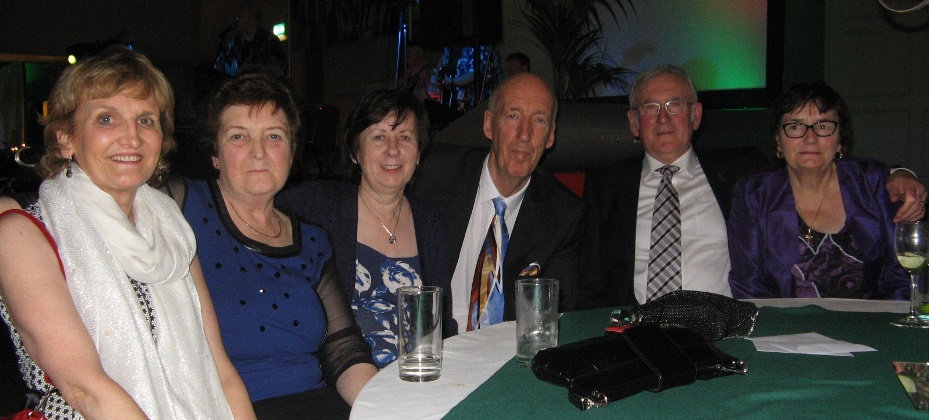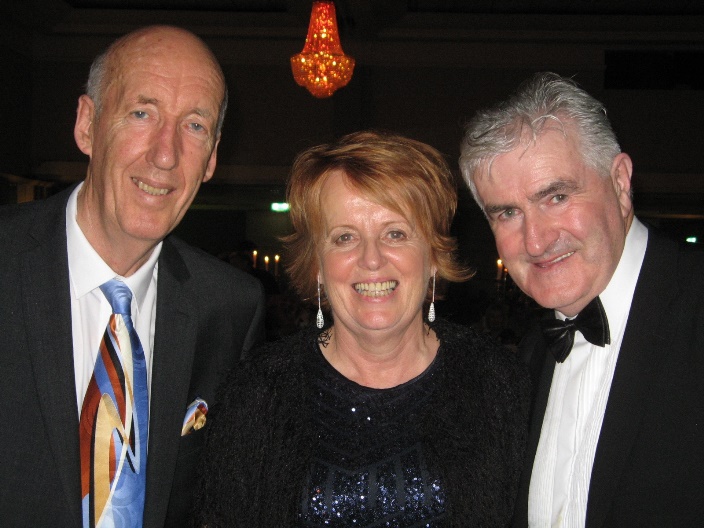 Some photos from the Kerry Association function in Dublin last Saturday at which a great friend of the Irish Rambling House, Danny O'Sullivan, received the honour of Kerryman of the Year.
A mighty event and a well deserved award.
---
The Irish Rambling House
2014 Tour Photos
from Birmingham Irish Centre, London Irish Centre Camden,
Harrow Salvatorian College Hall and the Derby Irish Centre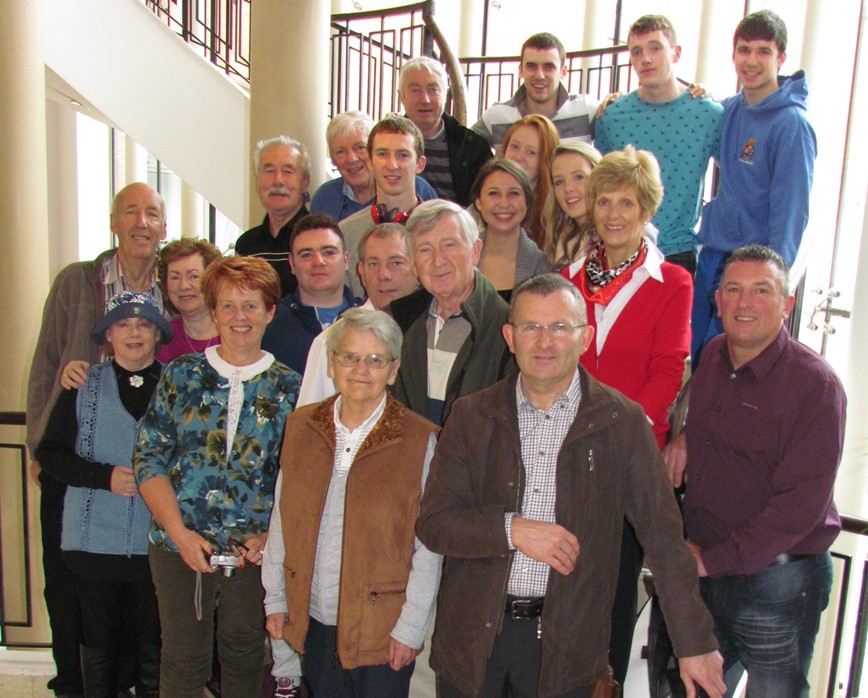 The Irish Rambling House 2014 Tour group pictured at the
Crown Moran Hotel in Cricklewood in London

Click here for more photos from the 2014 Tour
We get a lot of good feedback about our tours but Robin and Rosemary put pen to paper...

Hello Joe and Kay

It was a pleasure to be the Irish Rambling House Show at Harrow on Saturday evening. We are sure everyone there couldn't but have enjoyed the excellent music, songs, dances and of course the stories. A few new faces in the group but still with many of the regular ones we have watched in the four years we have been coming along to these wonderful shows... A sincere thanks to you both and to all involved in organising the annual trip to the UK. Also to the performers who continue to provide the excellent entertainment not only for the 'Irish Exiles' but for all of us who have a love of things Irish.

Regards Robin and Rosemary
Stevenage, England 5/11/2014
Click here for our DVDs
---
Danny O'Sullivan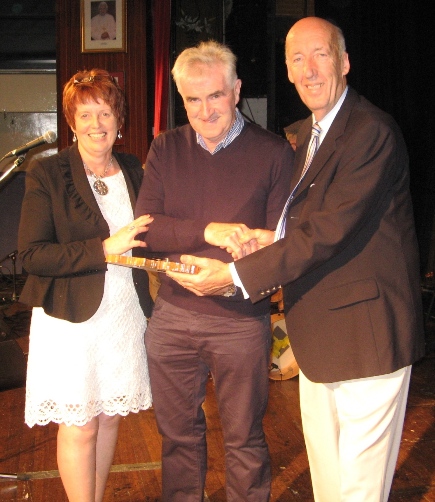 Kay O'Leary and Joe Harrington make a presentation to
Danny O'Sullivan in appreciation of his continued support for
the Irish Rambling House Shows
---
Joe's Country Kingdom
Programmes of Irish Country and Irish music on internet radio on your computer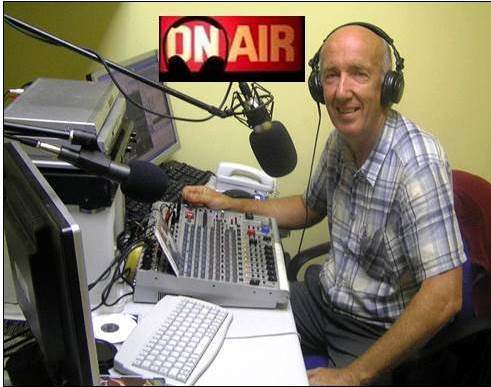 Click on the following link to listen to Joe's Country Kingdom with
Irish Rambling House's Joe Harrington broadcast live from Lyreacrompane on
Tuesdays, 8 to 11pm and Saturdays, 9pm to Midnight on internet radio.
www.irishcountrymusicradio.com
---
Photos from Irish Rambling House Shows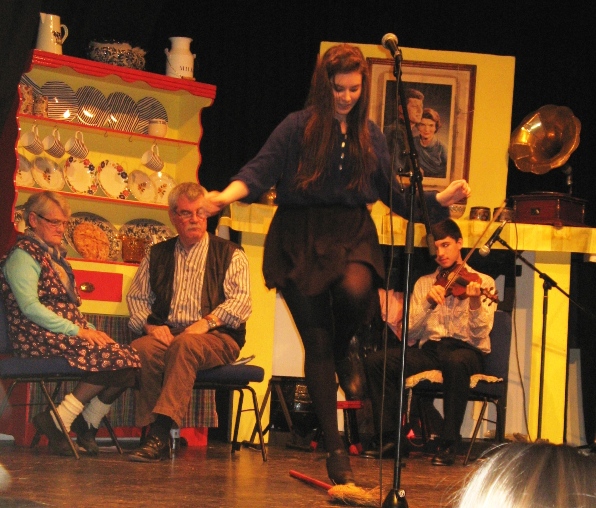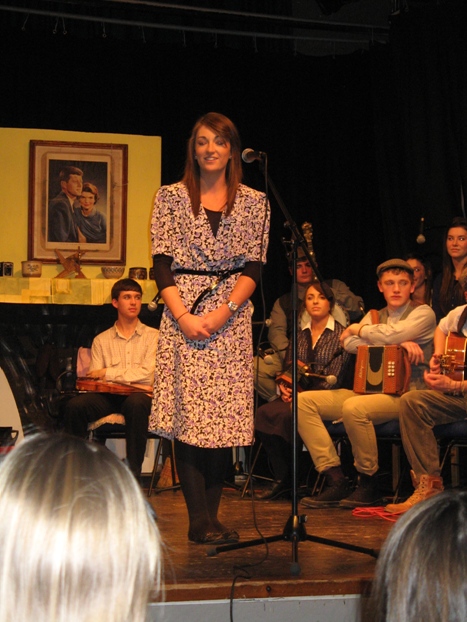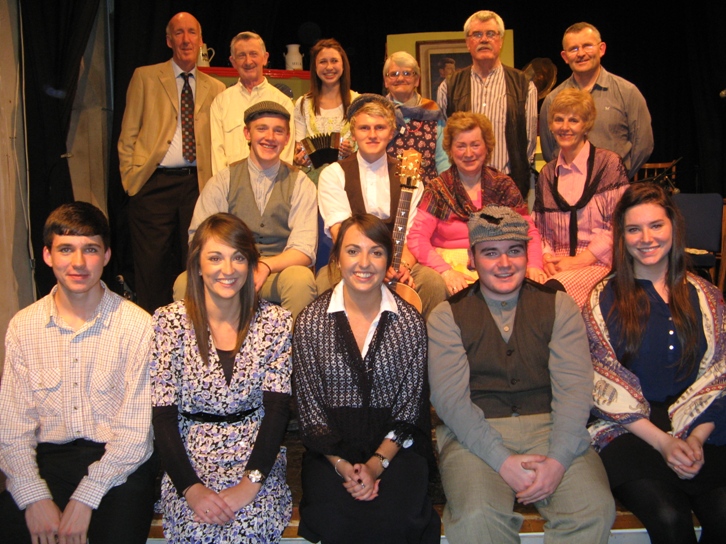 Some of the Irish Rambling House entertainers
from the Listowel Show in 2012
---

Latest Rambling House DVD

The Craic in Camden with the
Irish Rambling House

This DVD was recorded in the London Irish Centre Camden. It features the usual mix of great traditional music, songs and stories. The entertainers get better with age and some of our new talent adds greatly to an already successful mix.


To find out about our other DVDs and to order them please
click here

---
Supporting The Fireside Charity
Birmingham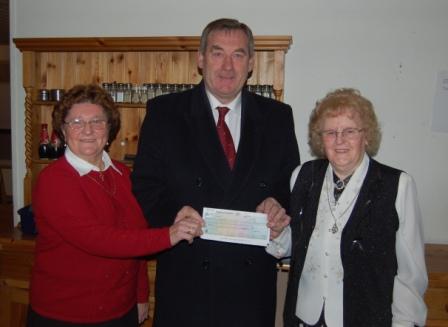 Mr. Eddie Falahee presents a cheque for €500 to Sr. Sabina & Friend on behalf of the Irish Rambling House following their 2008 tour.
Photo by Vince Thompson Irish World
---
Maids of Erin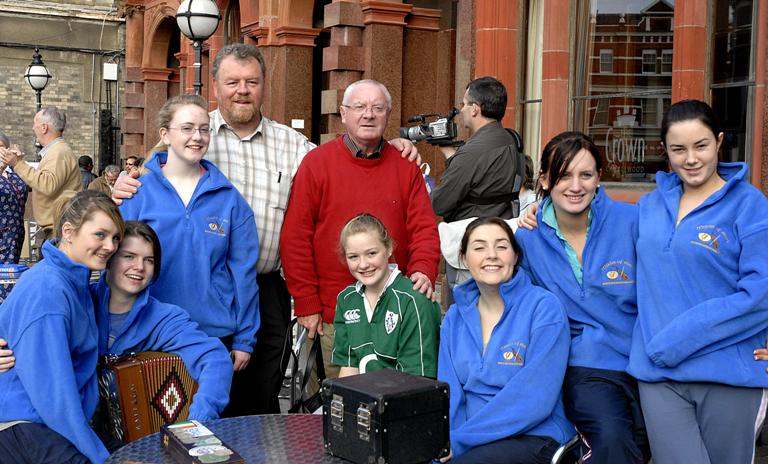 The Maids of Erin with Donncha O'Duailing outside the Crown in Cricklewood after their sponsored walk and prior to their mighty concert in the Crown Moran Hotel in 2007 to raise funds for the new Cricklewood Homeless Concern project.

Maids of Erin CD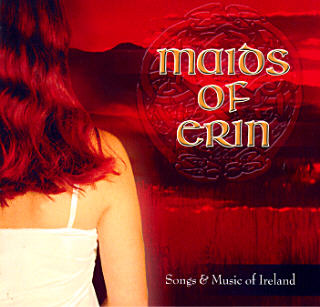 ---
Click Here for DVD's & CD's Order Form

Links

Irish Rambling House, Lyreacrompane, Co. Kerry. Ireland.

Tel: 00353 (0)68 48 353
e-mail
ramblinghouse@eircom.net