Photos from the
2014 Irish Rambling House Tour
Back to home page
On the Ferry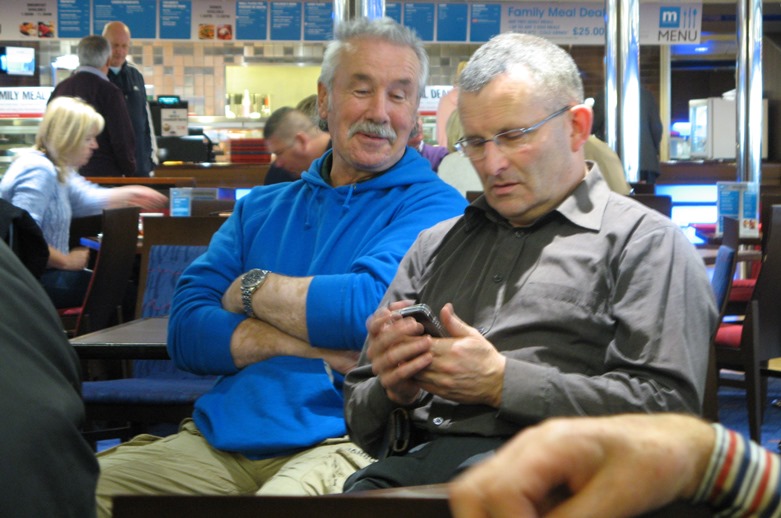 Time for rehearsal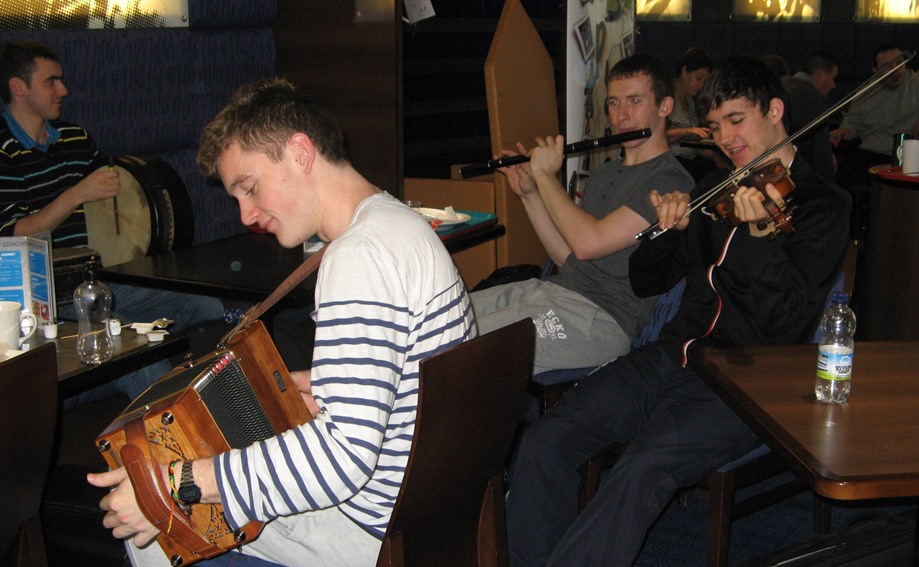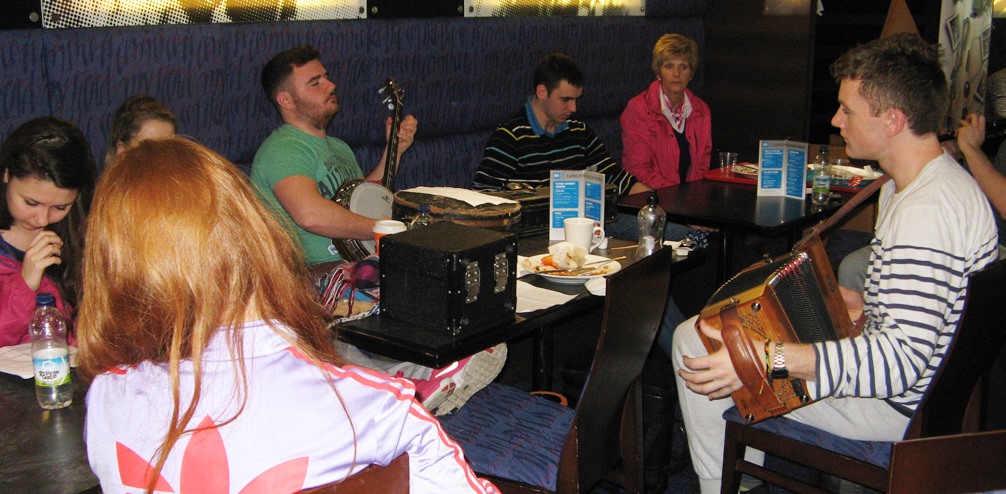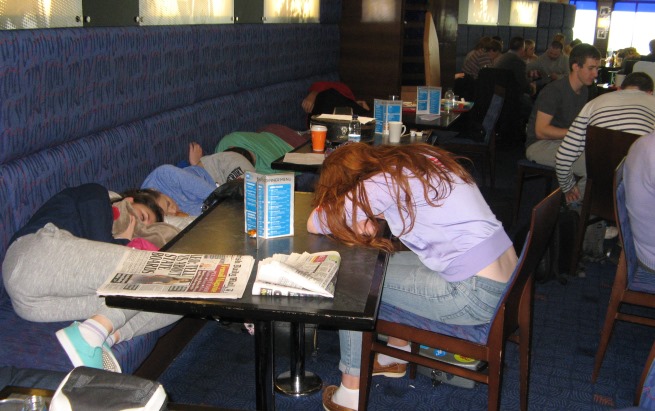 Time to rest
Birmingham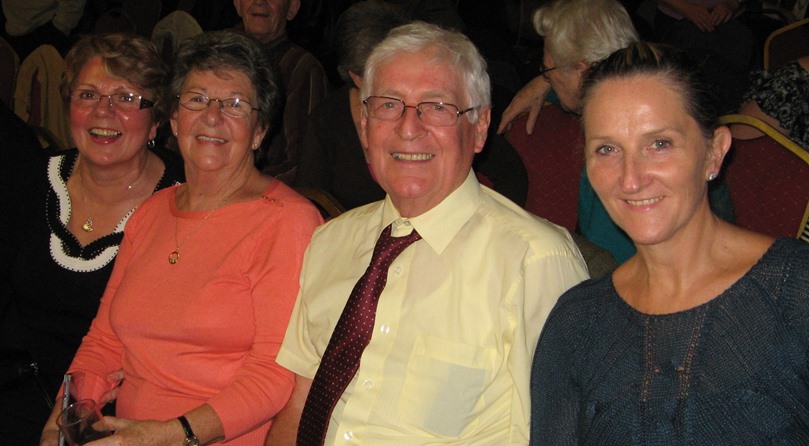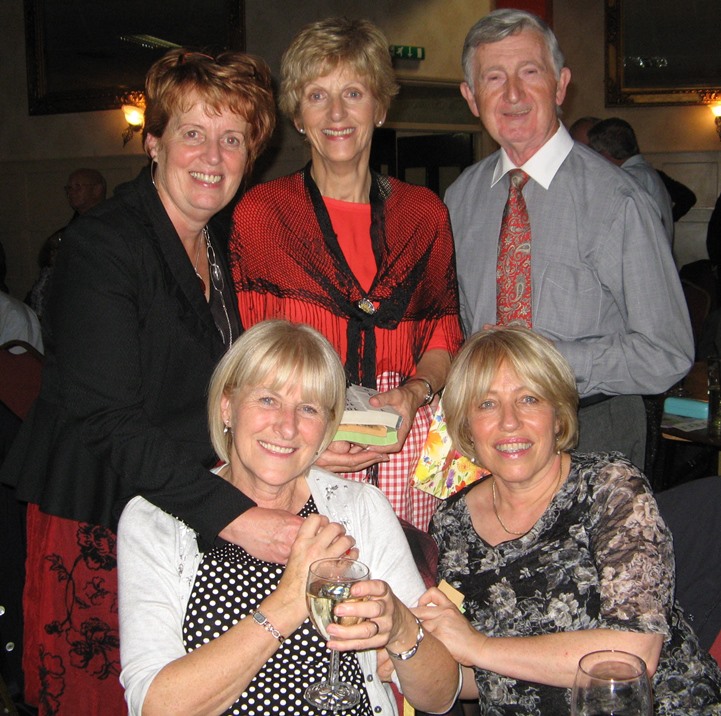 Kay catches up with cousins Helen Bourke and Mary Hyland at the Birmingham Show. Also in the photo are Margaret Madigan (centre back) and Michael Mangan.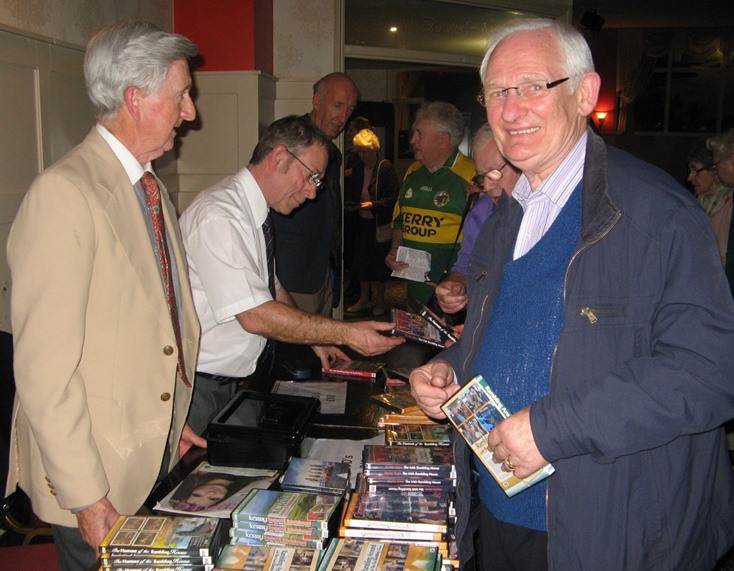 Pat Gavin, Galway on the right.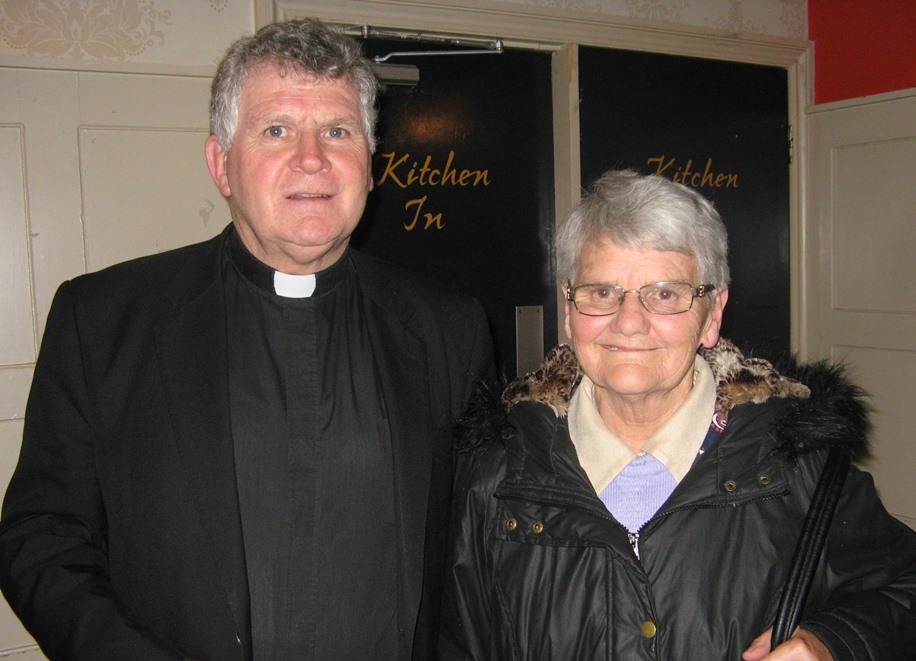 Fr Browne meets Mrs Browne (Aka Chrissie Roche storyteller)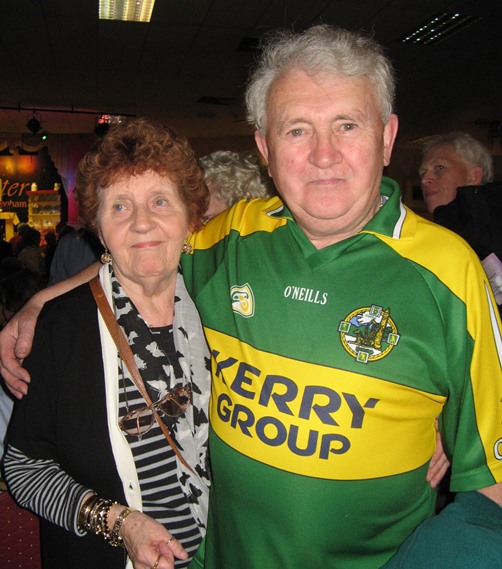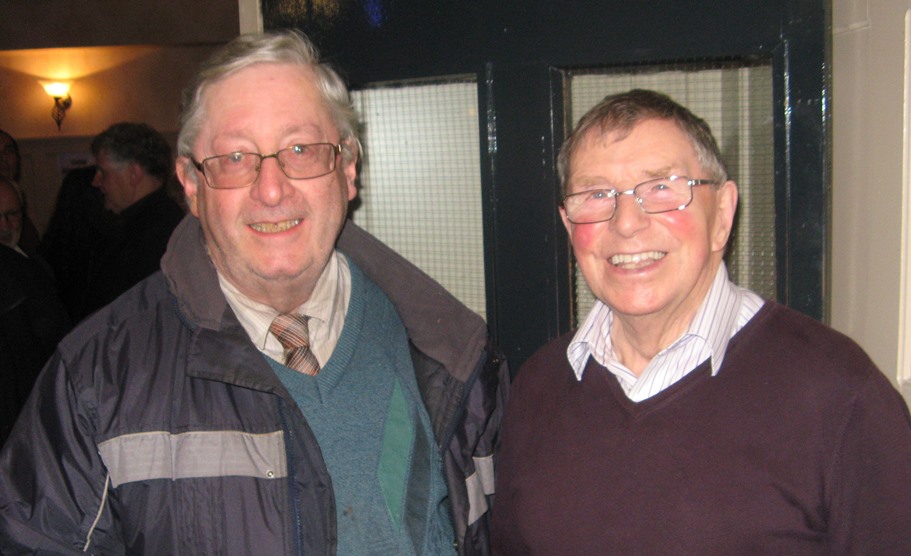 John Fitzgerald of Minstrel Music (on the right) who promotes the
Irish Rambling House Show in Birmingham chatting with a friend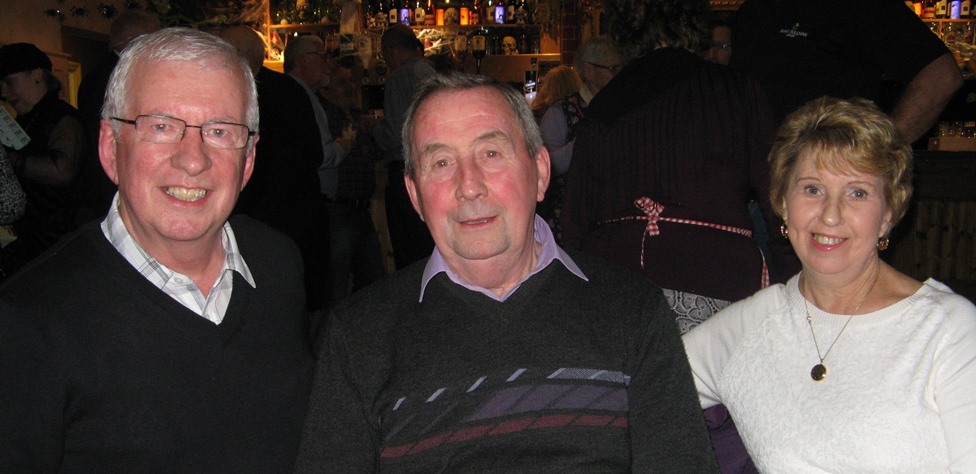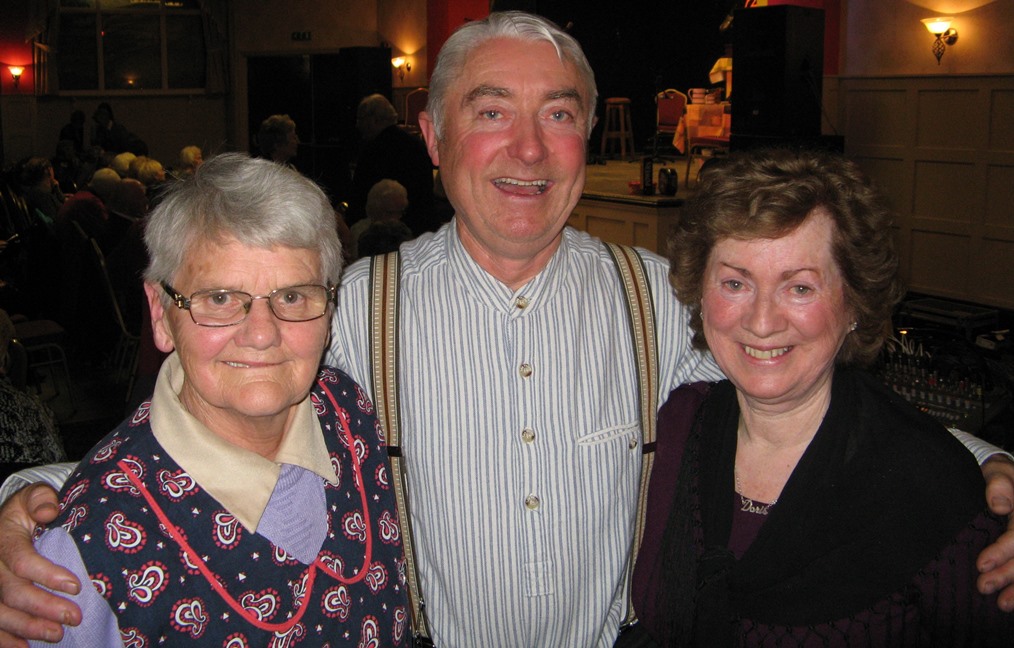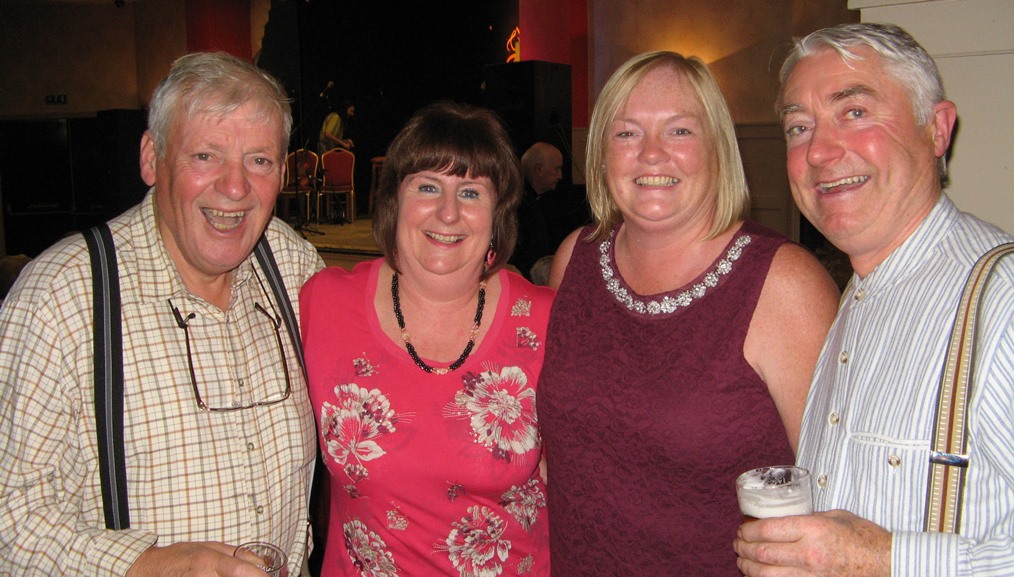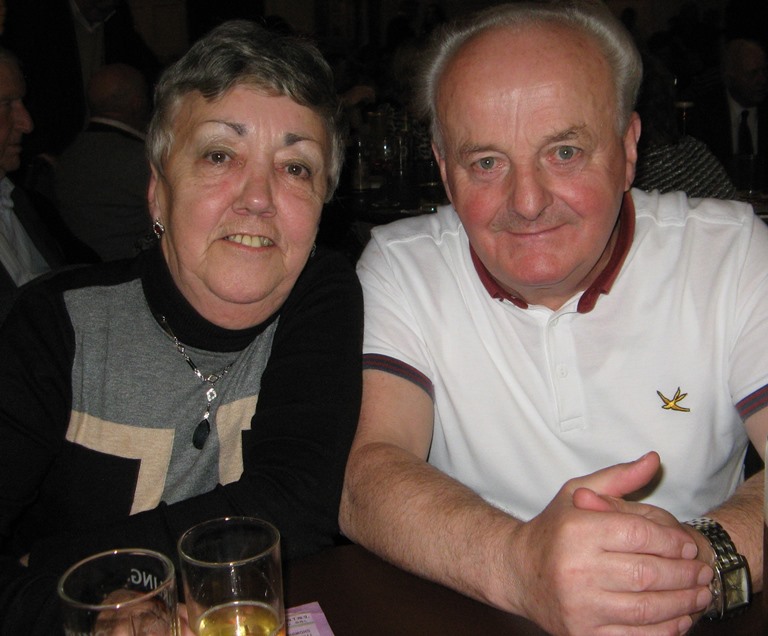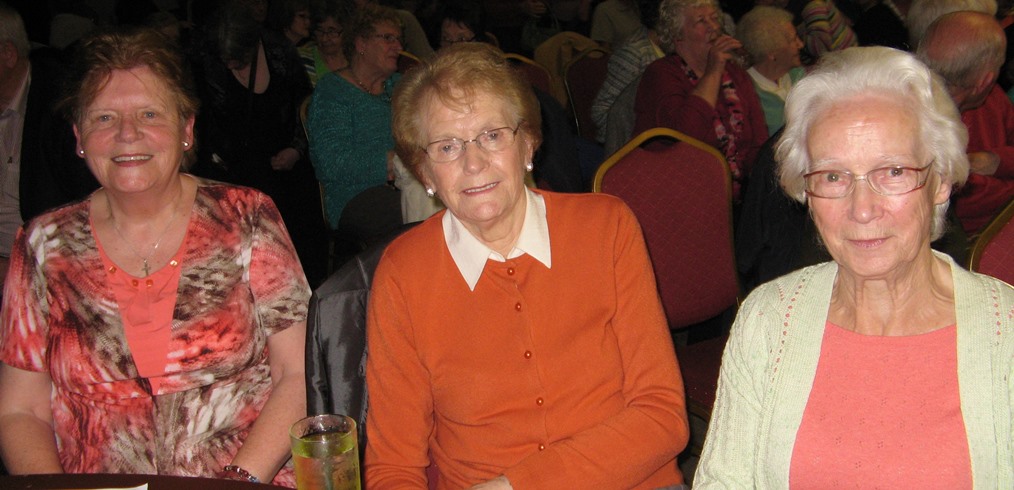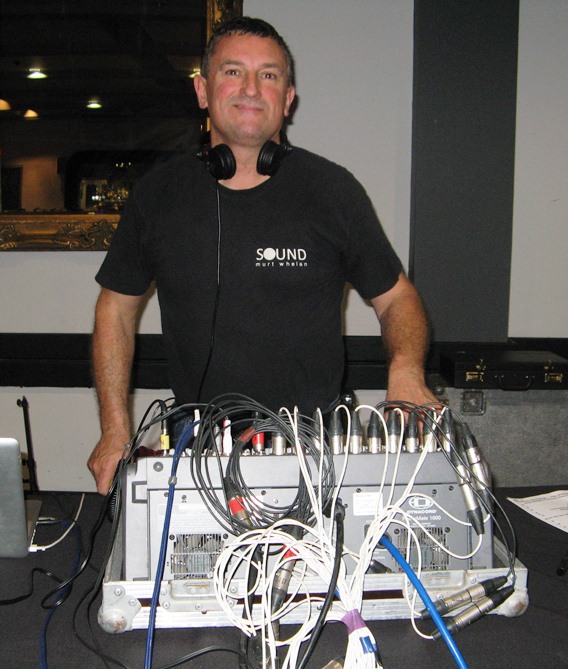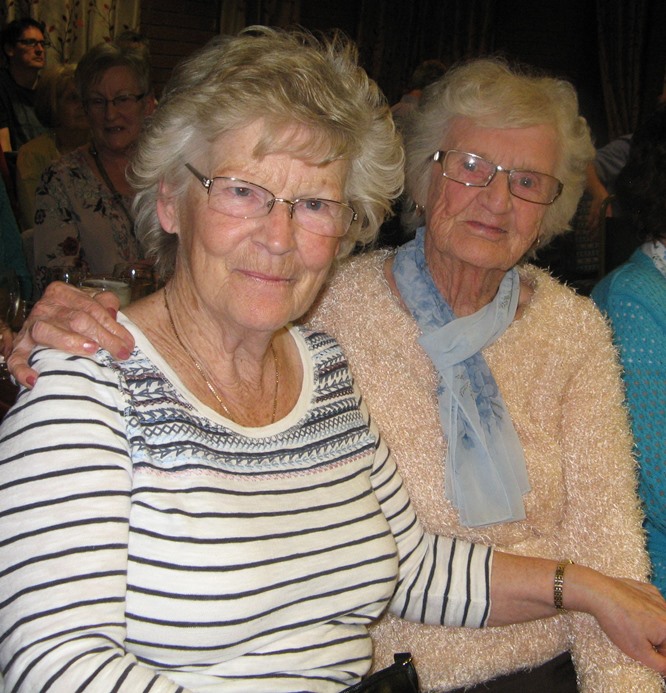 One sound man (Dan O'Callaghan) and two sound women
Taking a break on the M1 to London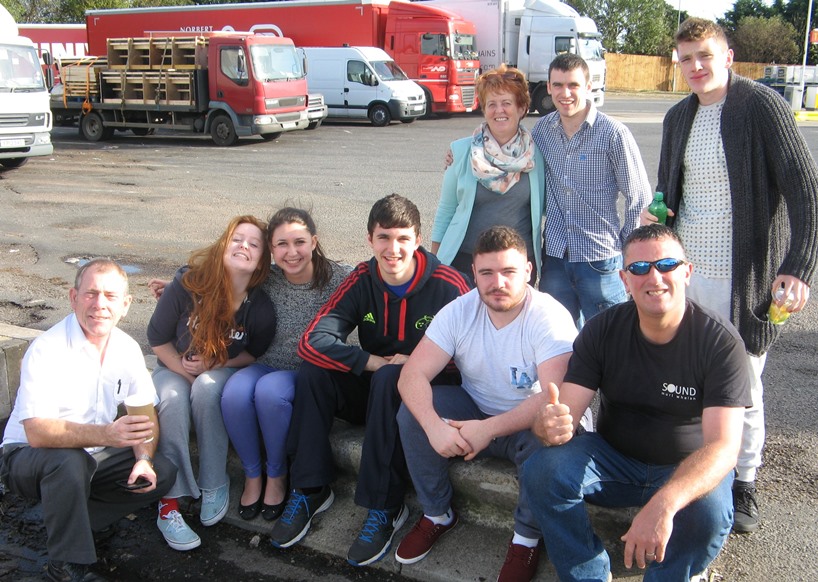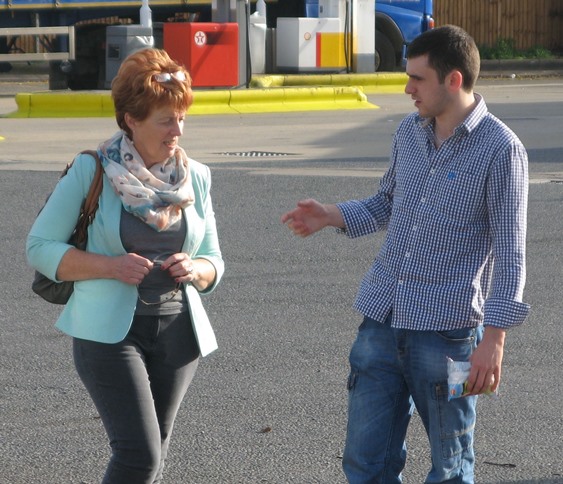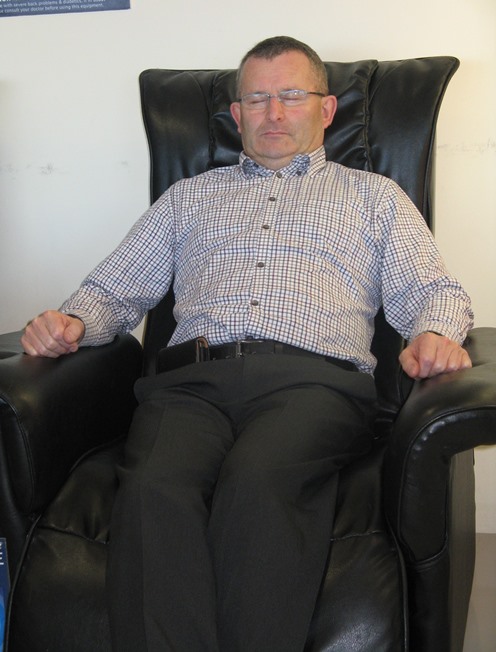 A quick word about the next show while Billy relaxes at the service stop!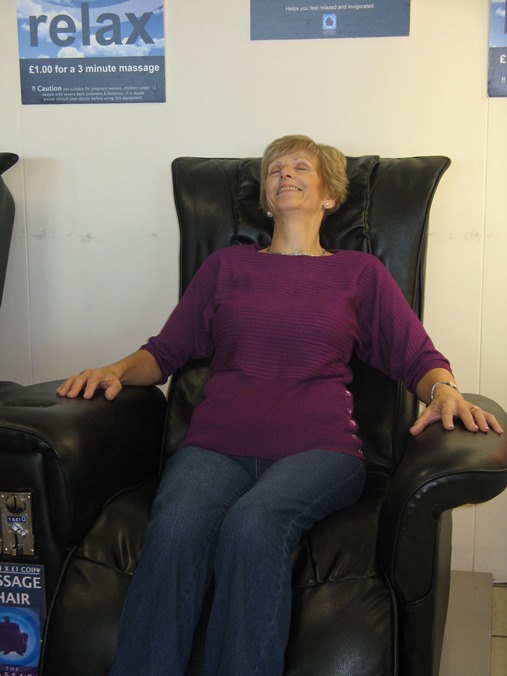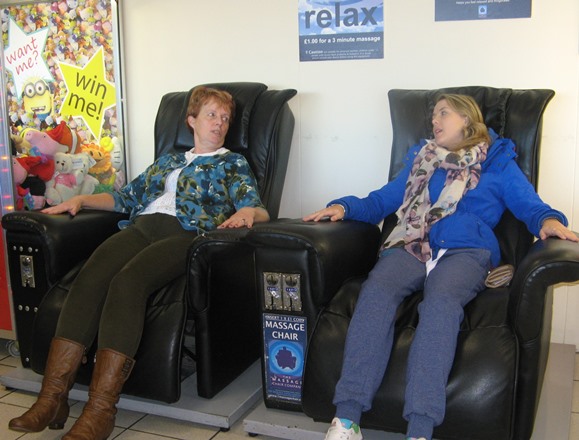 Good vibrations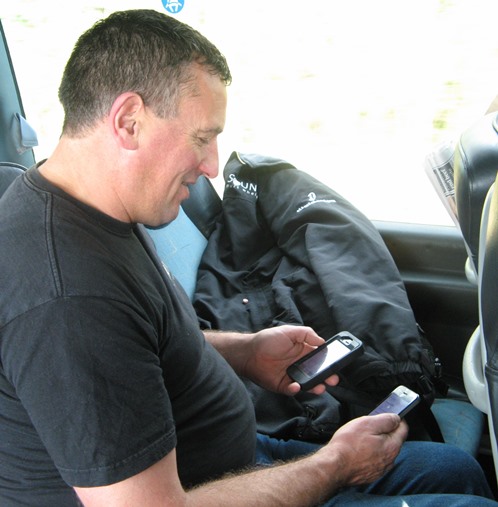 Now, which will I answer first?. says Dan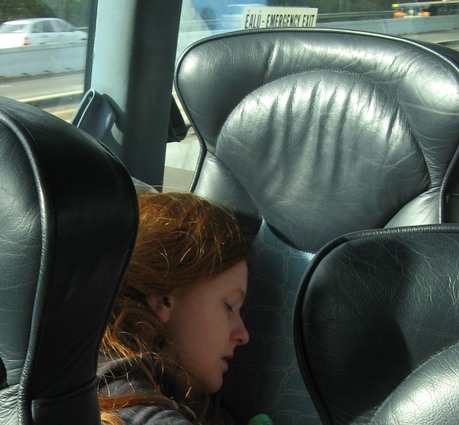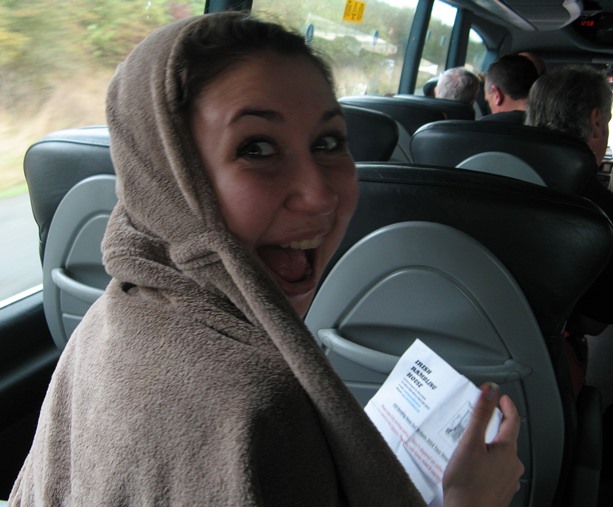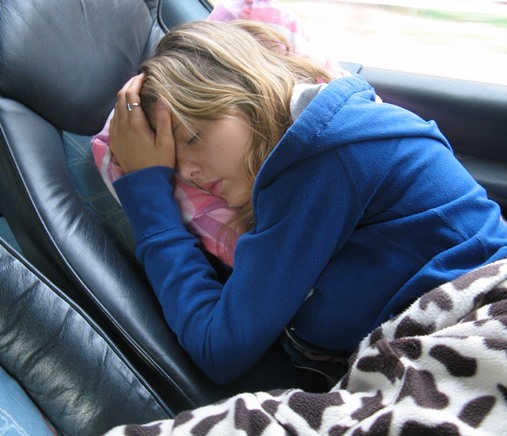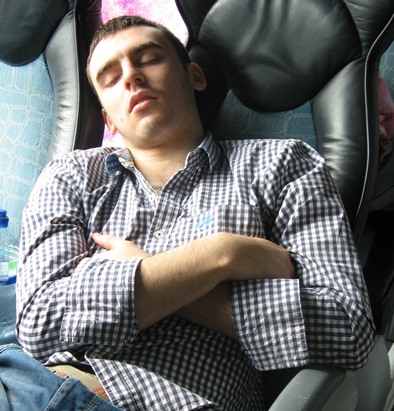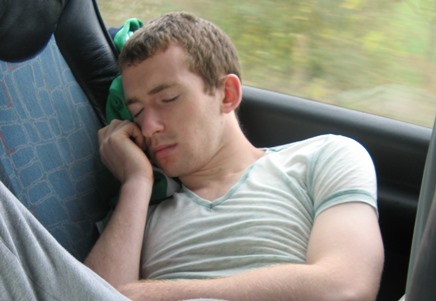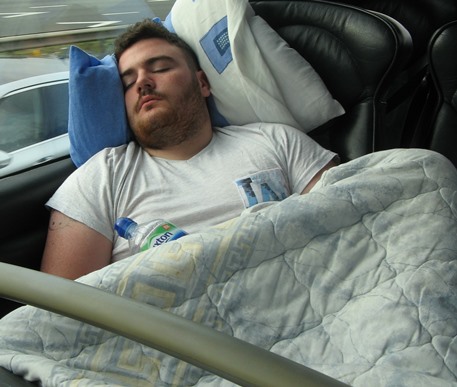 Some get shut eye on the coach - and some have nightmares!!! (Right Sarah???)
London Irish Centre, Camden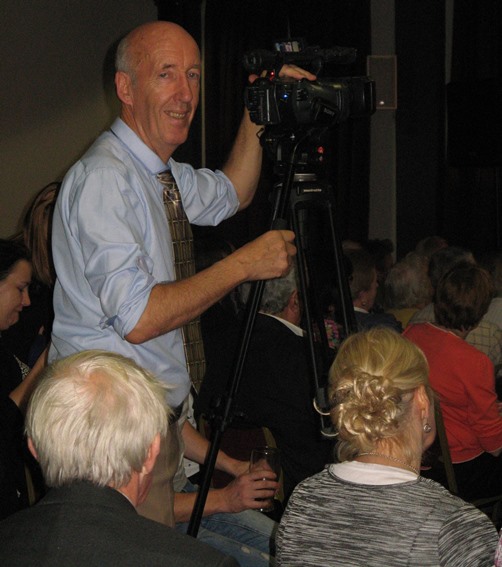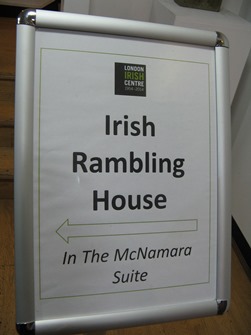 Our next DVD looks like being 'The Irish Rambling House at Camden'

Alice Kennedy who helped to promote our Camden Show with Kay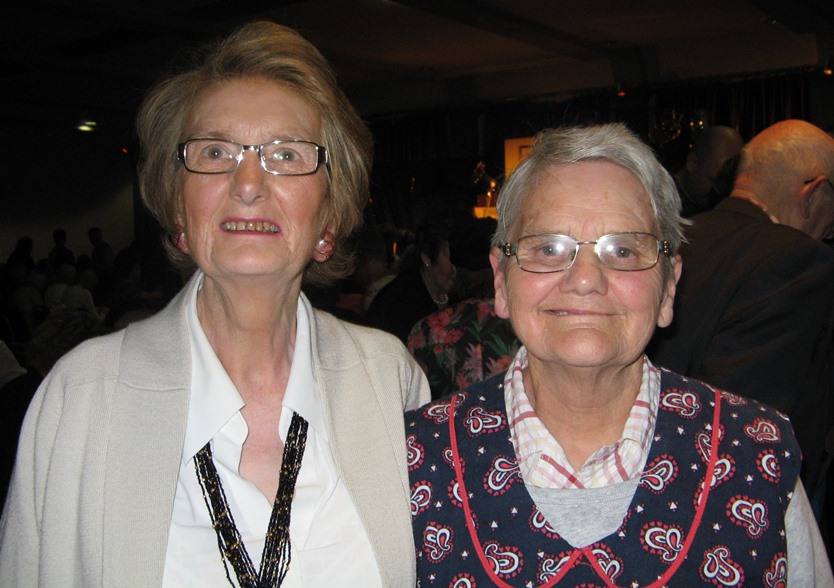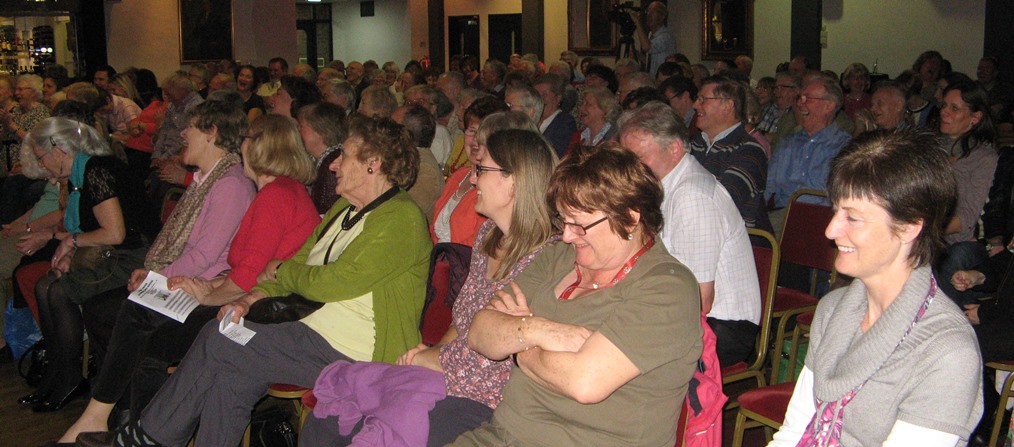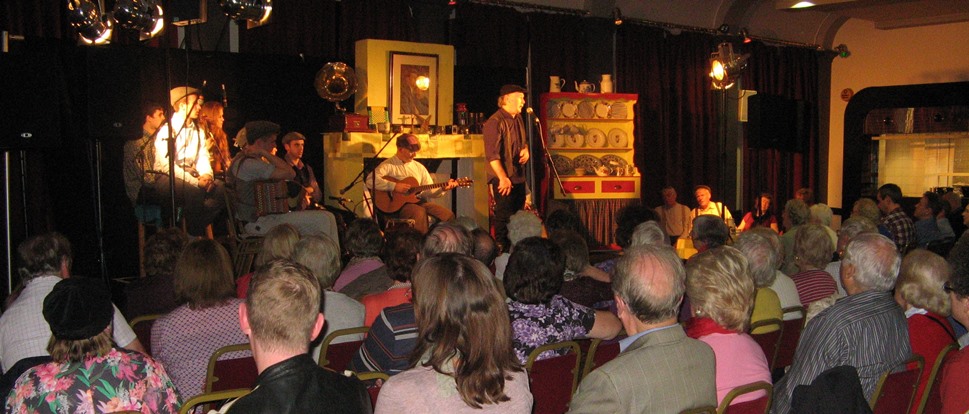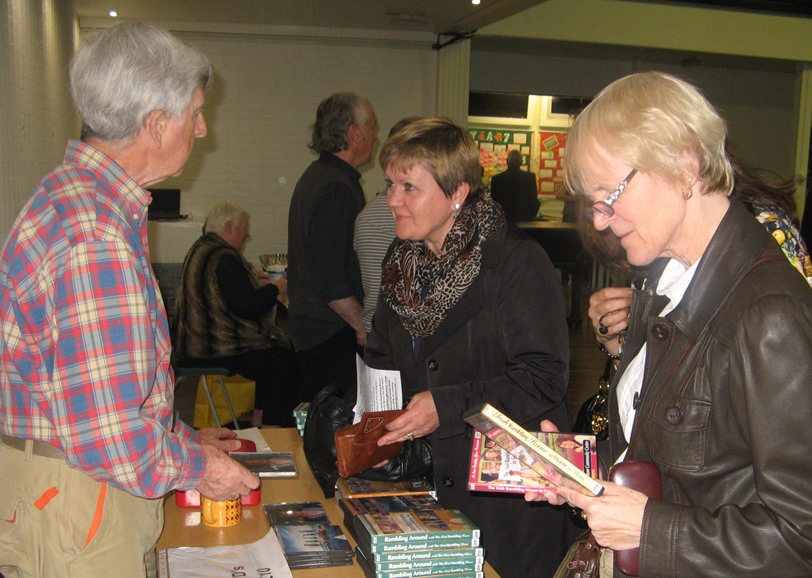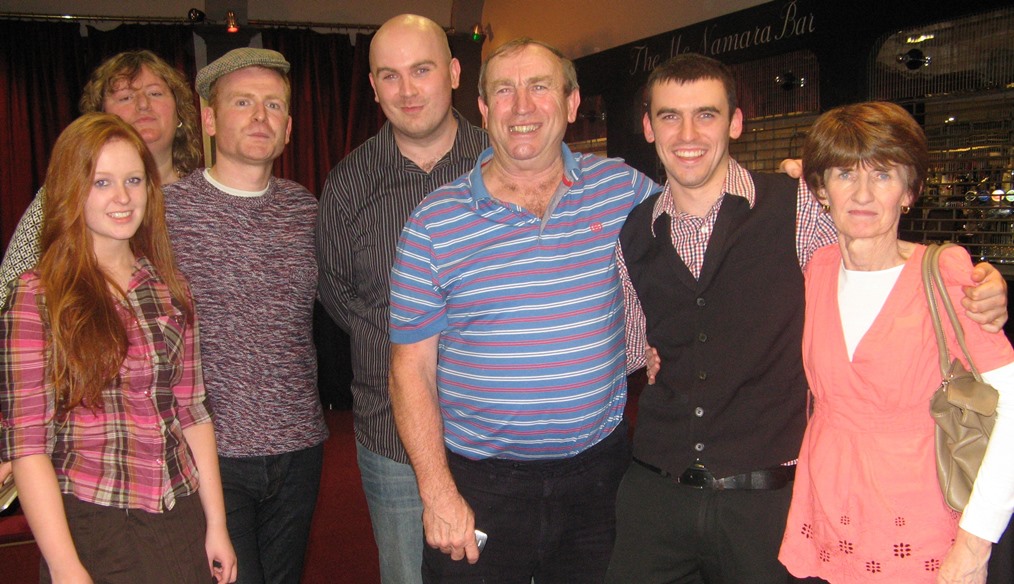 Tour participants and cousins Fionnulla Trench and Darragh O'Donnell meet up with relations.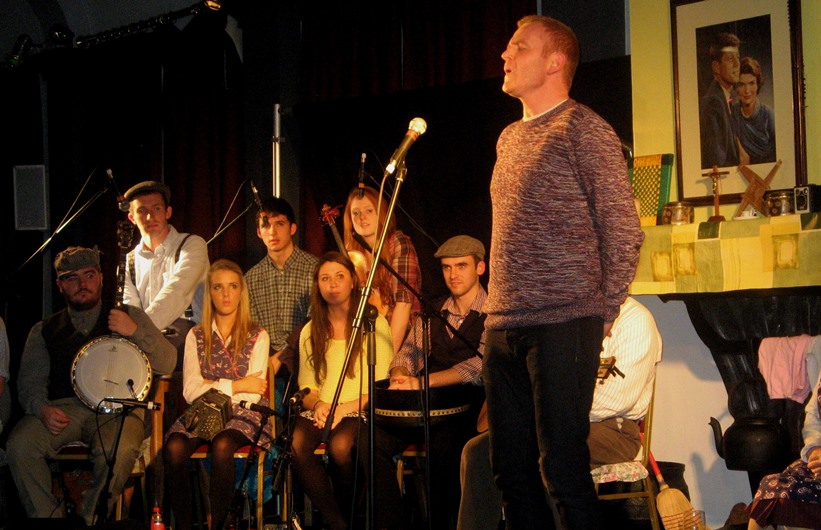 Connor Walsh, Lyreacrompane and London hopped on stage to sing a bar of an Irish song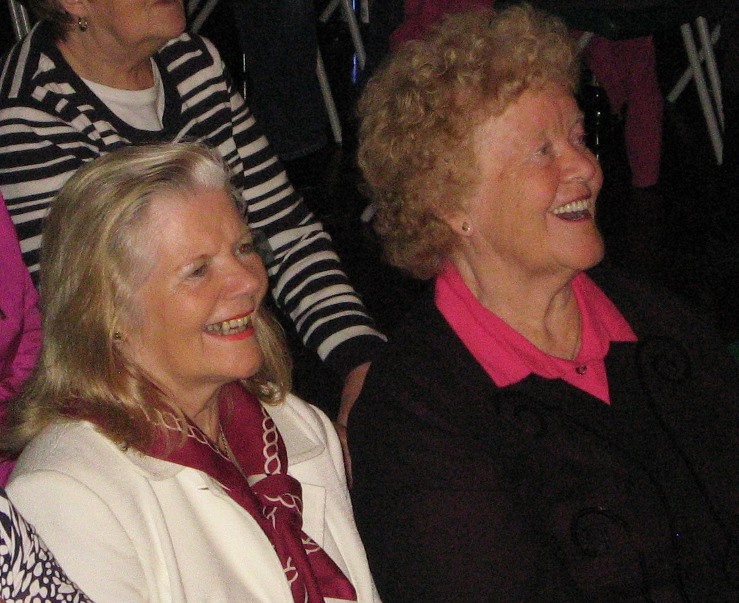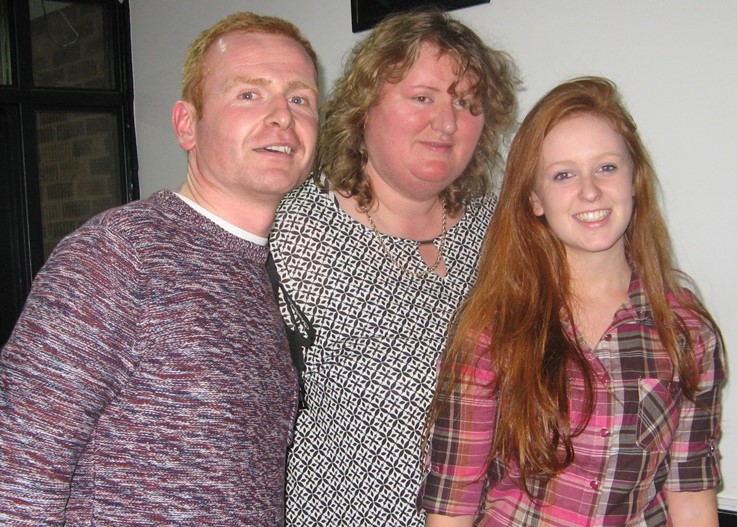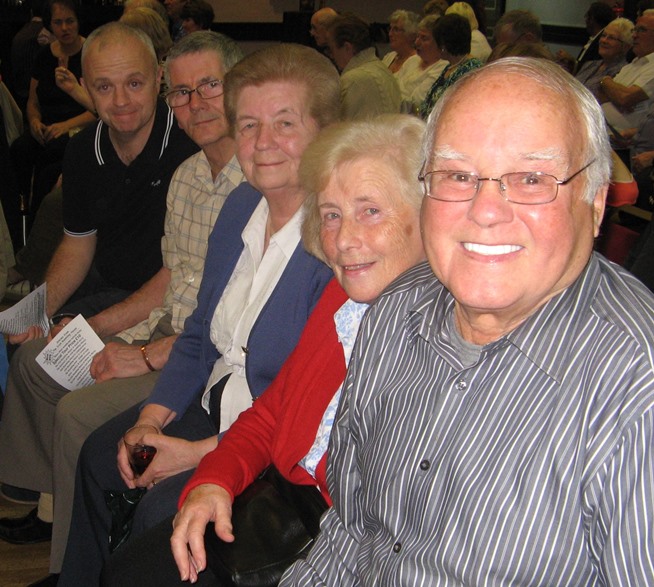 Joan Spring and friends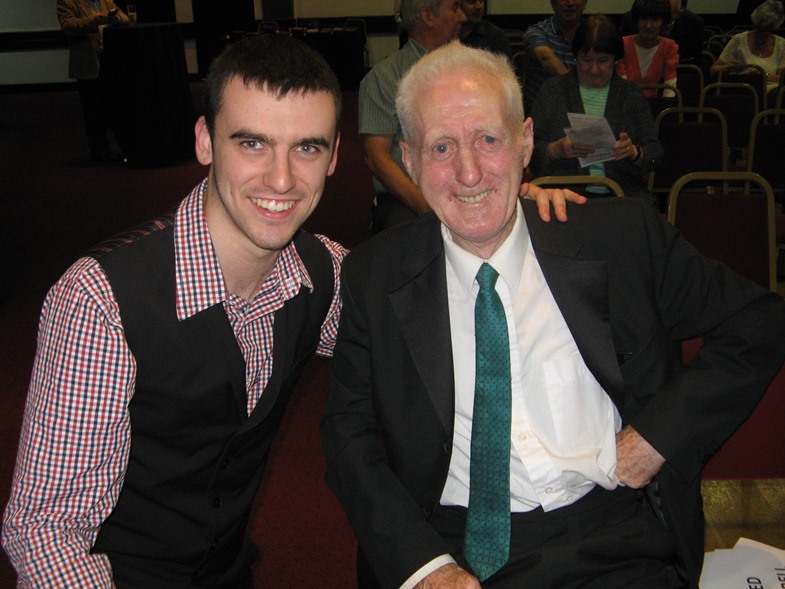 Darragh O'Donnell from Caherhayes, Co Limerick meets Limerick exile, Jack Roche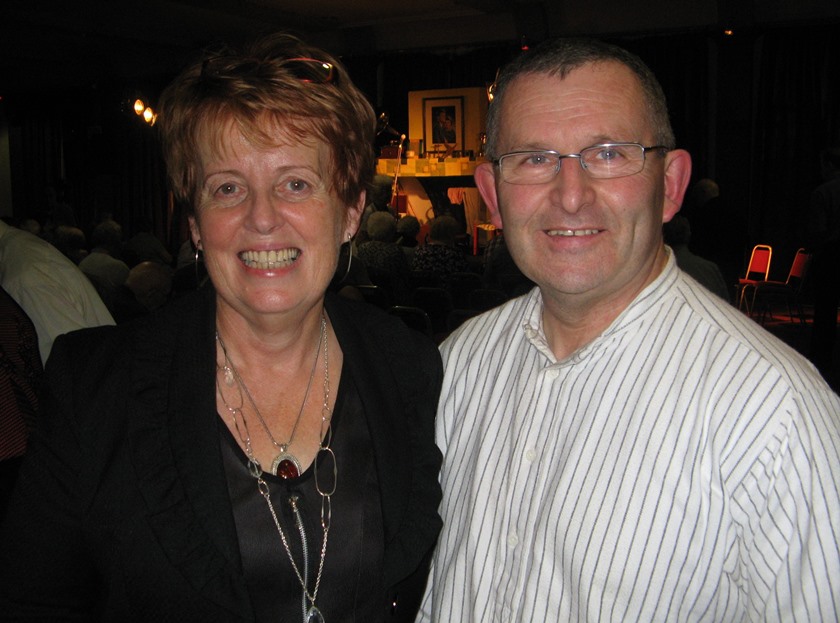 Kay O'Leary, Manager of the Irish Rambling House Tour and Billy Donegan, Causeway, Co Kerry one of the entertainers. Billy presents the very popular all-Irish Music Show on Radio Kerry every Sunday morning at 11am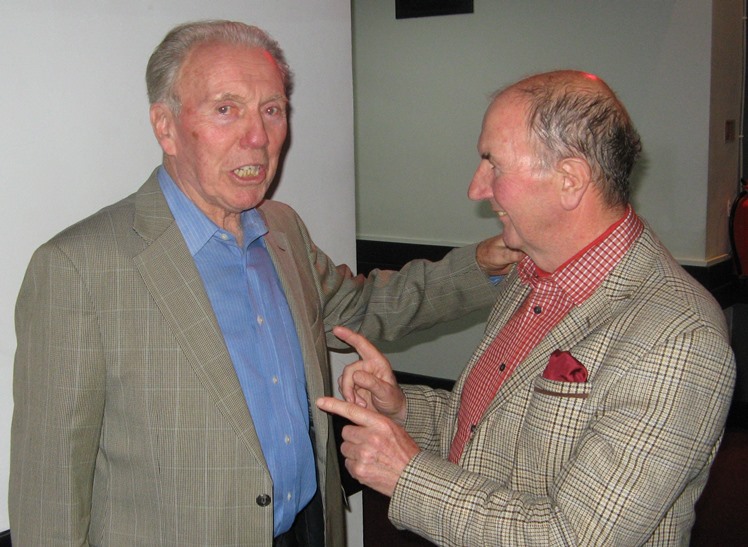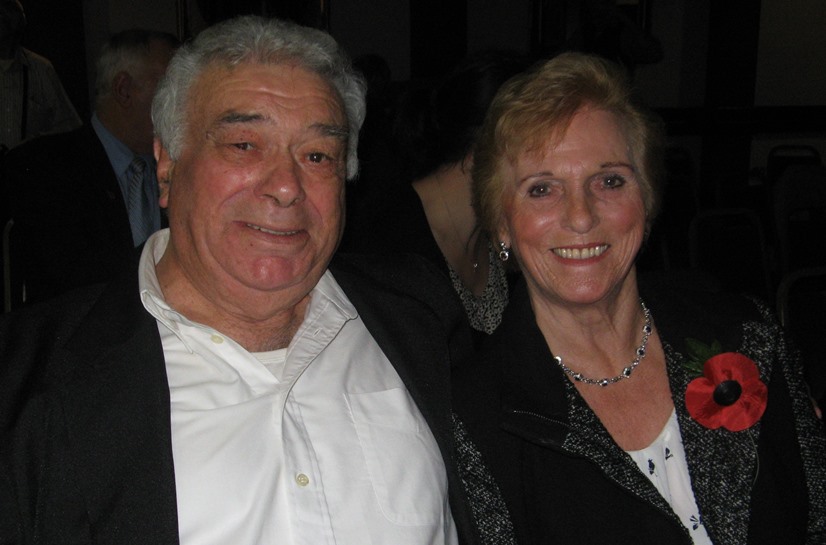 Frank and Nancy Byrnes who helps to promote the Show down London way.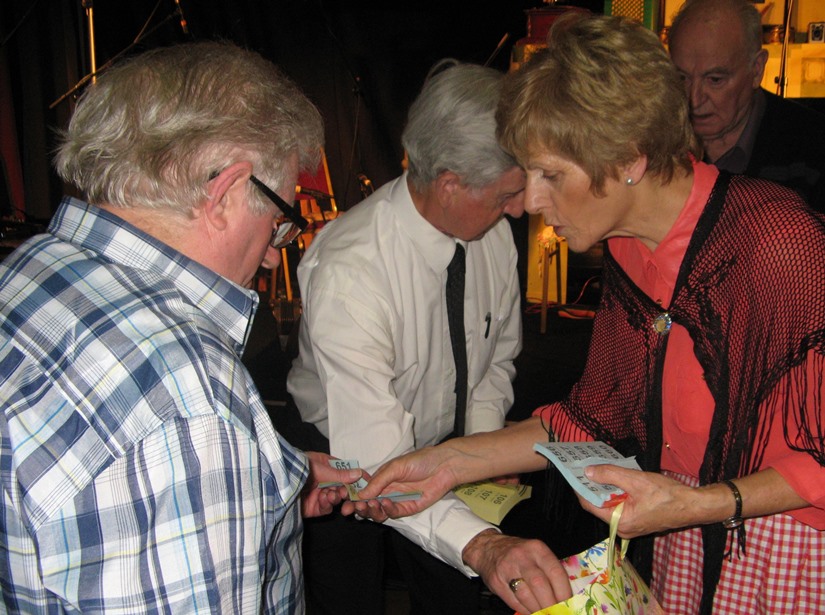 The all important raffle!
Harrow Weald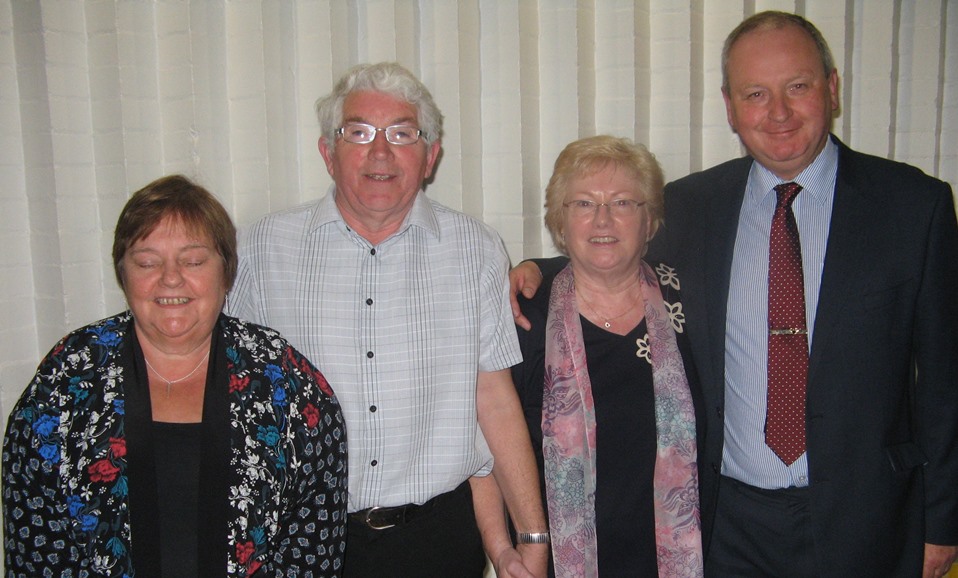 Mary O'Connell, Willie and Ann Moffitt and Patrick O'Connell who promote our Harrow Show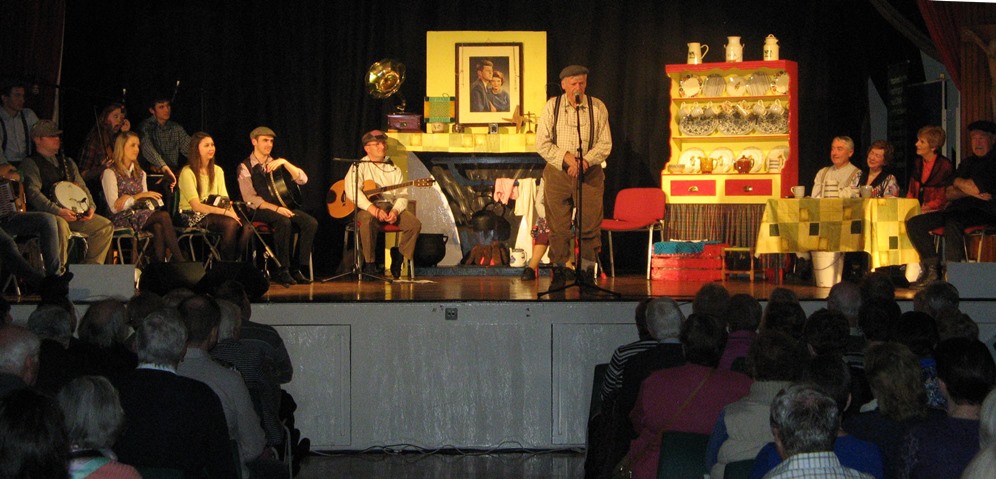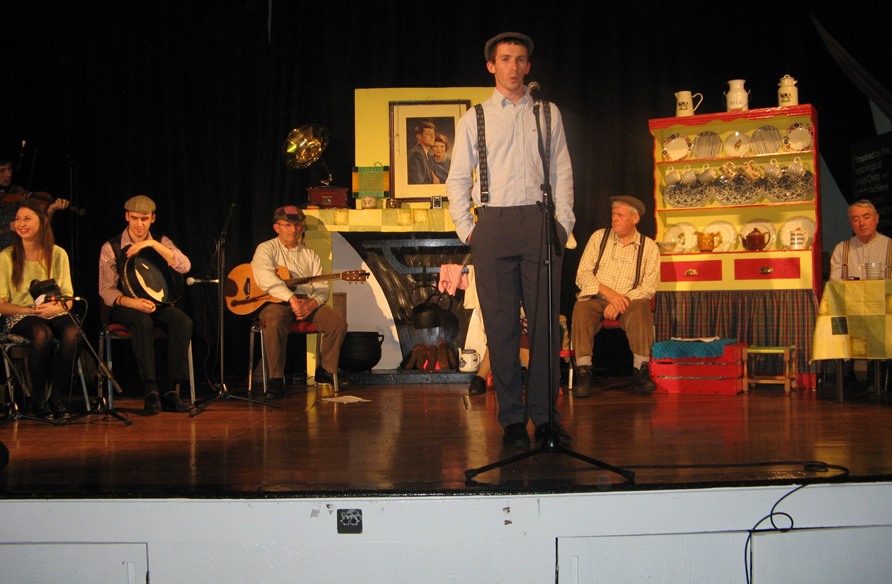 Seamus Harnett, Lisnagry, Co. Limerick whistles a tune.
This was the first time we had a whistler in our sixteen Tours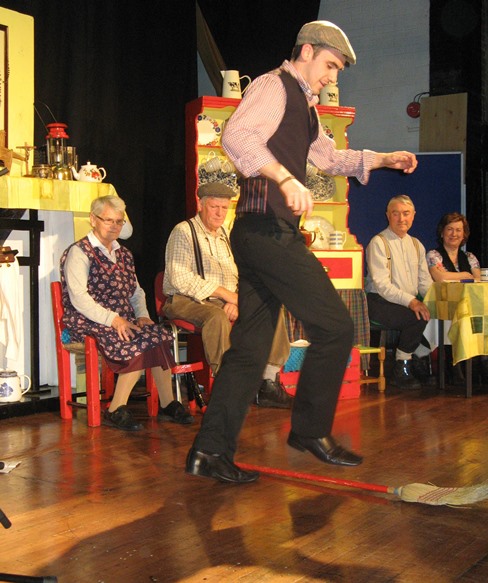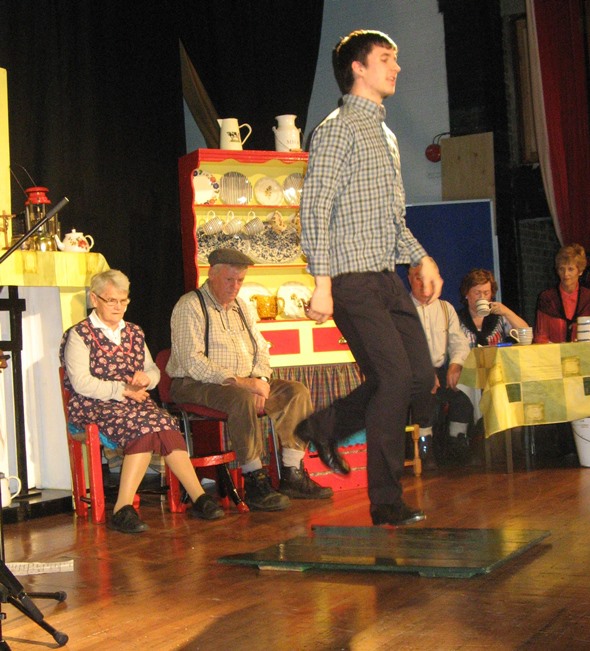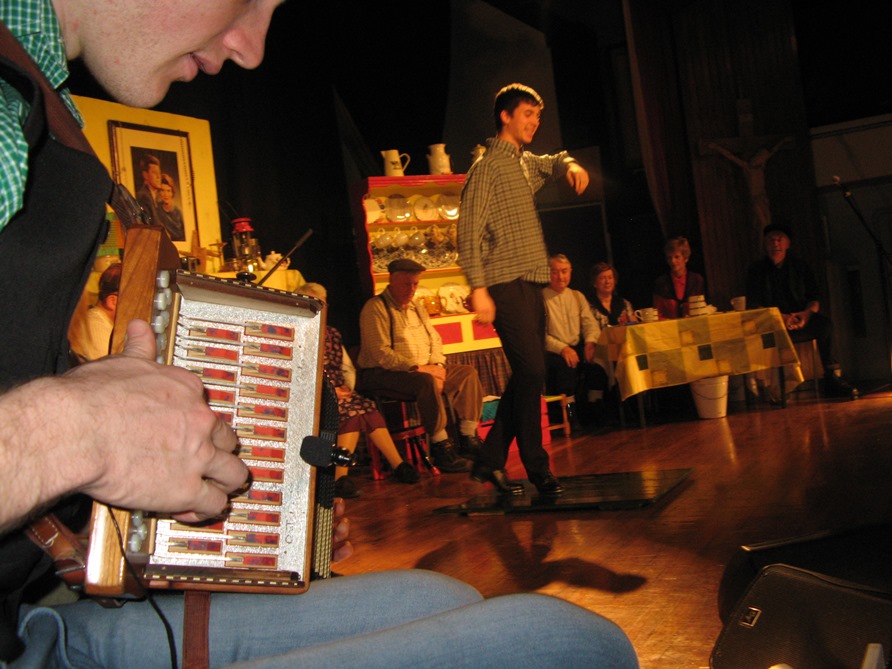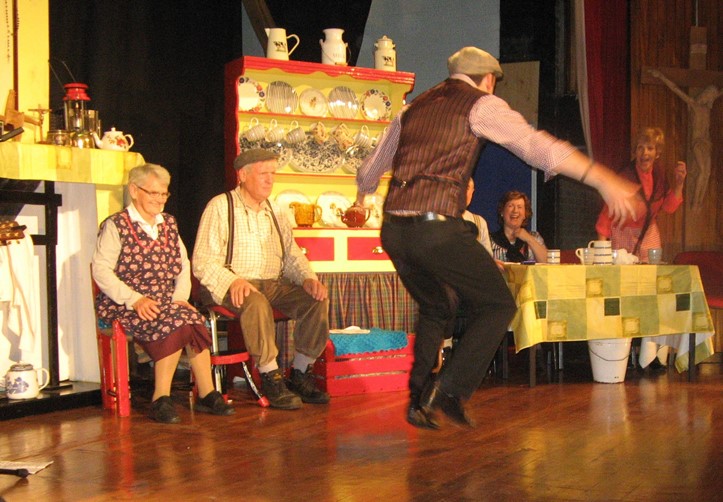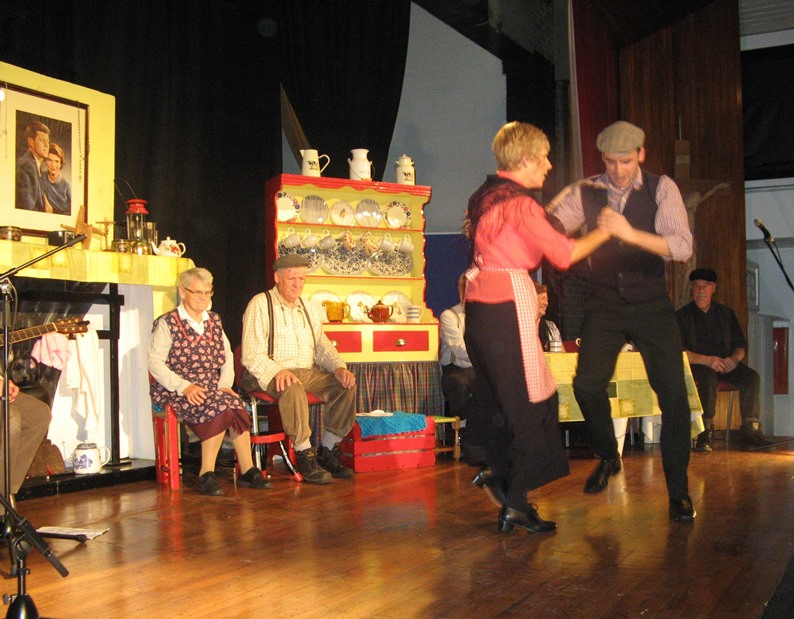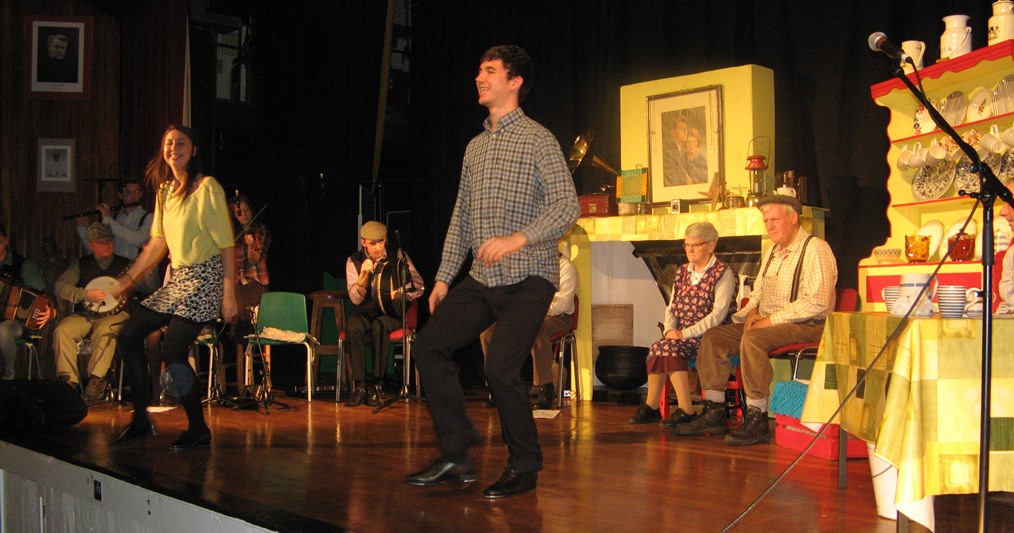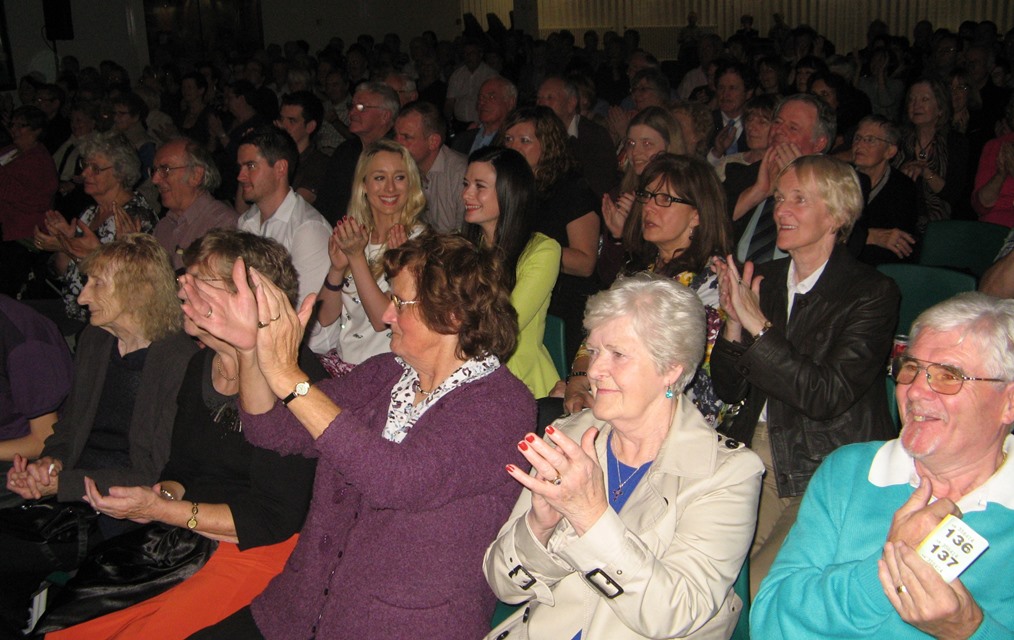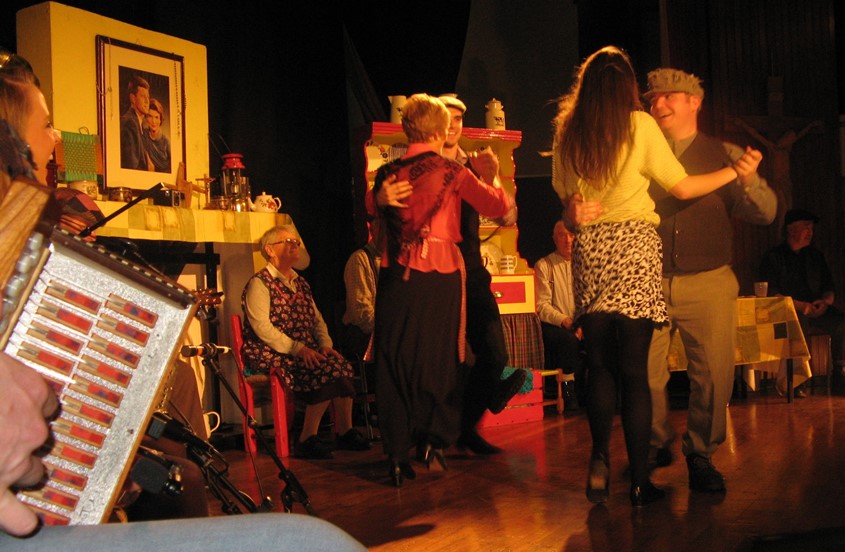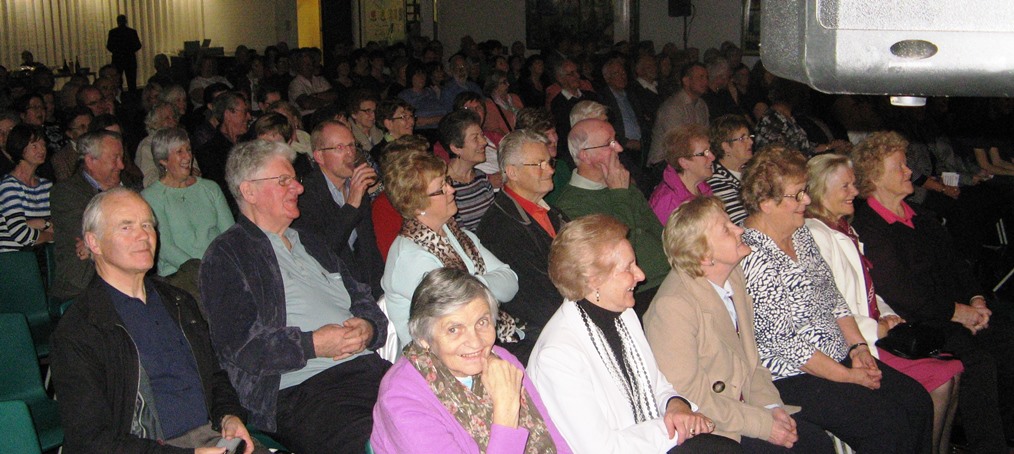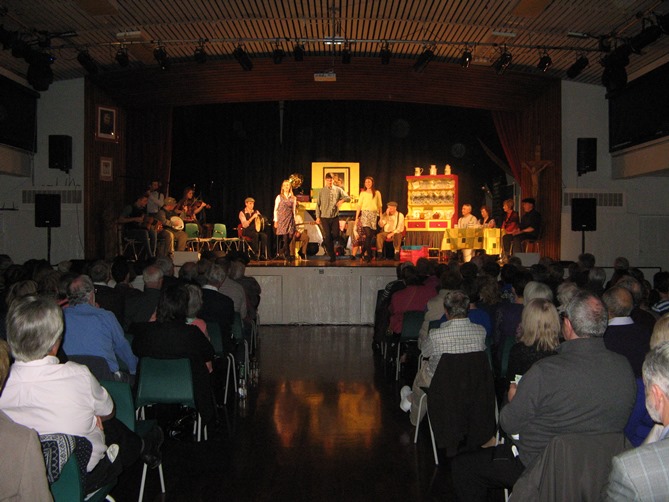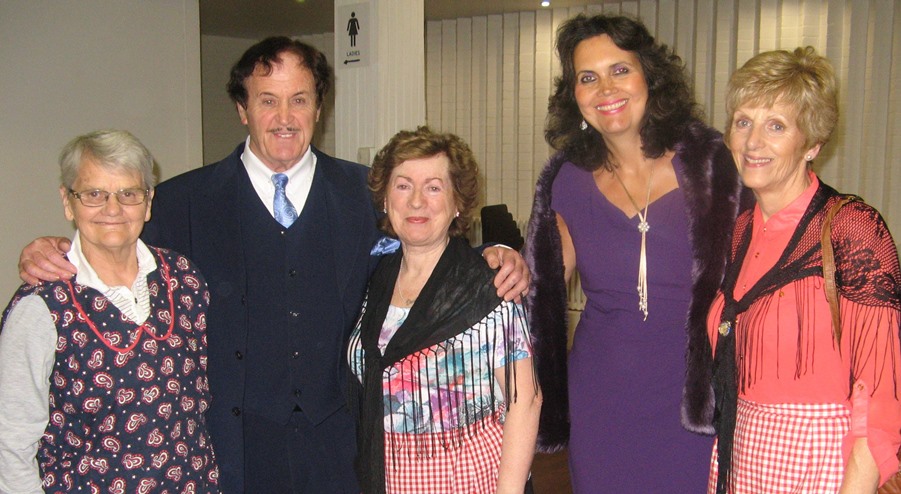 Willie and his women!!!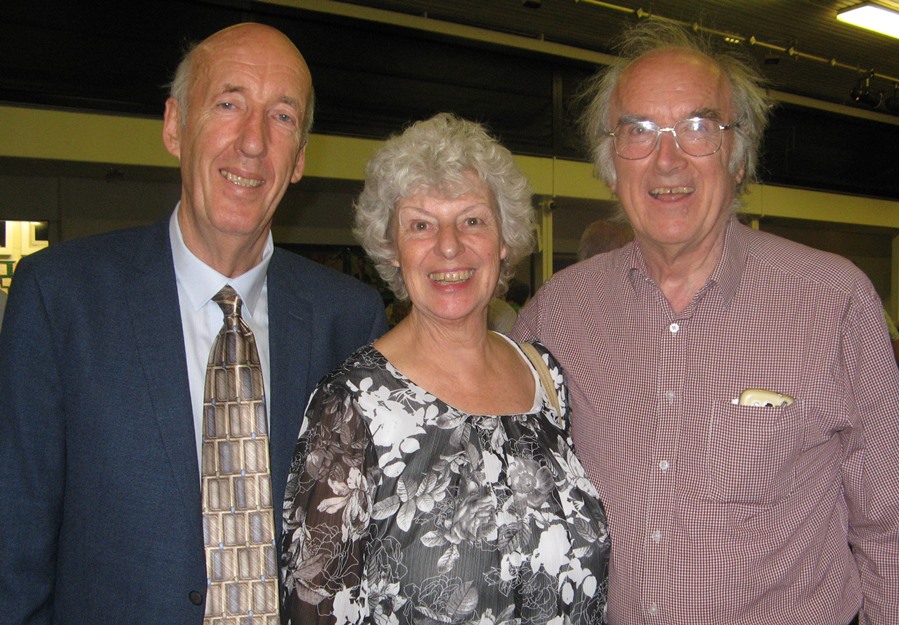 Joe Harrington with Christine and Keith who came all the way from Gilford for the show.
We had met them on the Ferry to Hollyhead and after seen our rehearsal on board they
decided to come and see the Show.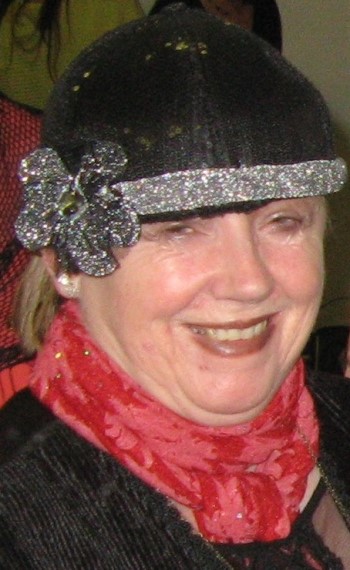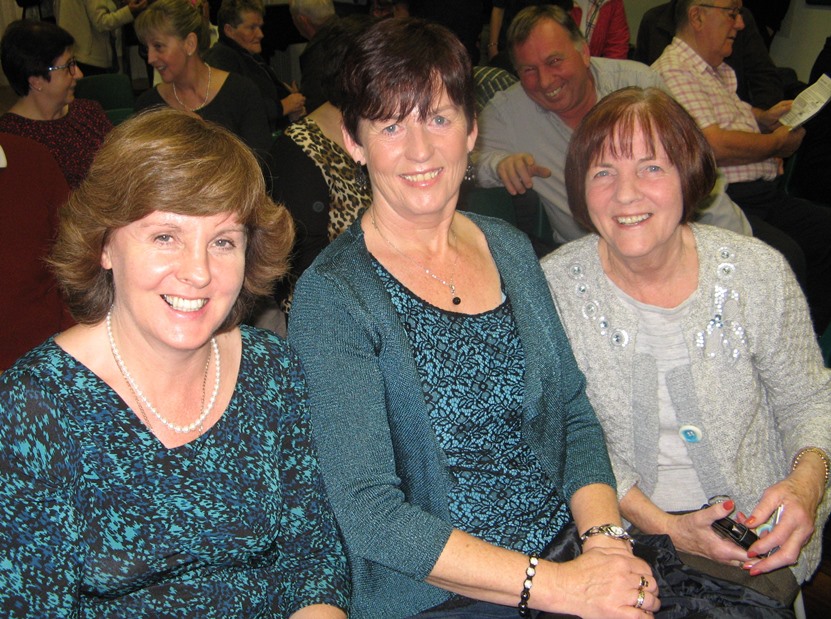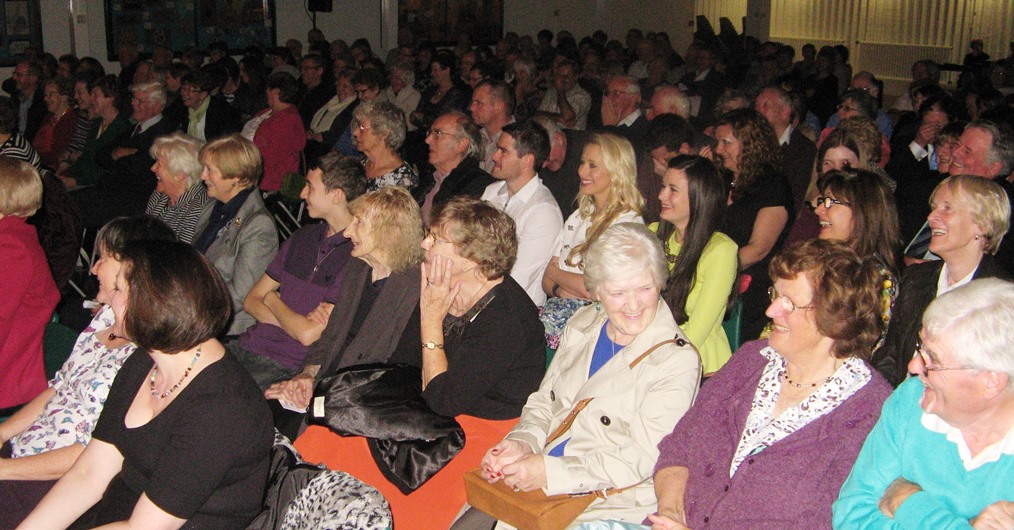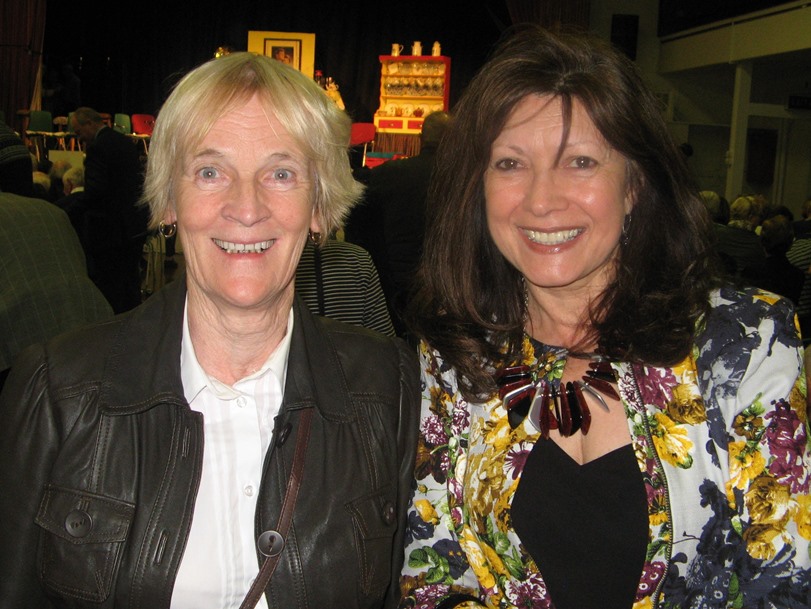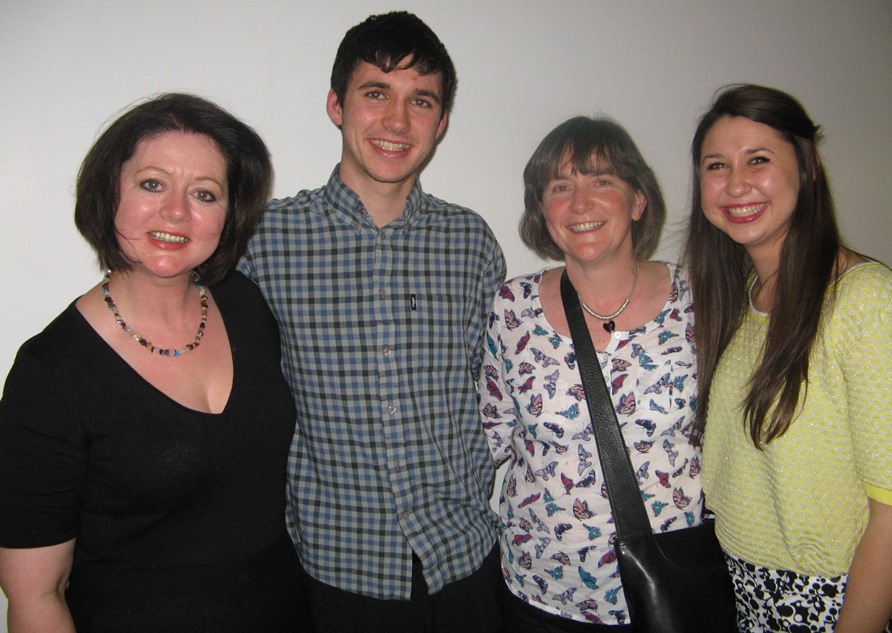 Brosna get-together - Musicians and dancers Maurice and Sarah O'Keeffe
meet up with a favourite aunt and friend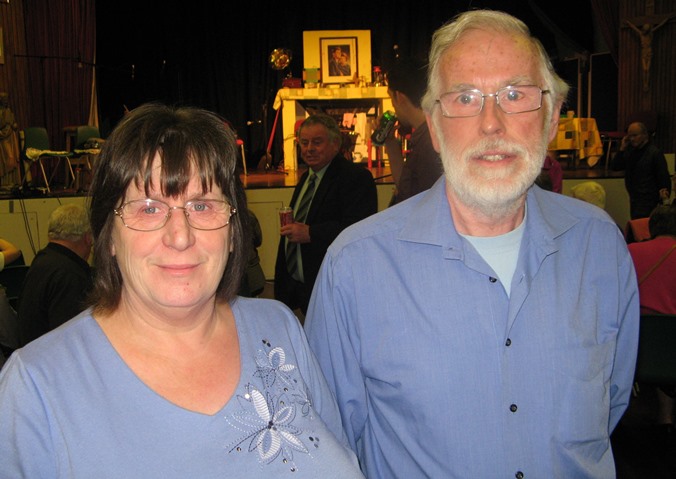 Rosemary and Robin travelled from Stevenage to see the Show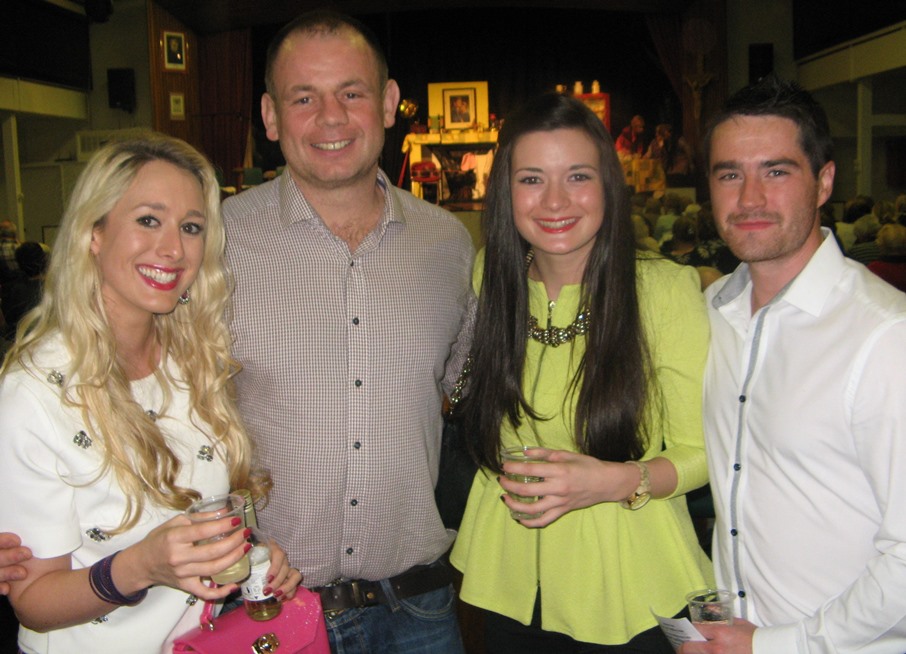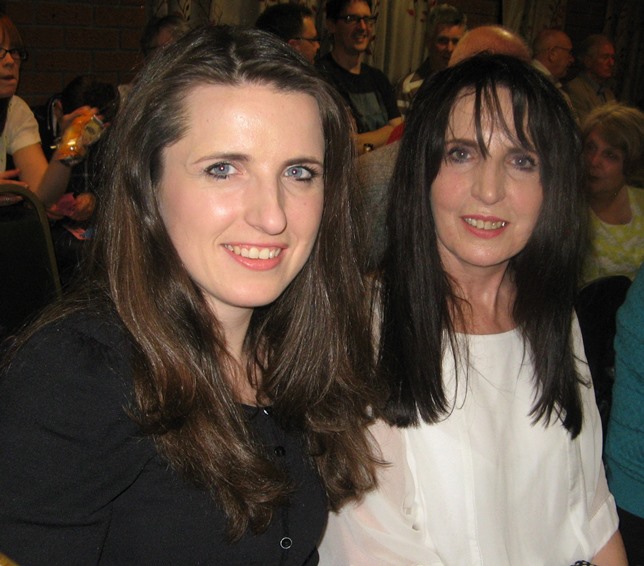 Session at the Crown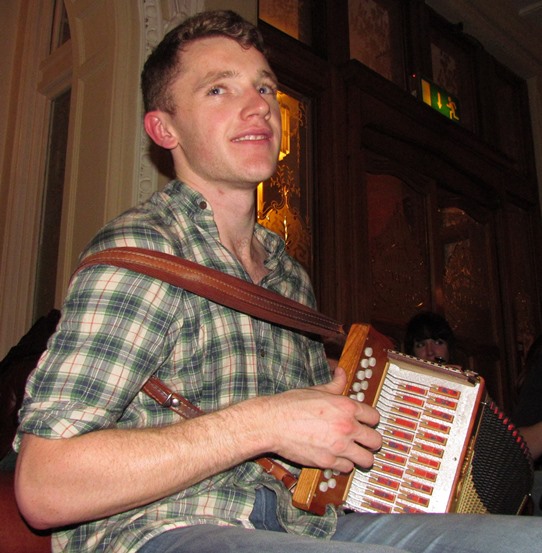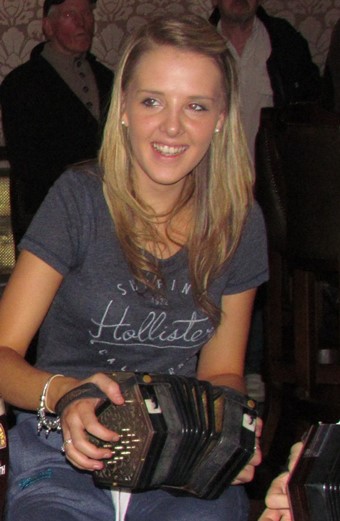 Darren Roche and Christine Mulcahy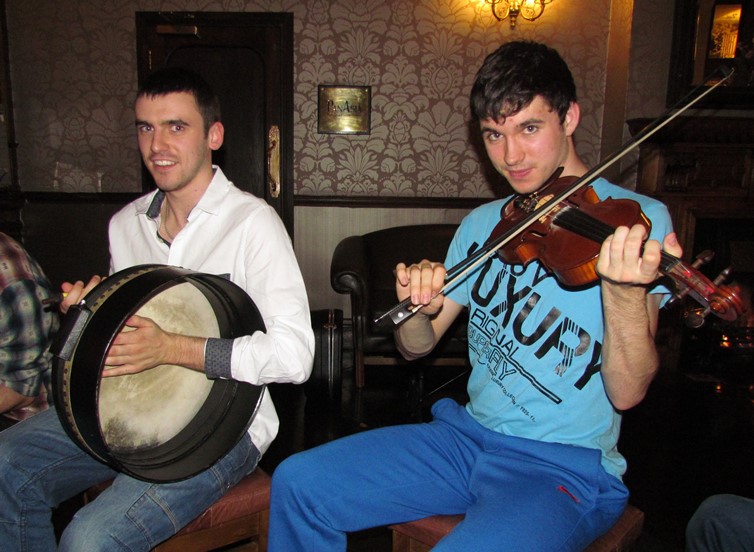 Darragh O'Donnell and Maurice O'Keeffe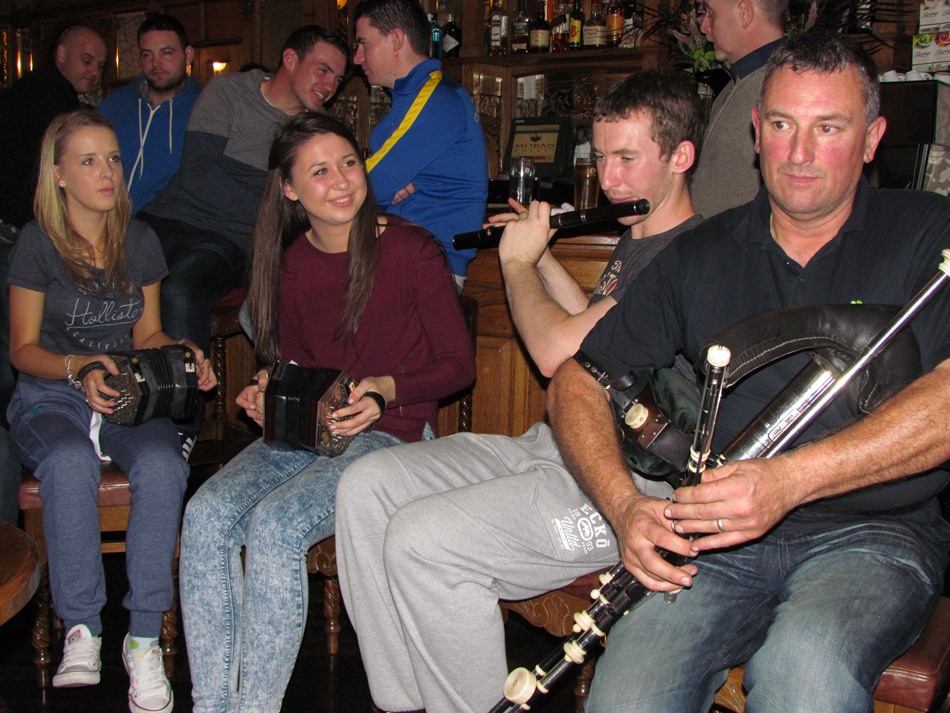 Christine, Sarah O'Keeffe, Seamus Harnett and Dan O'Callaghan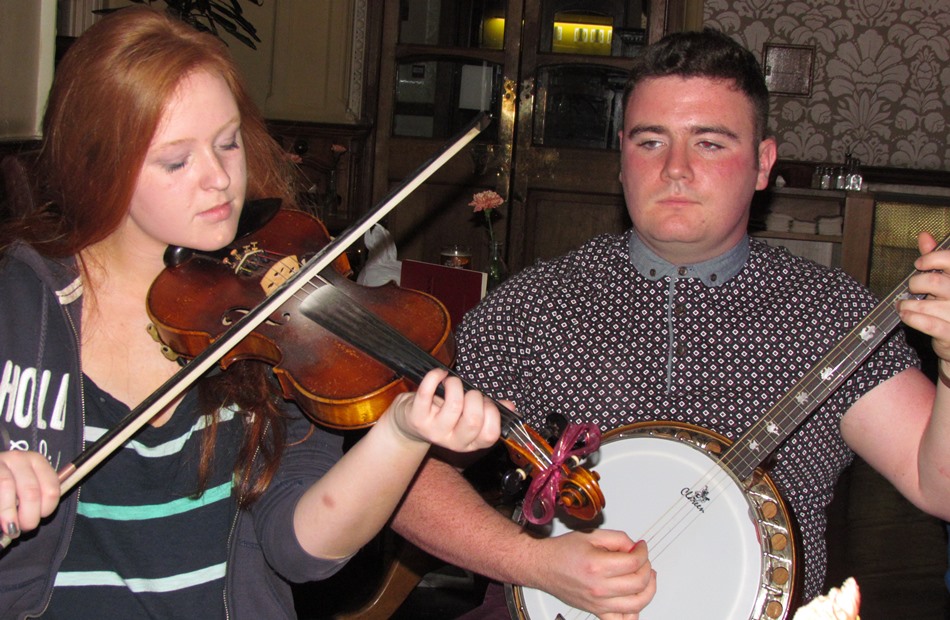 Fionnuala Trench and Ken Browne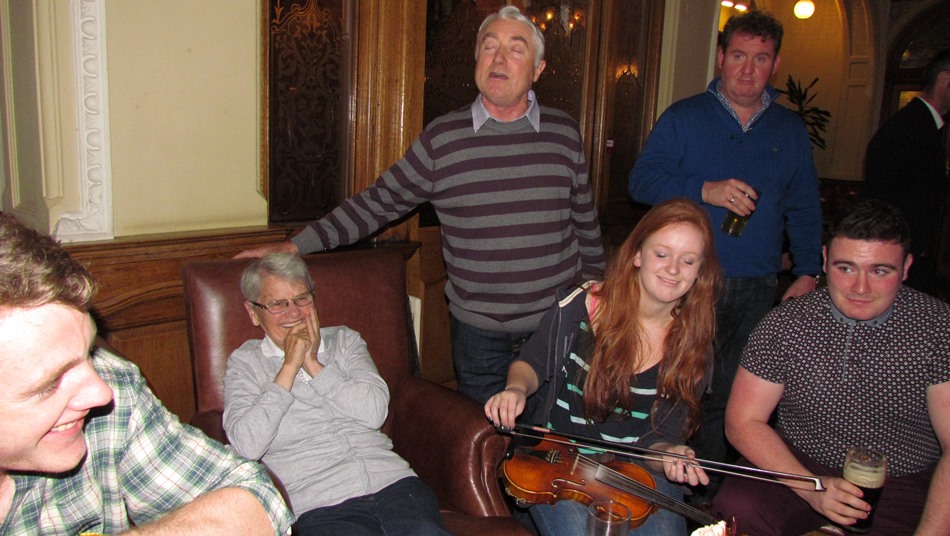 Paddy Commane in full flight!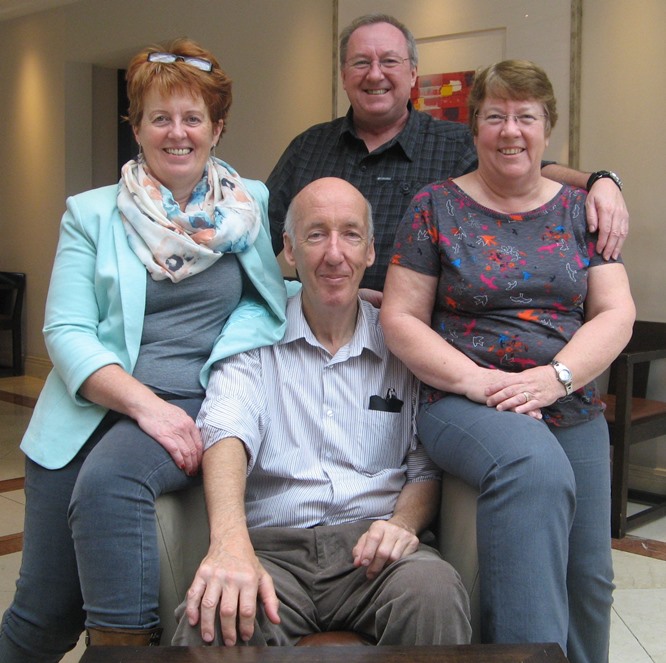 Meeting the cousins at the Crown
Derby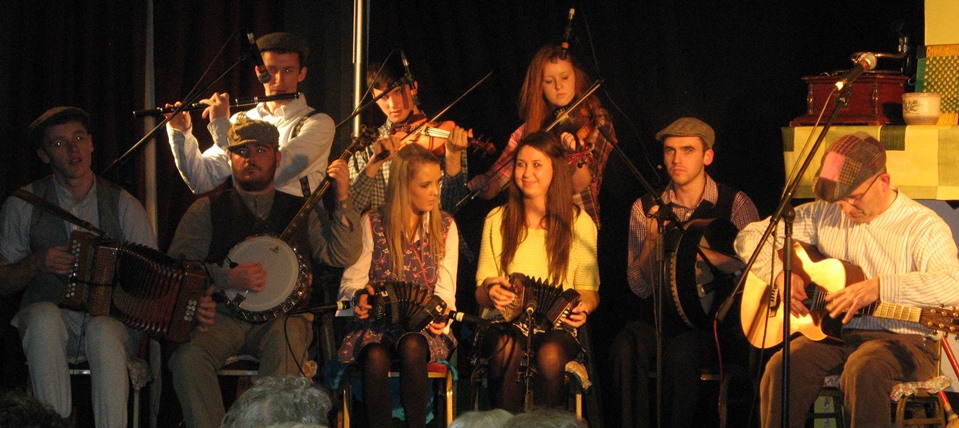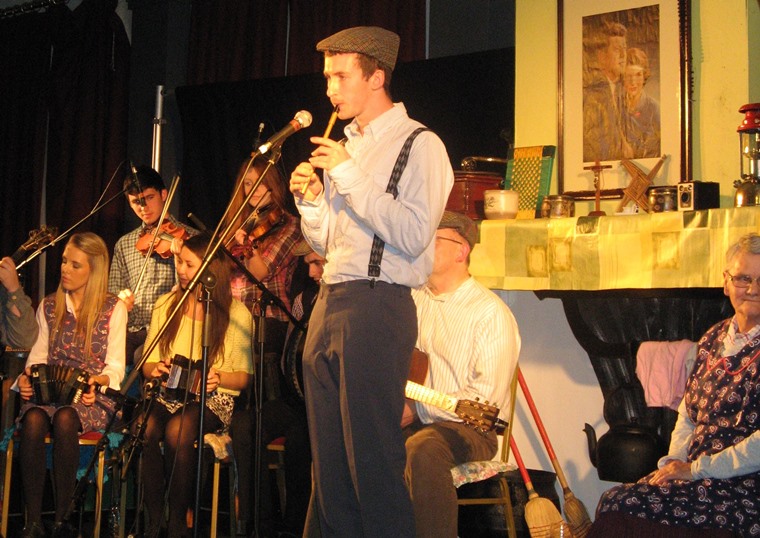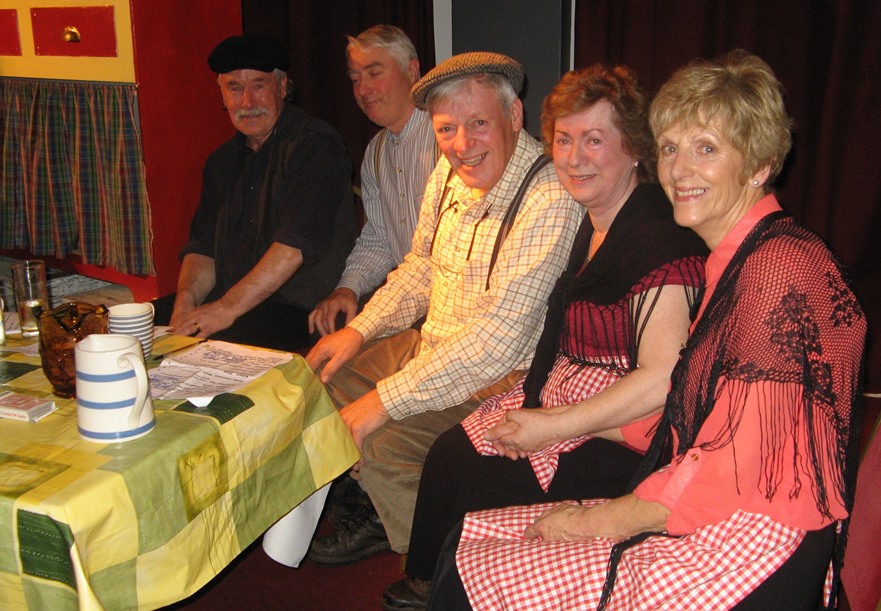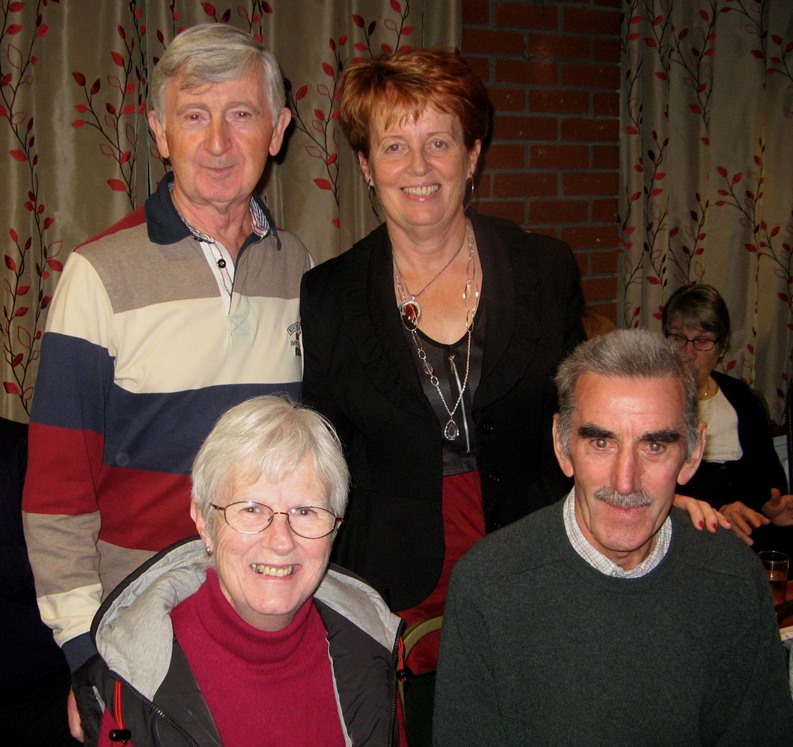 Lyreacrompane man Tim Keane and his wife Eileen meet up with Kay O'Leary
and Michael Mangan also from Lyre.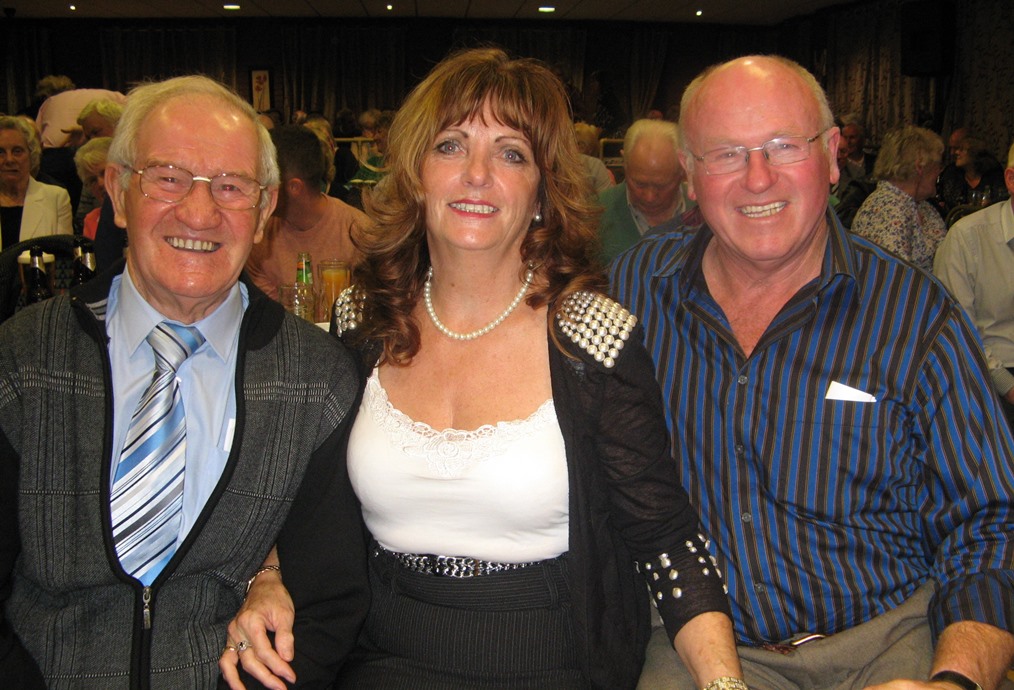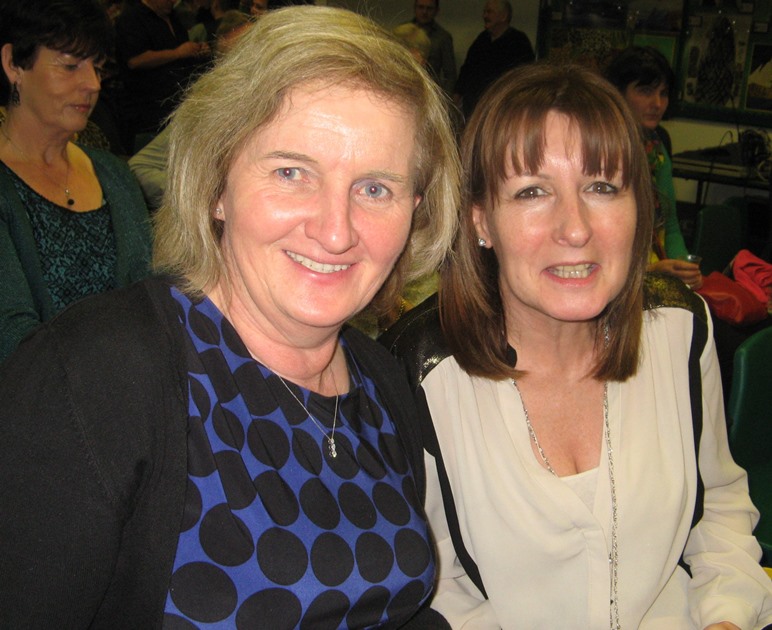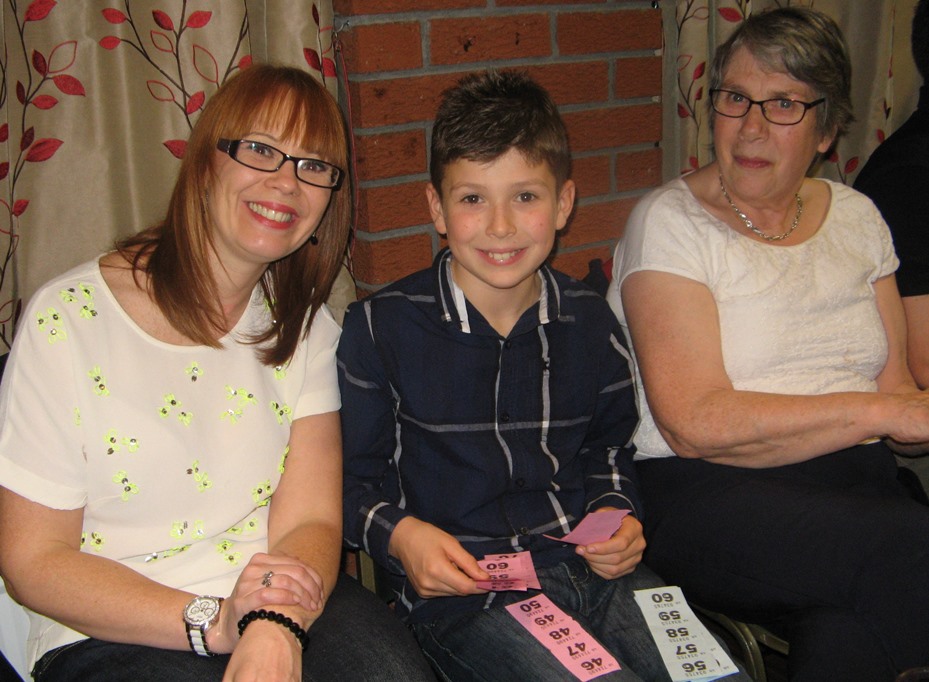 I think I've got the winner!!!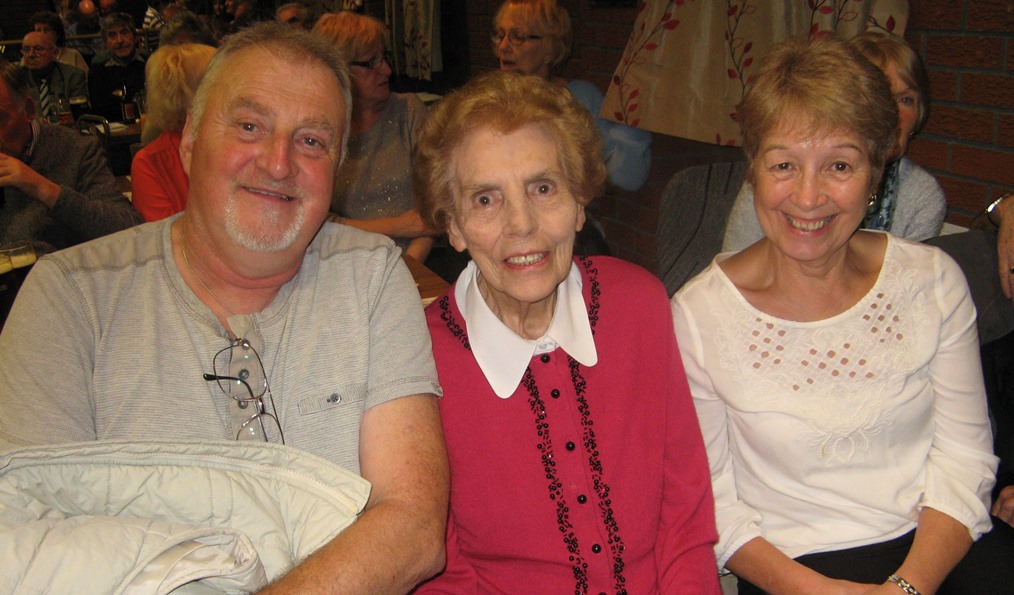 O'Callaghan family originally from Tralee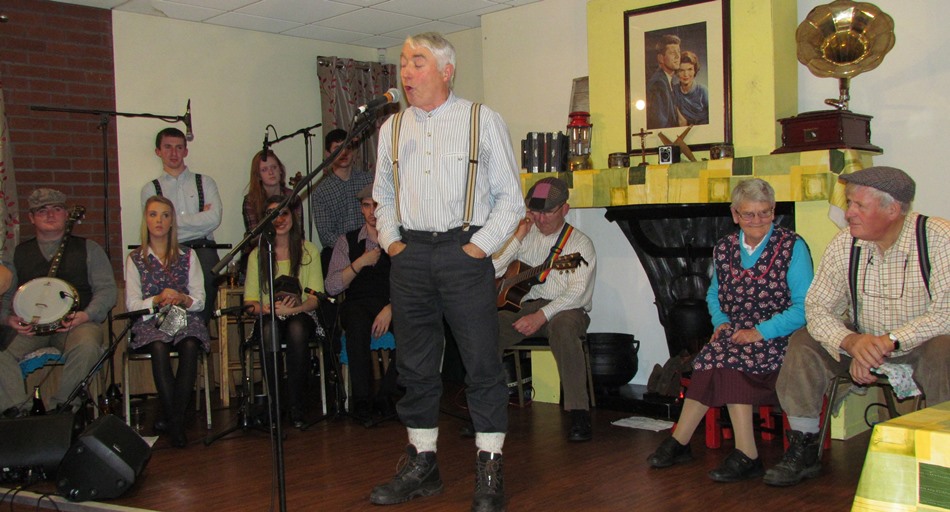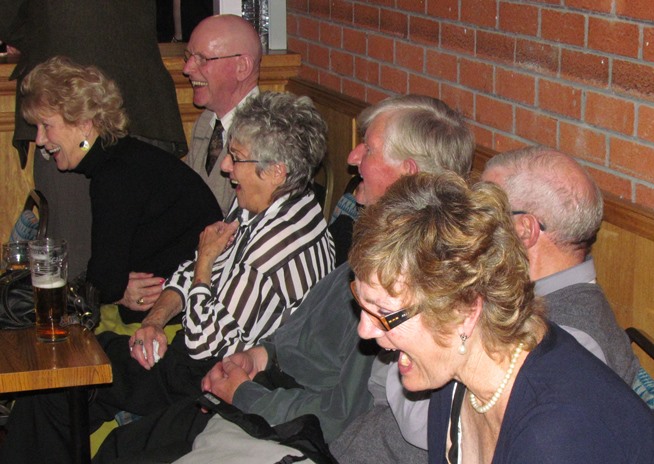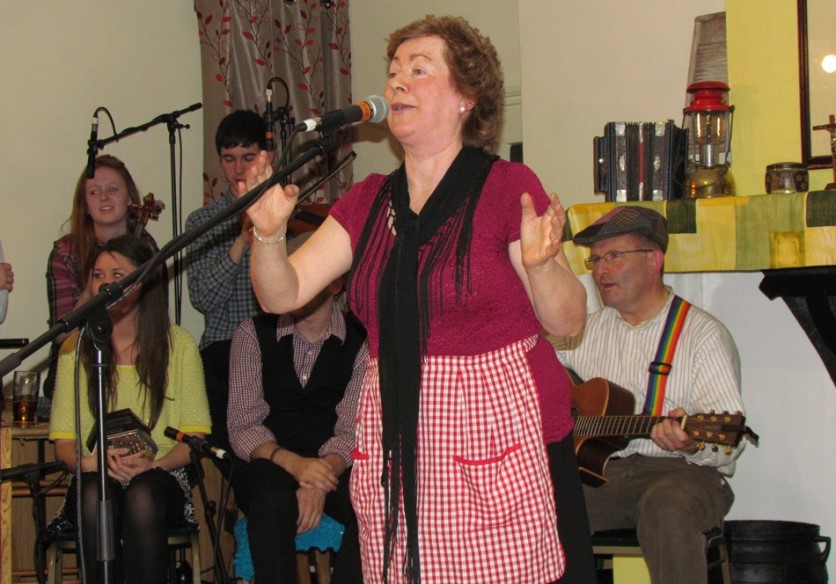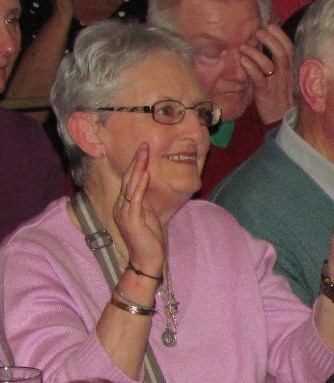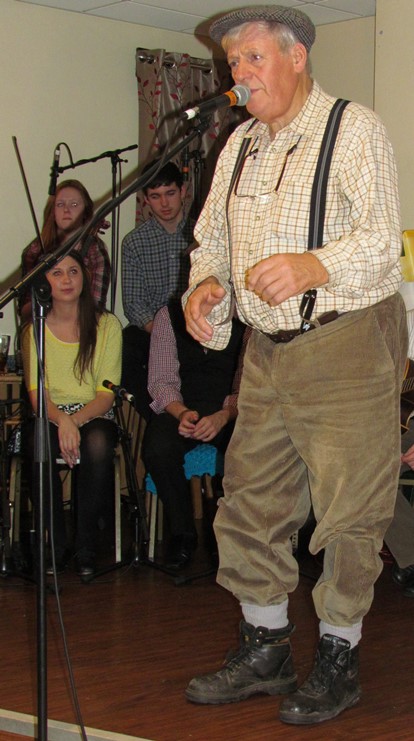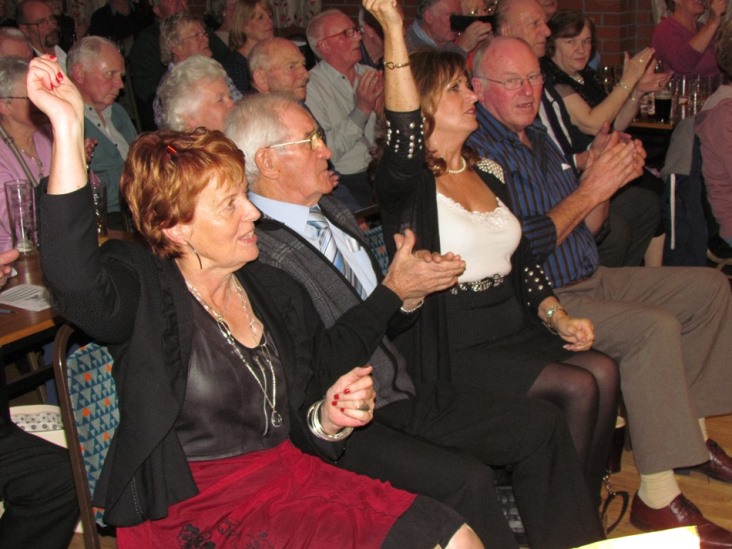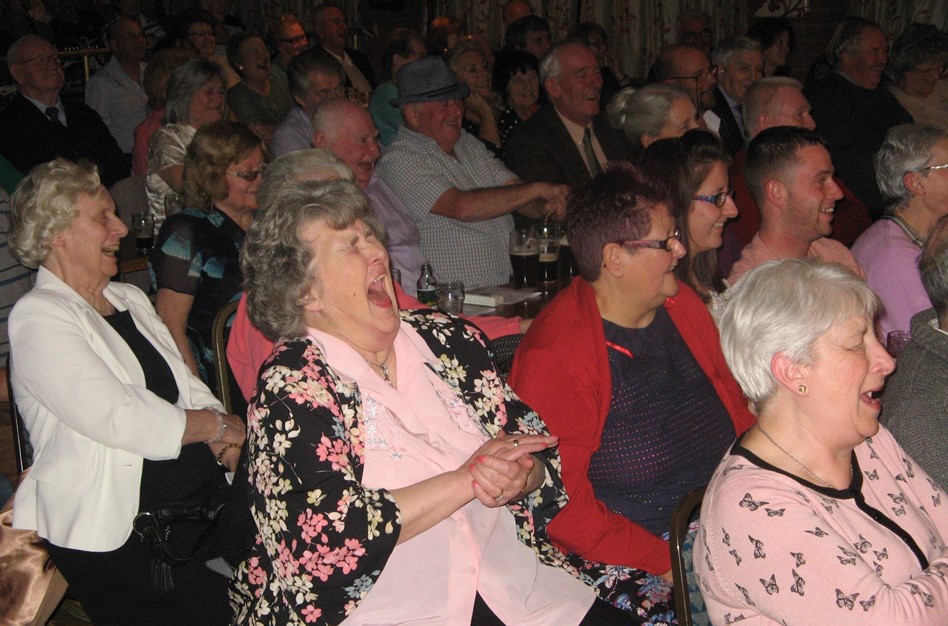 ... and the humour of it all!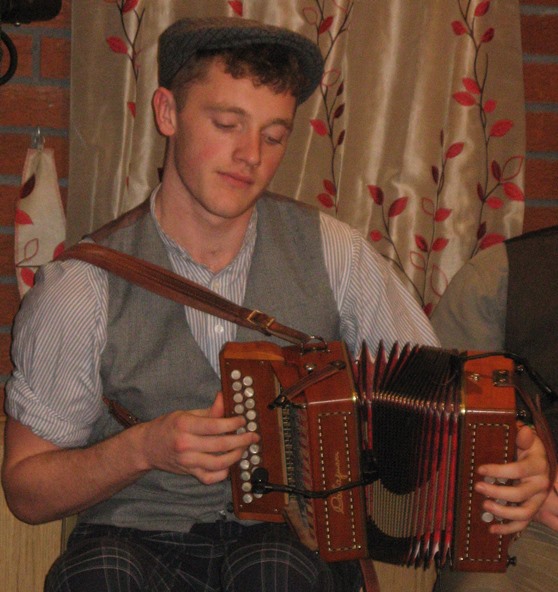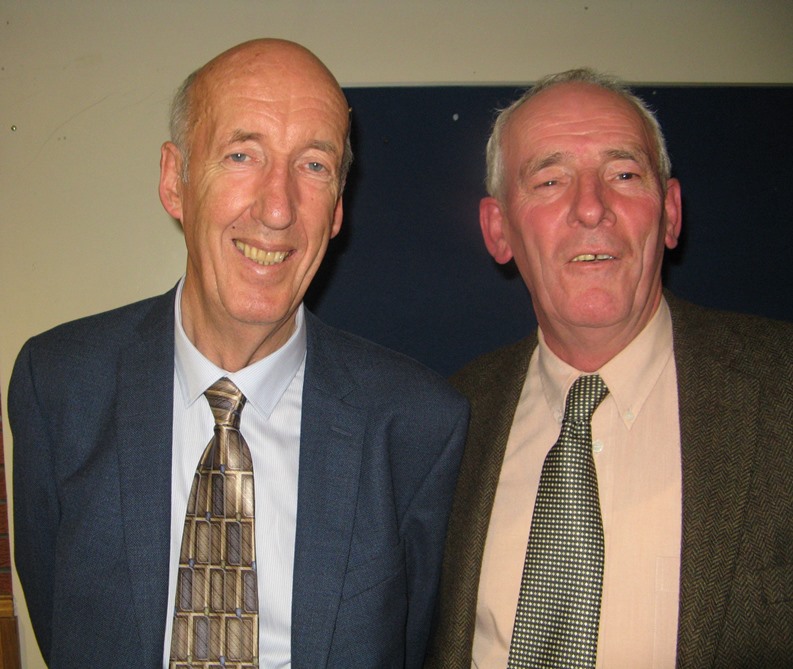 Darren Roche plays a tune while Joe Harrington from Lyreacrompane meets
John (Harrington) O'Malley from Abbeydorney, Co Kerry.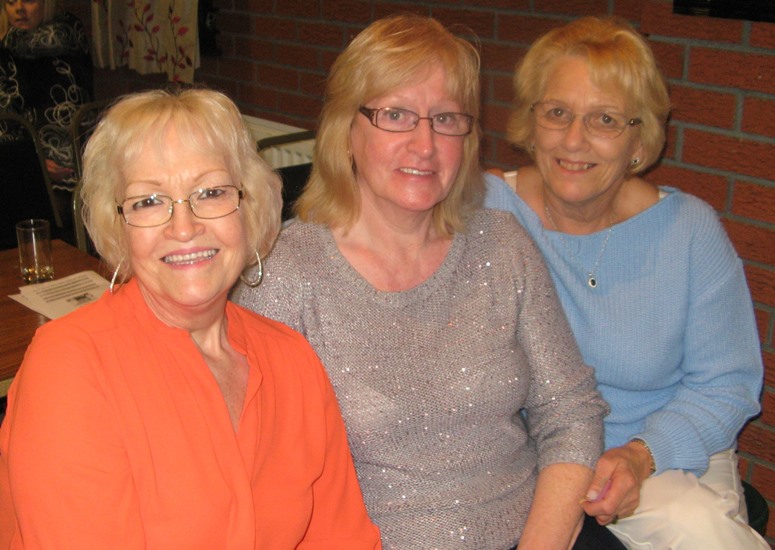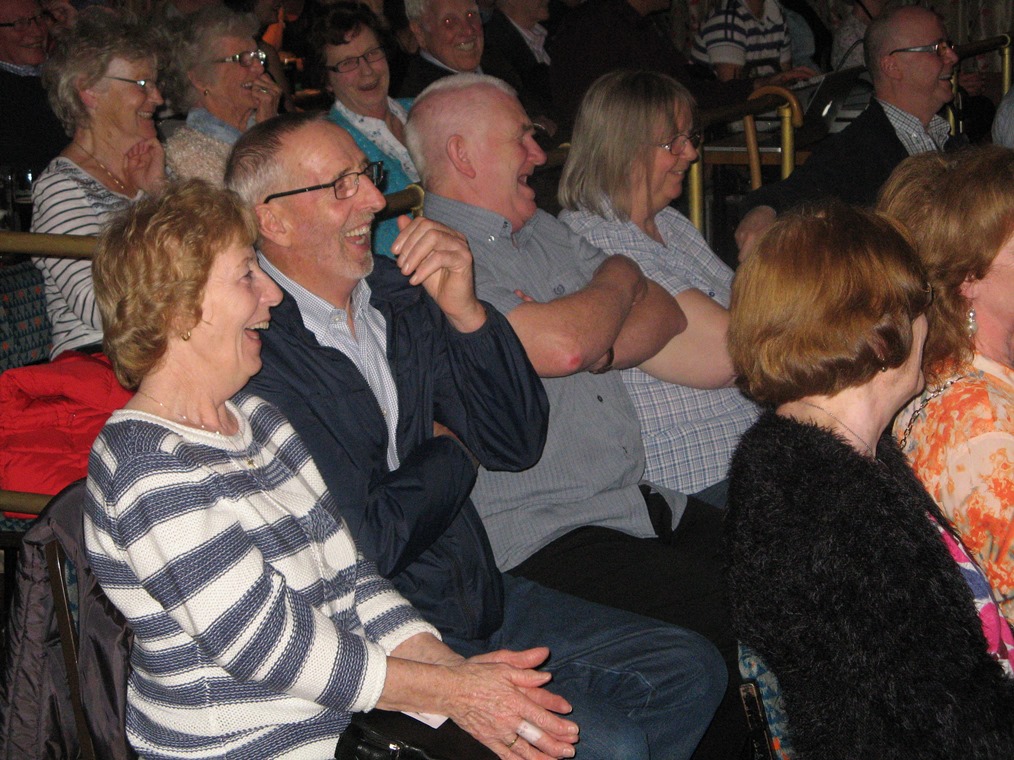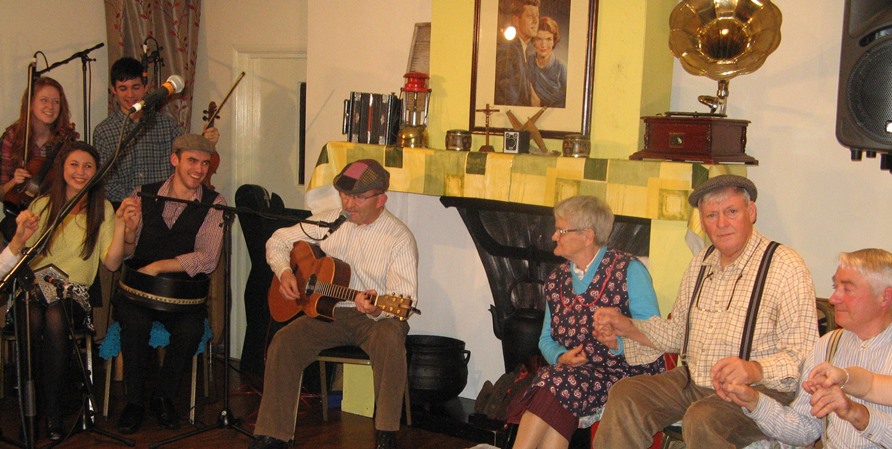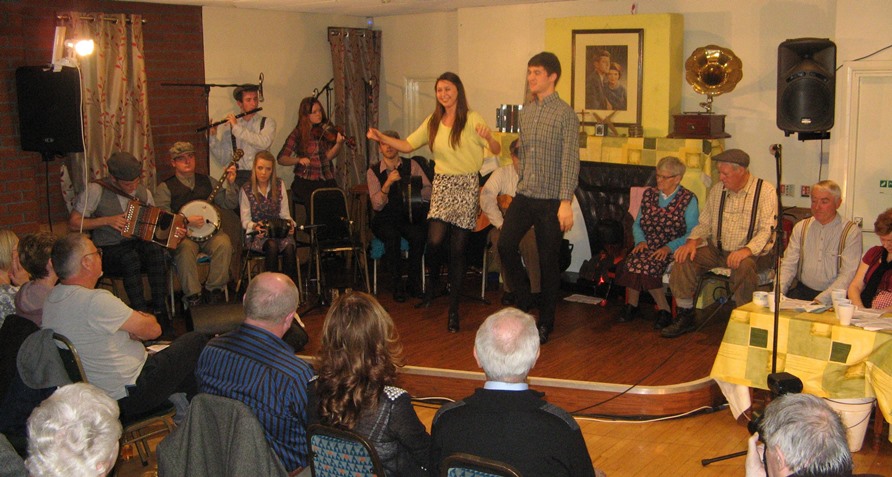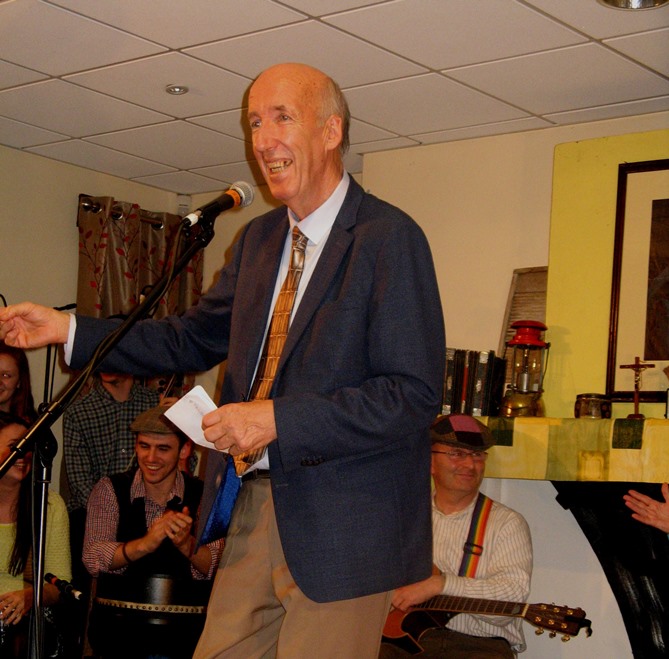 Joe introduces the entertainers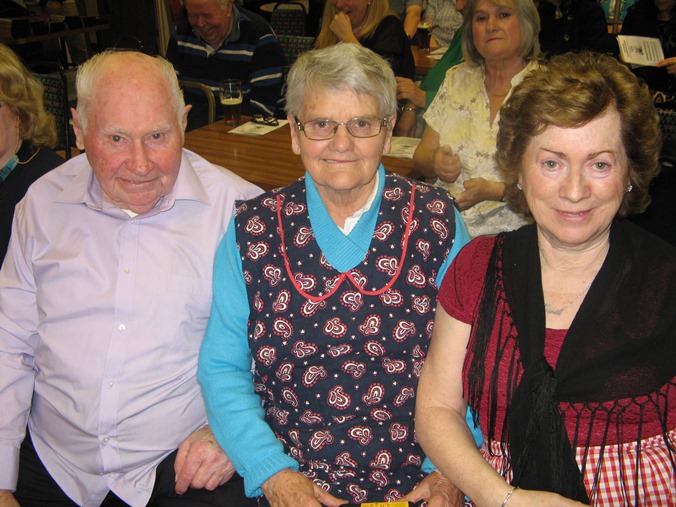 Chrissie and Doris meet Mickey Hennessy from Castlemahon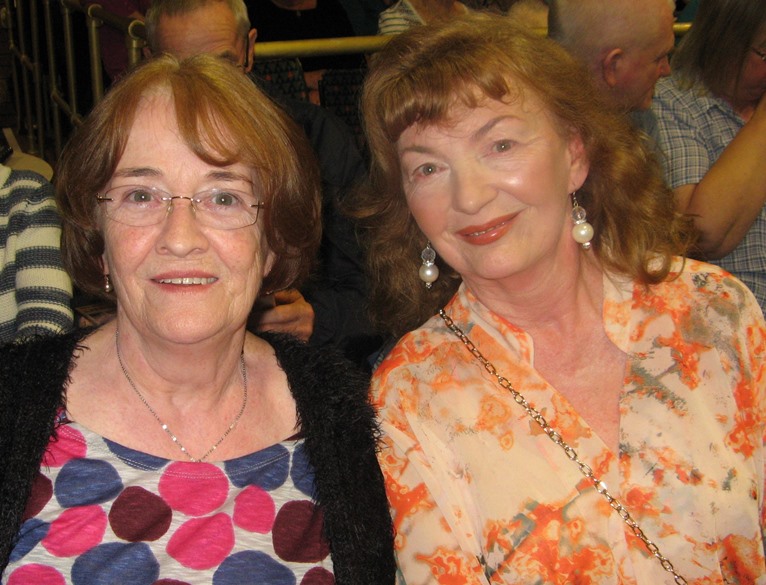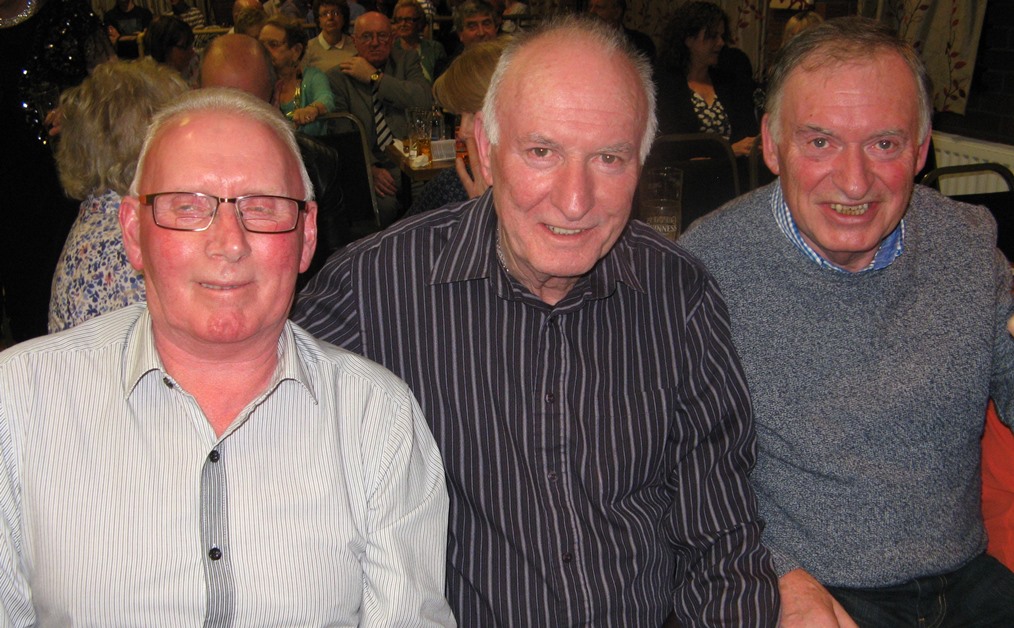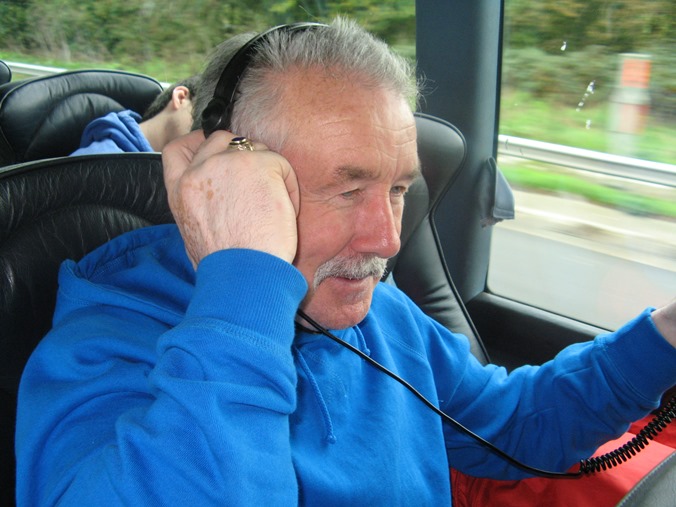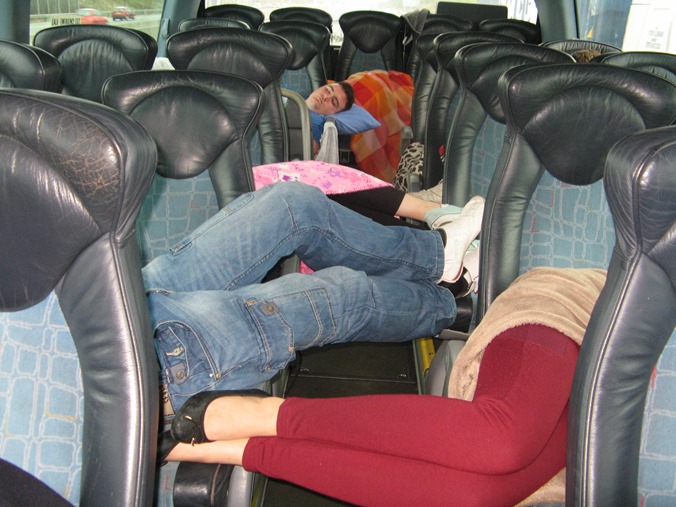 Conked out!!!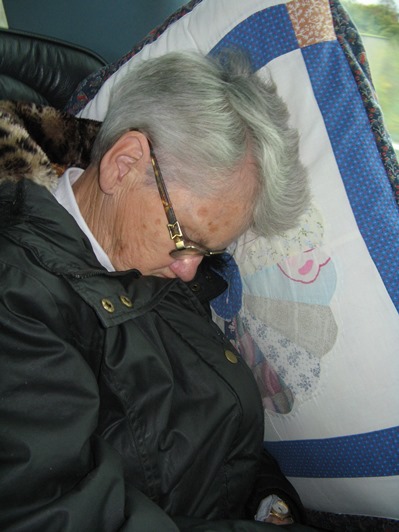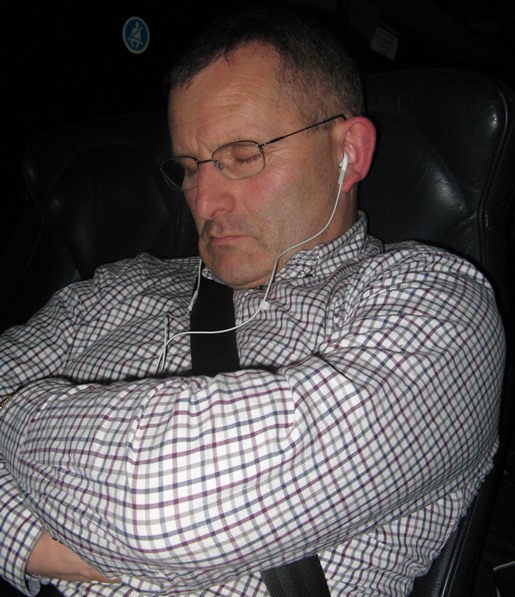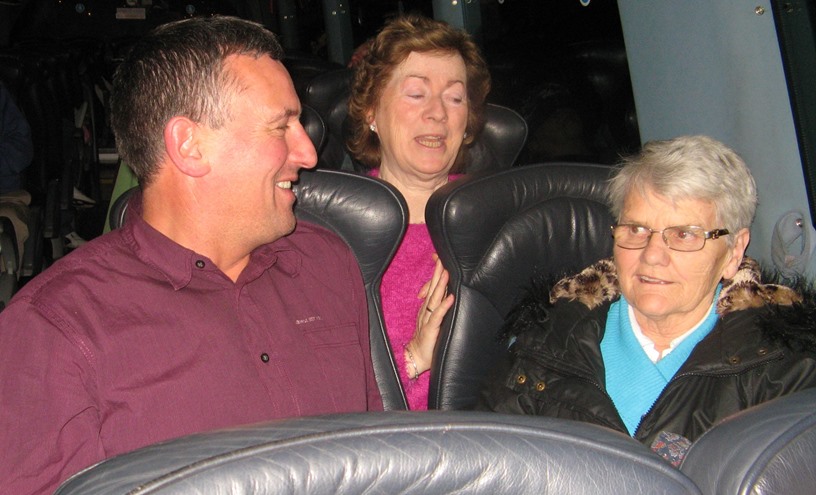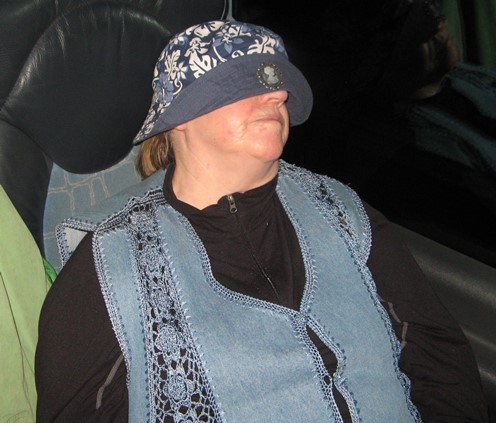 On the road to Hollyhead with a song and a snooze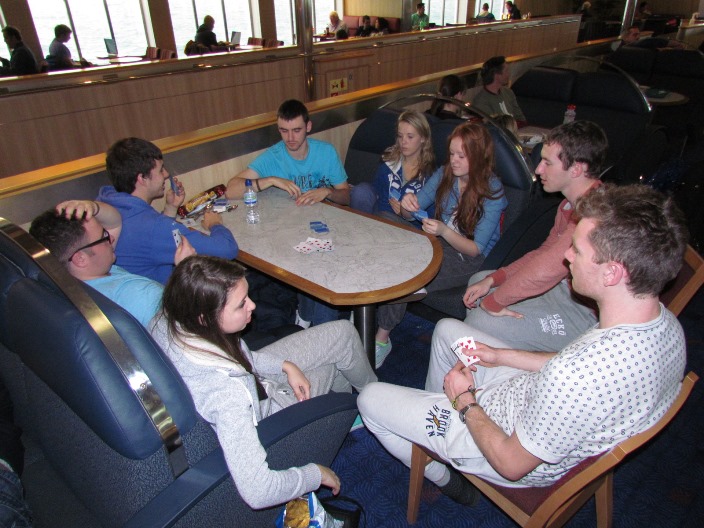 A game of cards on the Ferry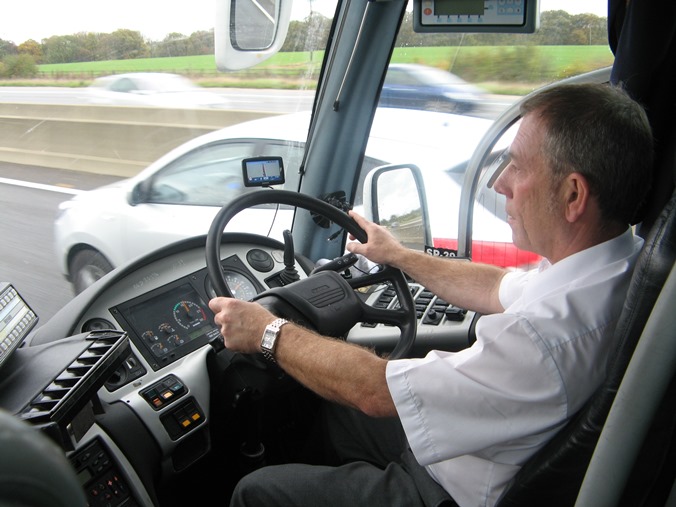 Derek takes us home